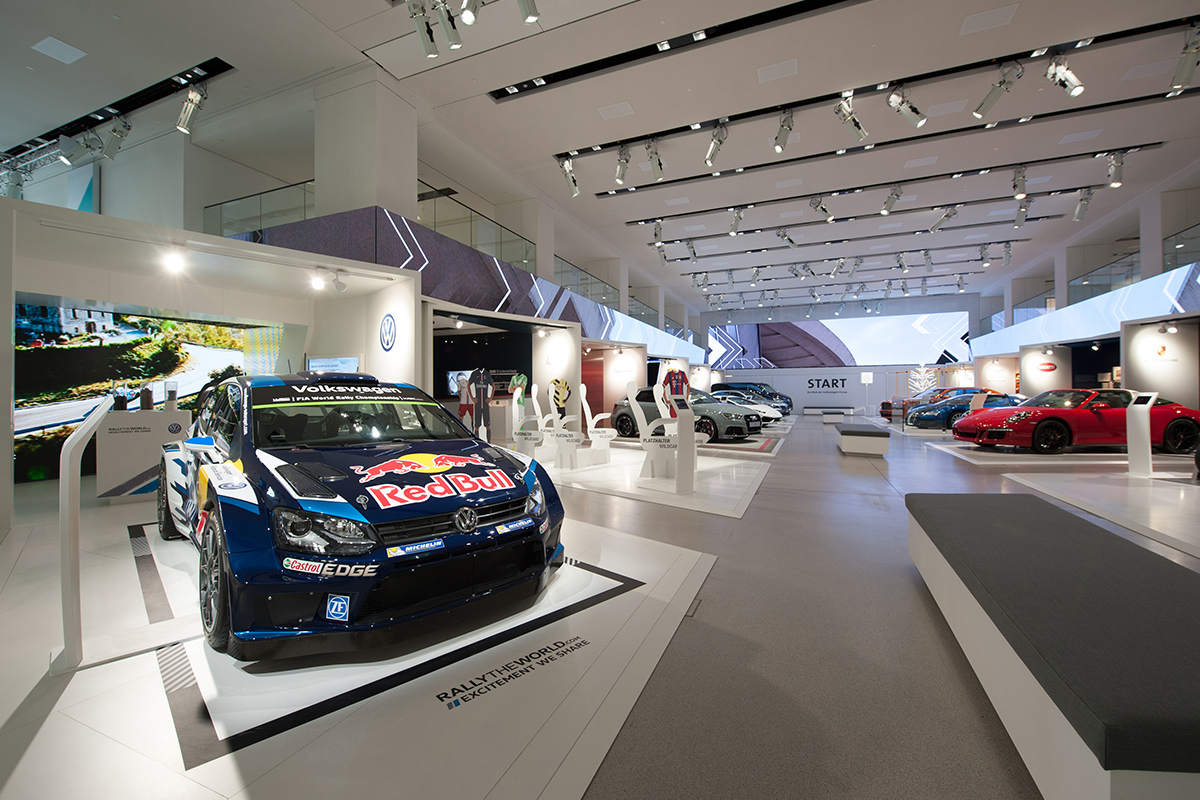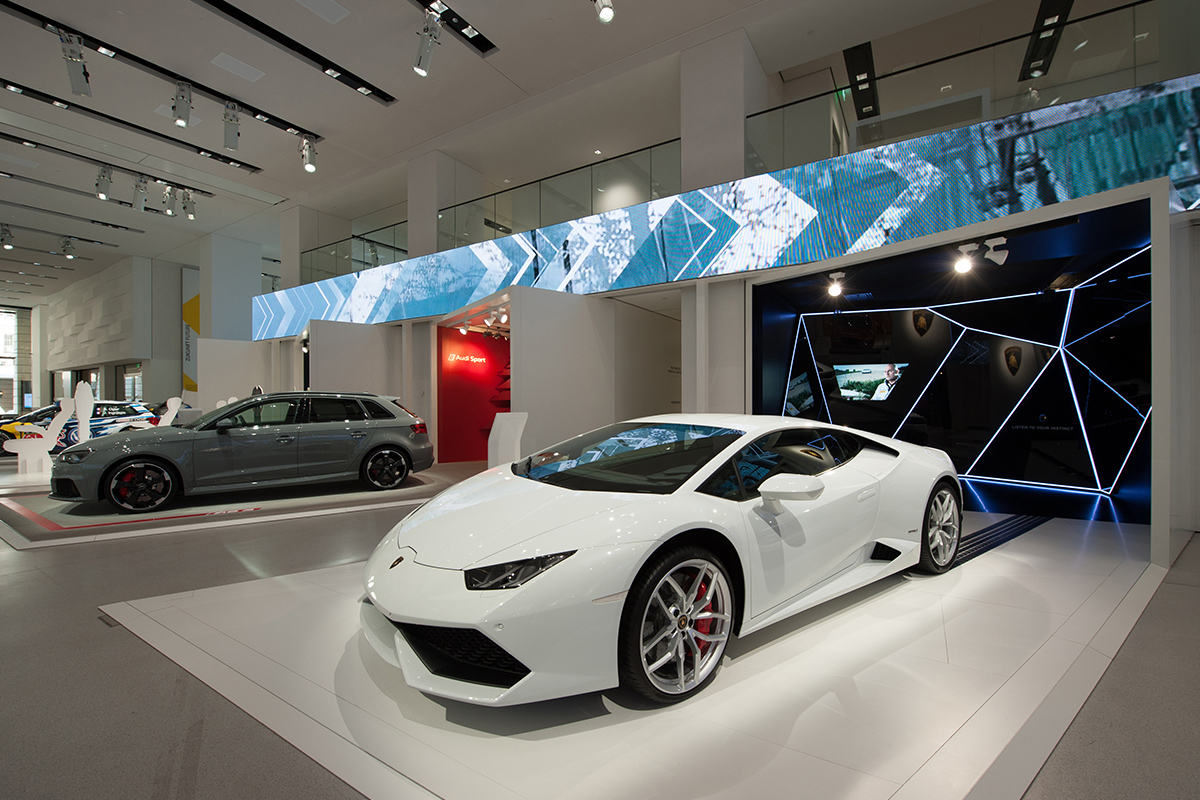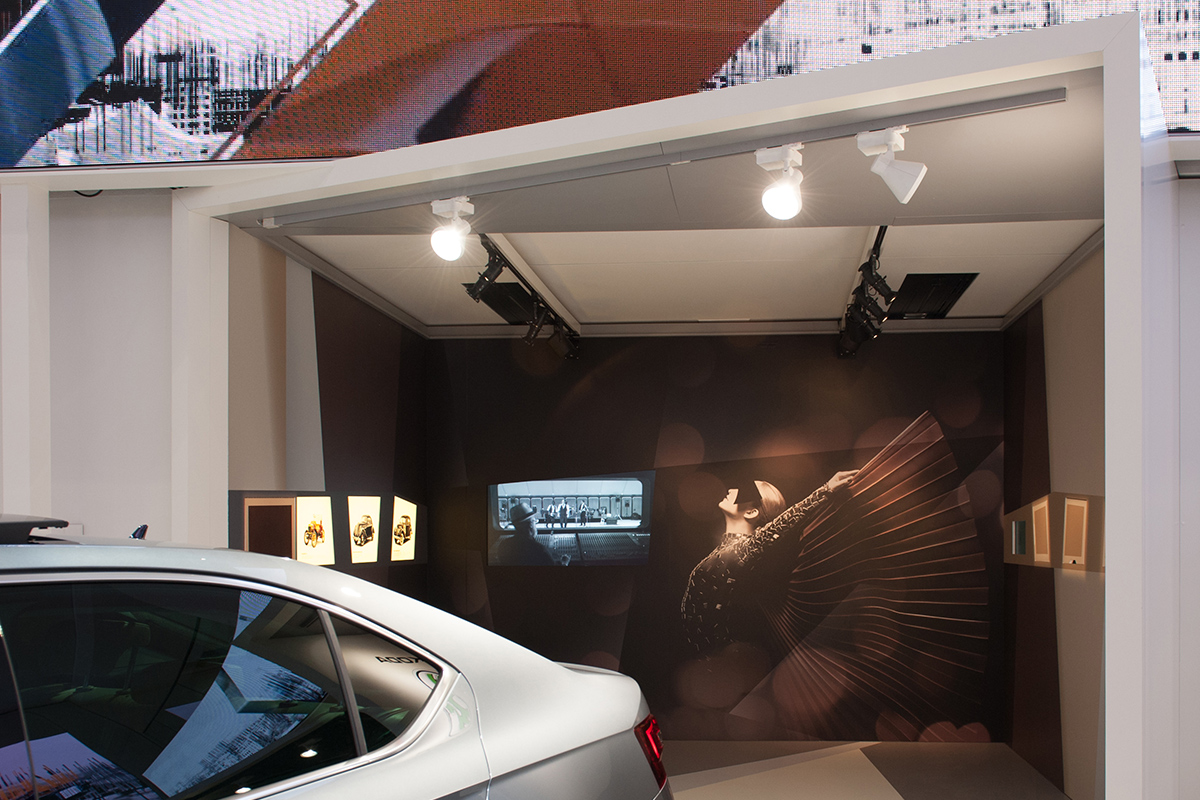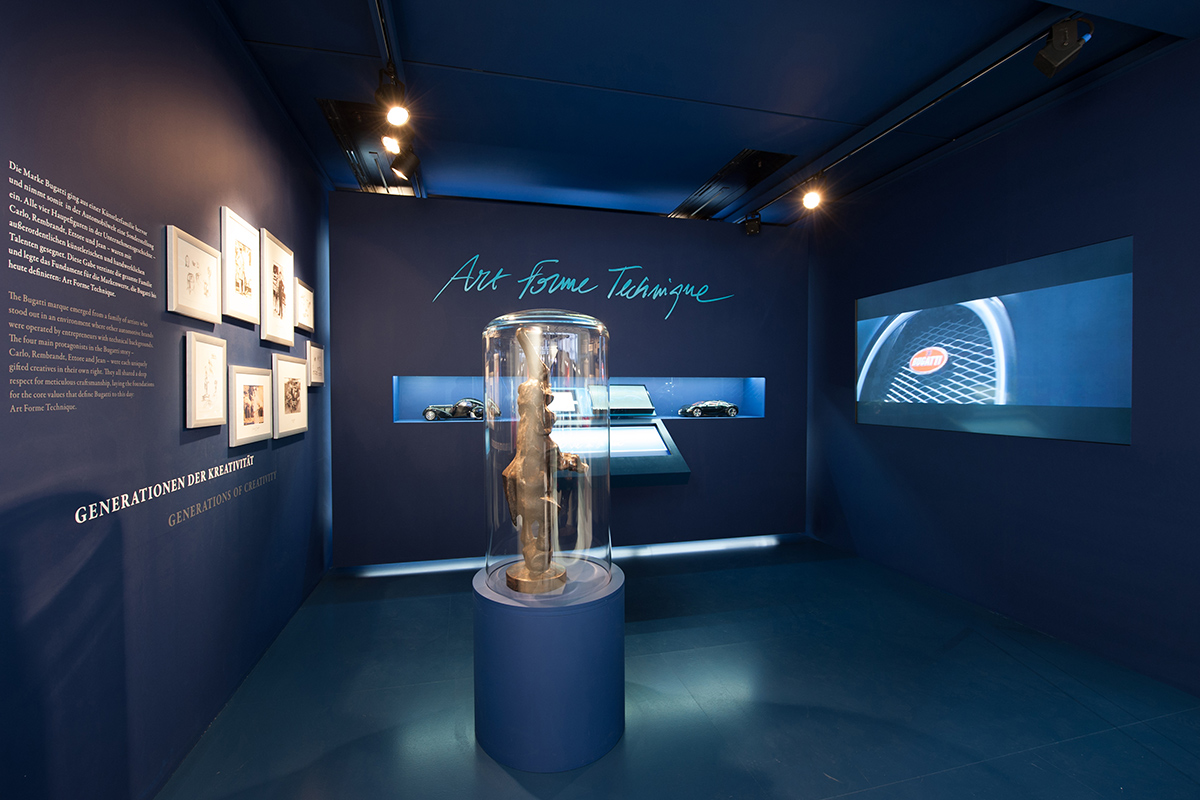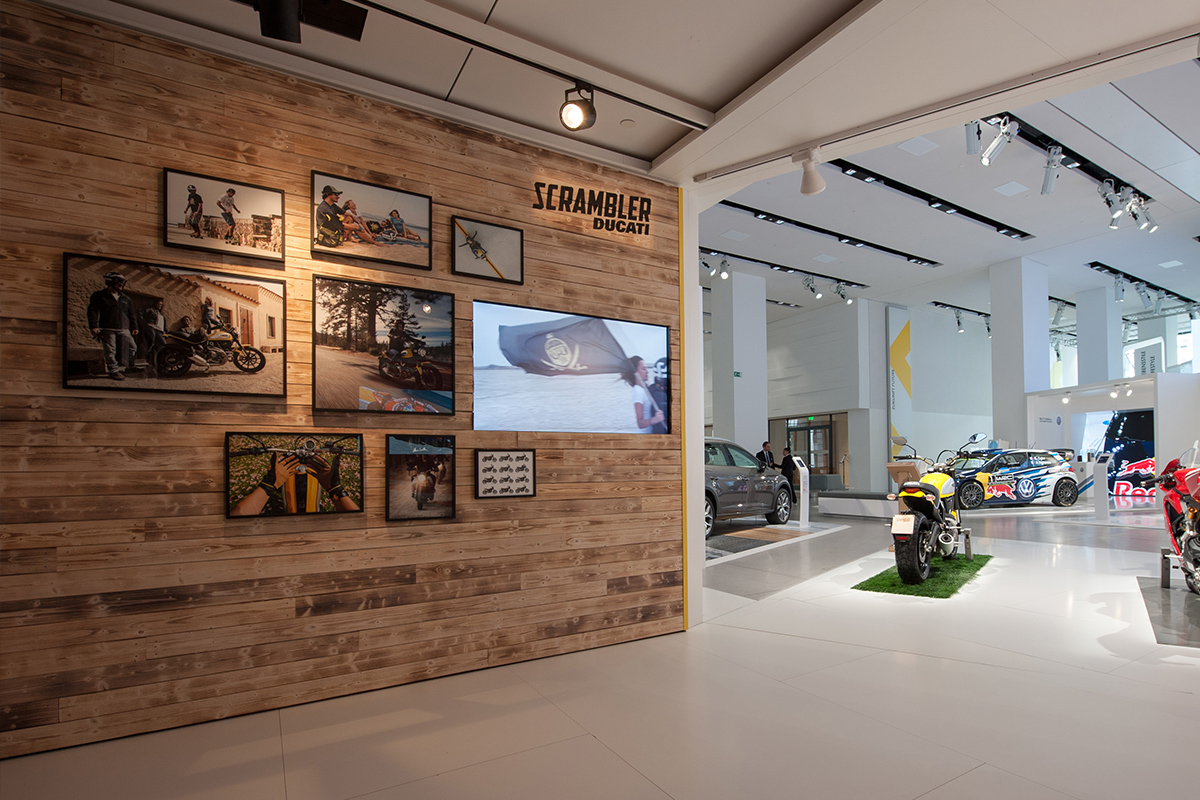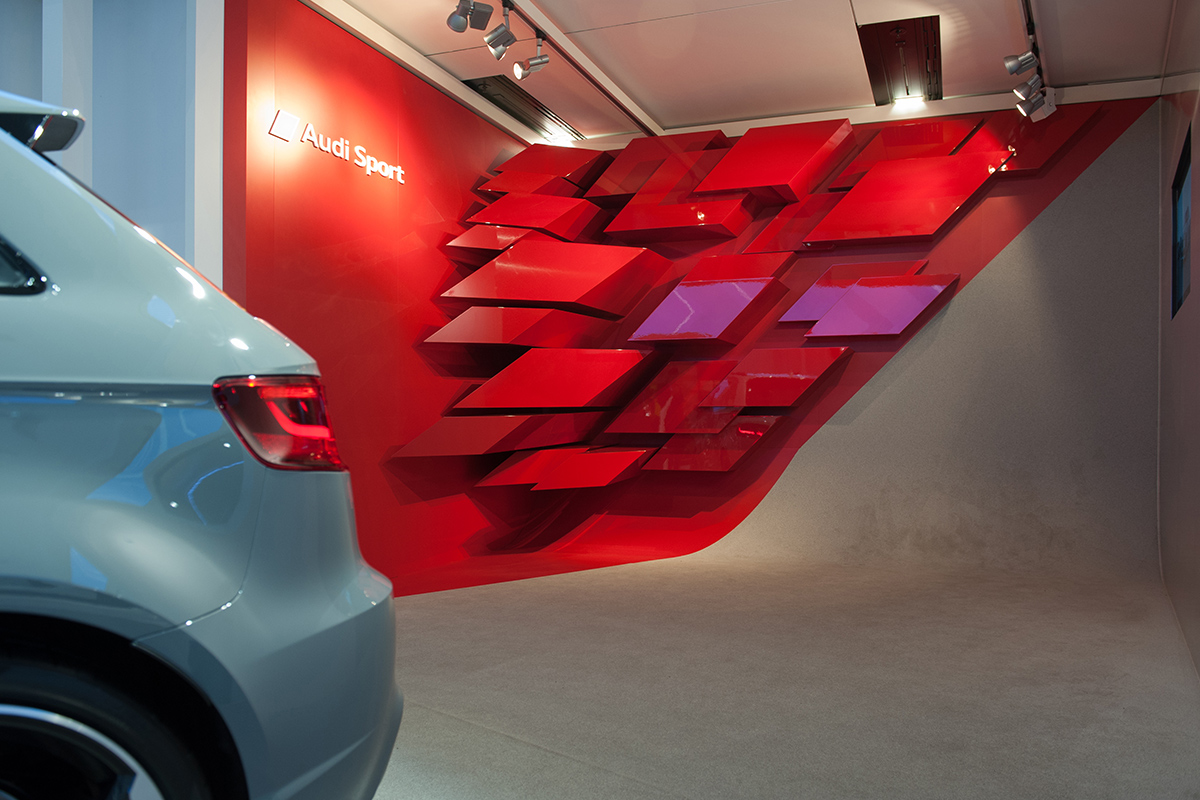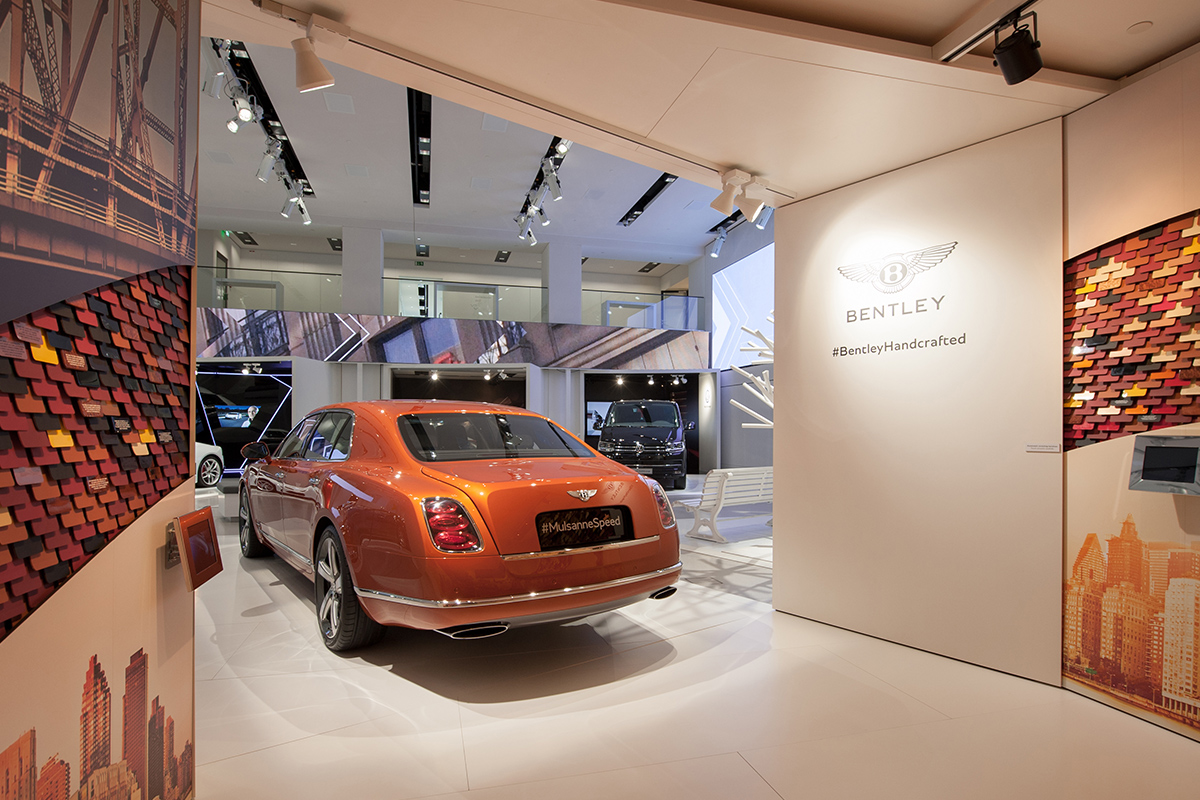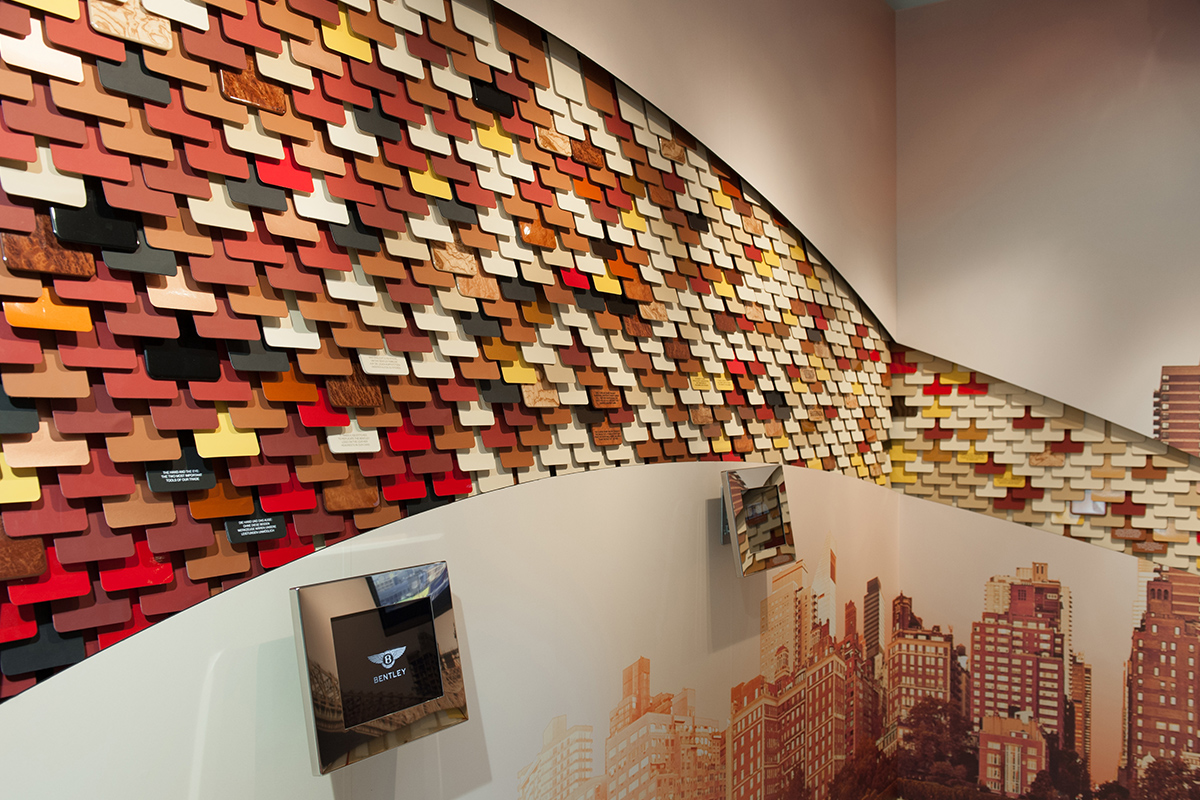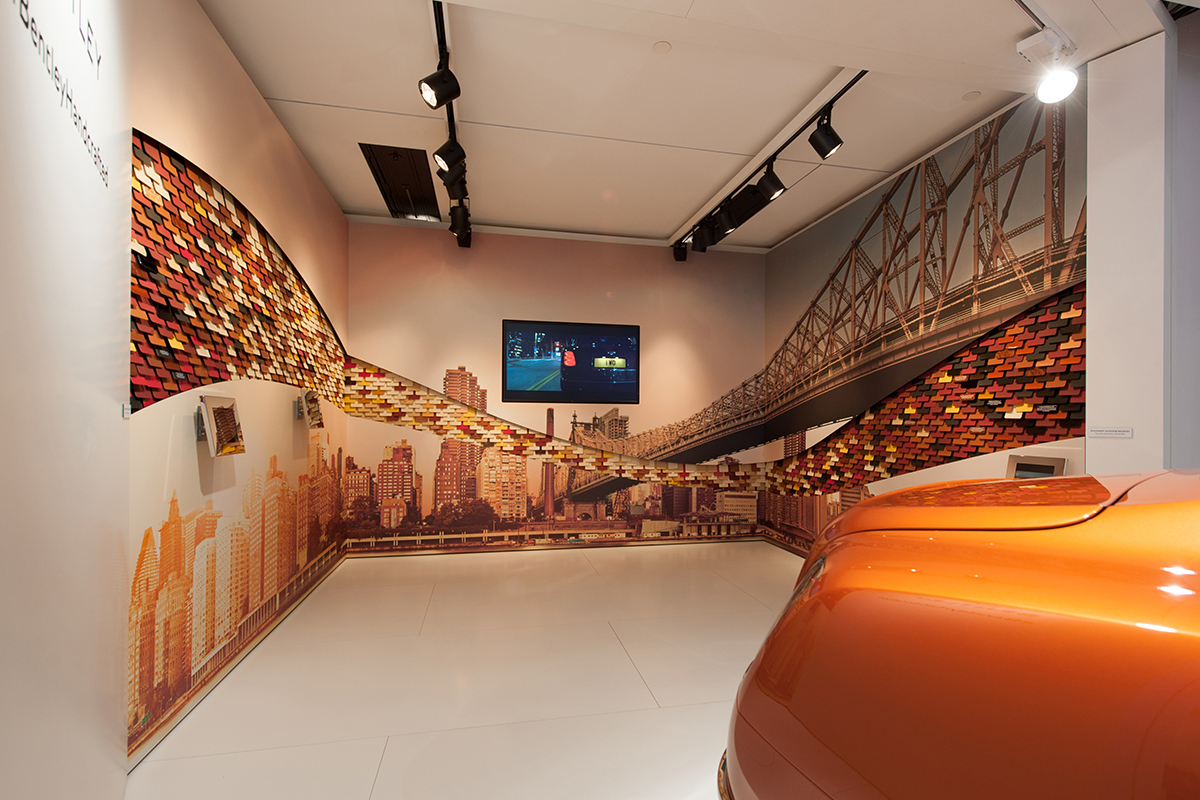 Start – Twelve brand boxes
Following a three-year long conversion from car showroom into a modern culture and event space, 'START. The world of Volkswagen Group' was the first exhibition at the DRIVE Forum. Each of the group's twelve brands received its own showroom or brand box, whose purpose was to highlight the particular brand's special features and characteristics.
From Lamborghini's pulsing LED stripes to a wall displaying 5,000 sample materials for Bentley, our task was the construction of all twelve brand boxes.
Client: NEST ONE GmbH
Our role: Fit-out of twelve brand boxes together with detailed design, construction information and construction of the exhibition
Location: DRIVE Volkswagen Group Forum, Berlin