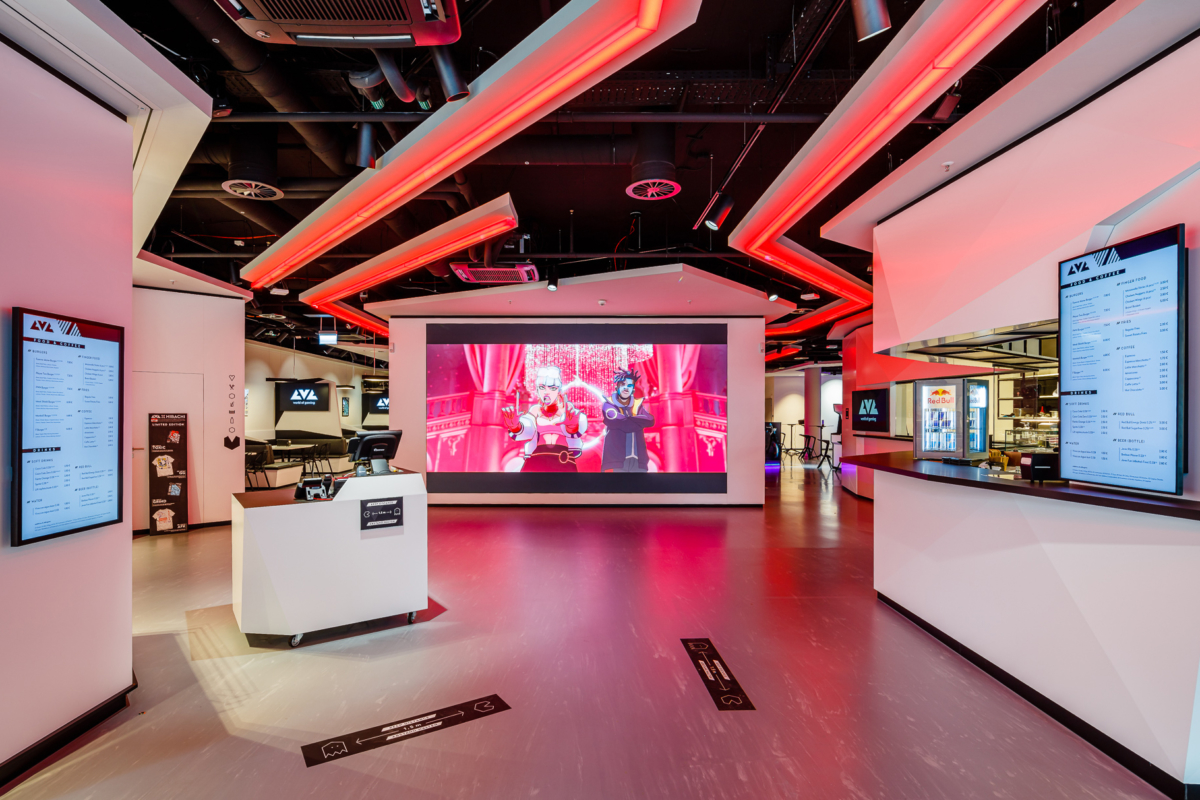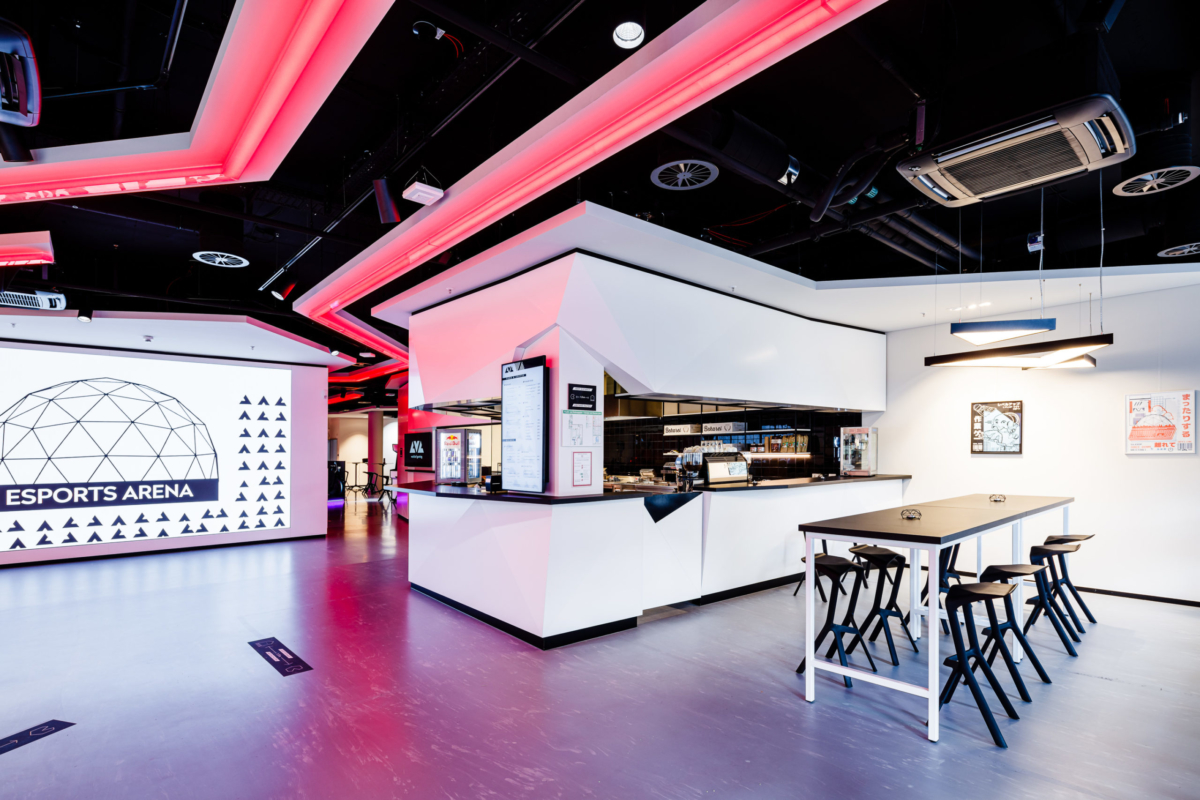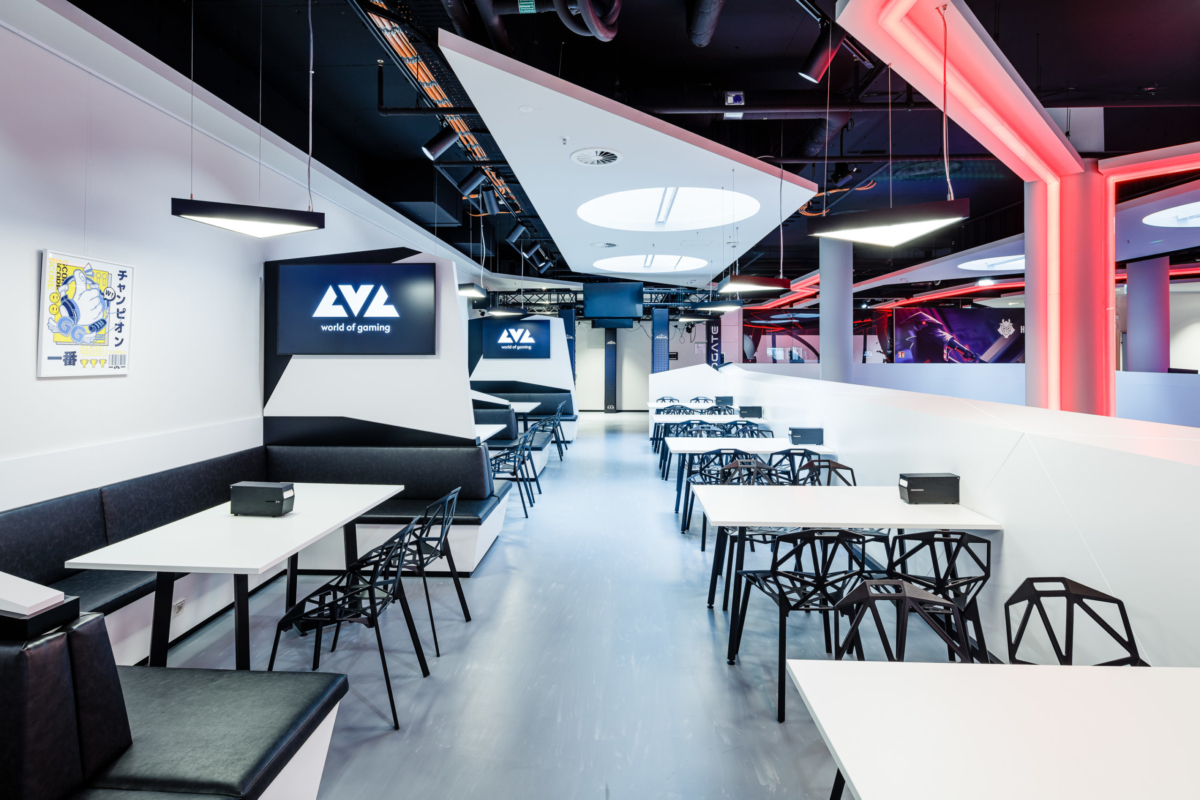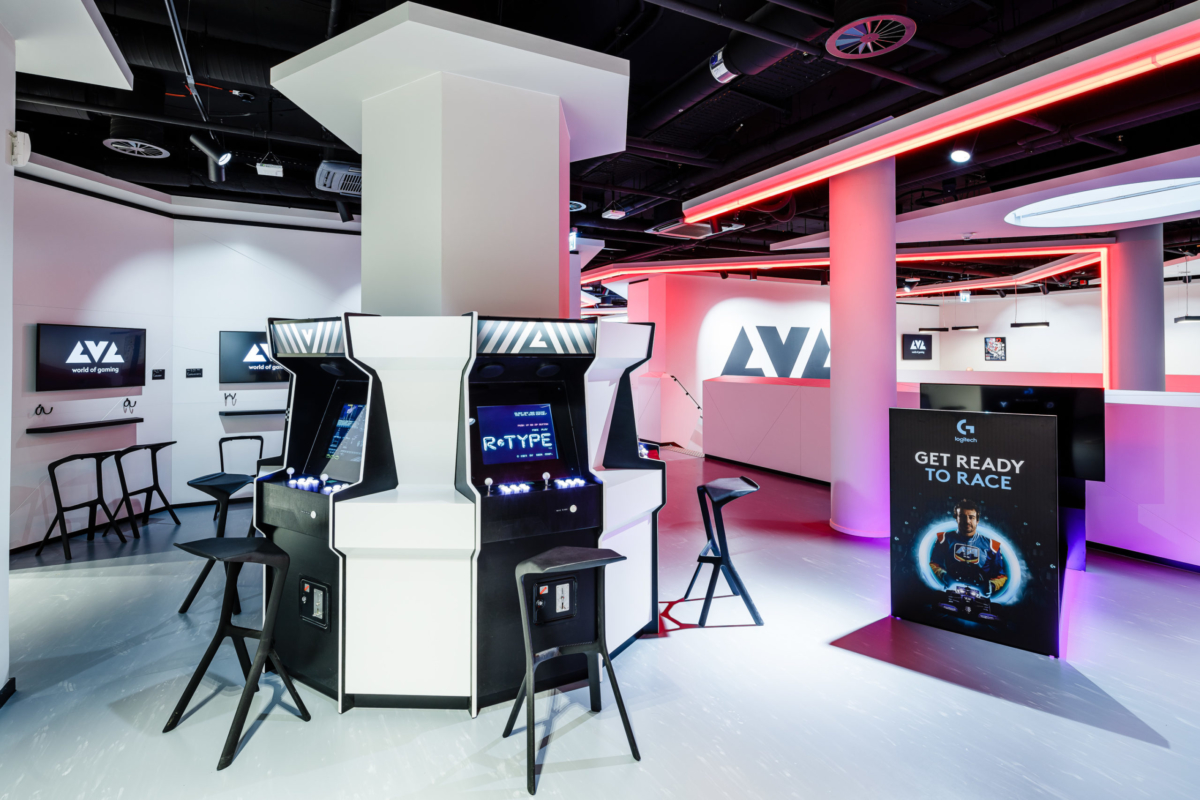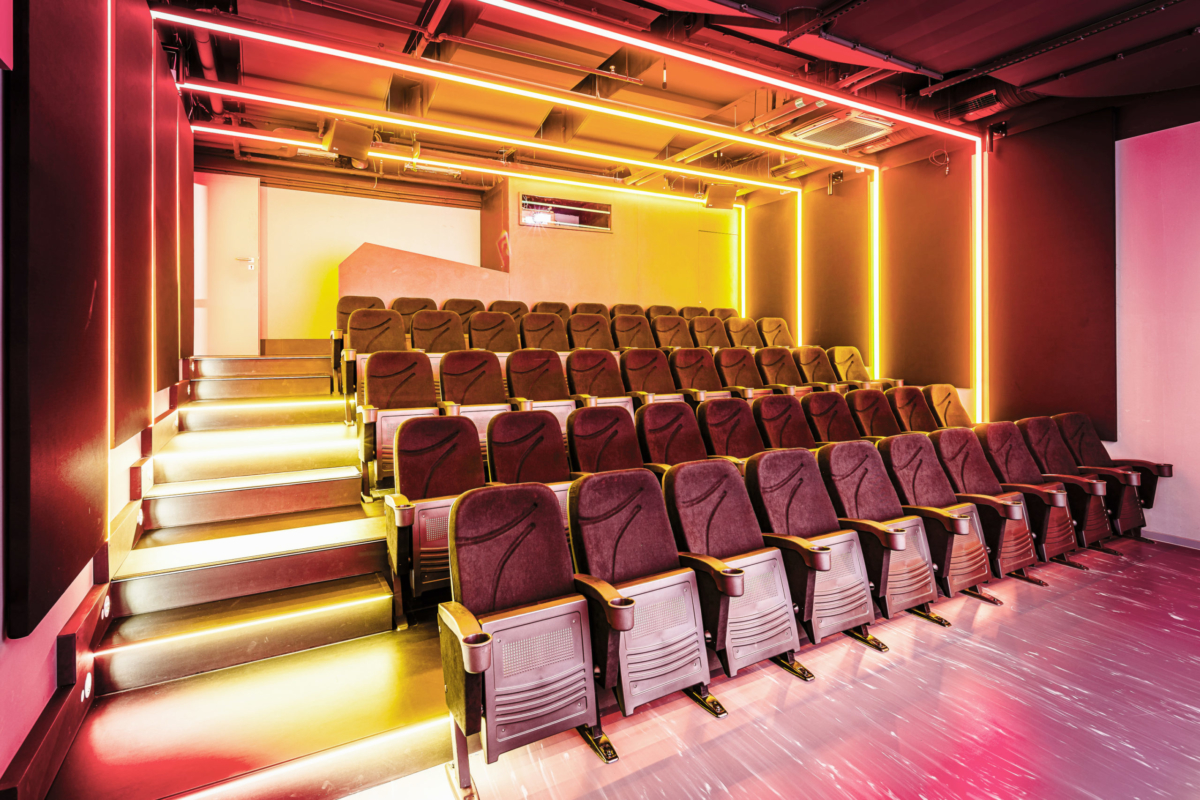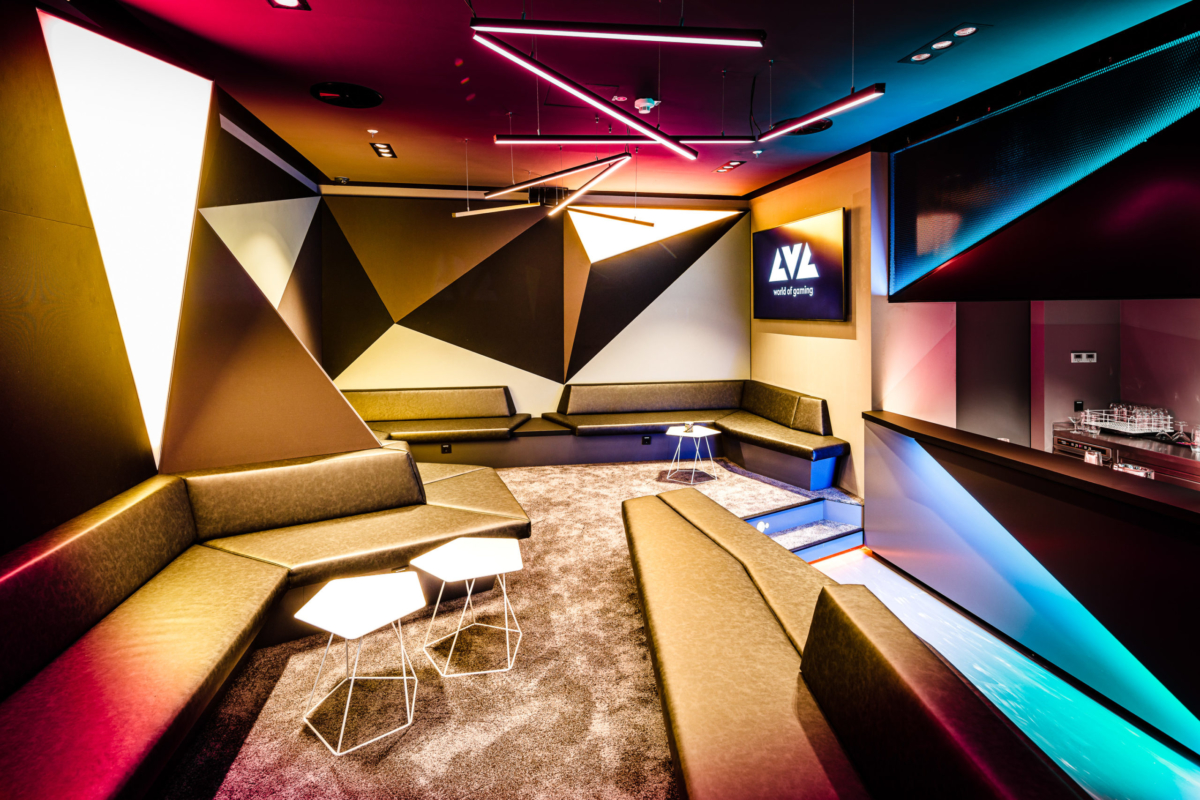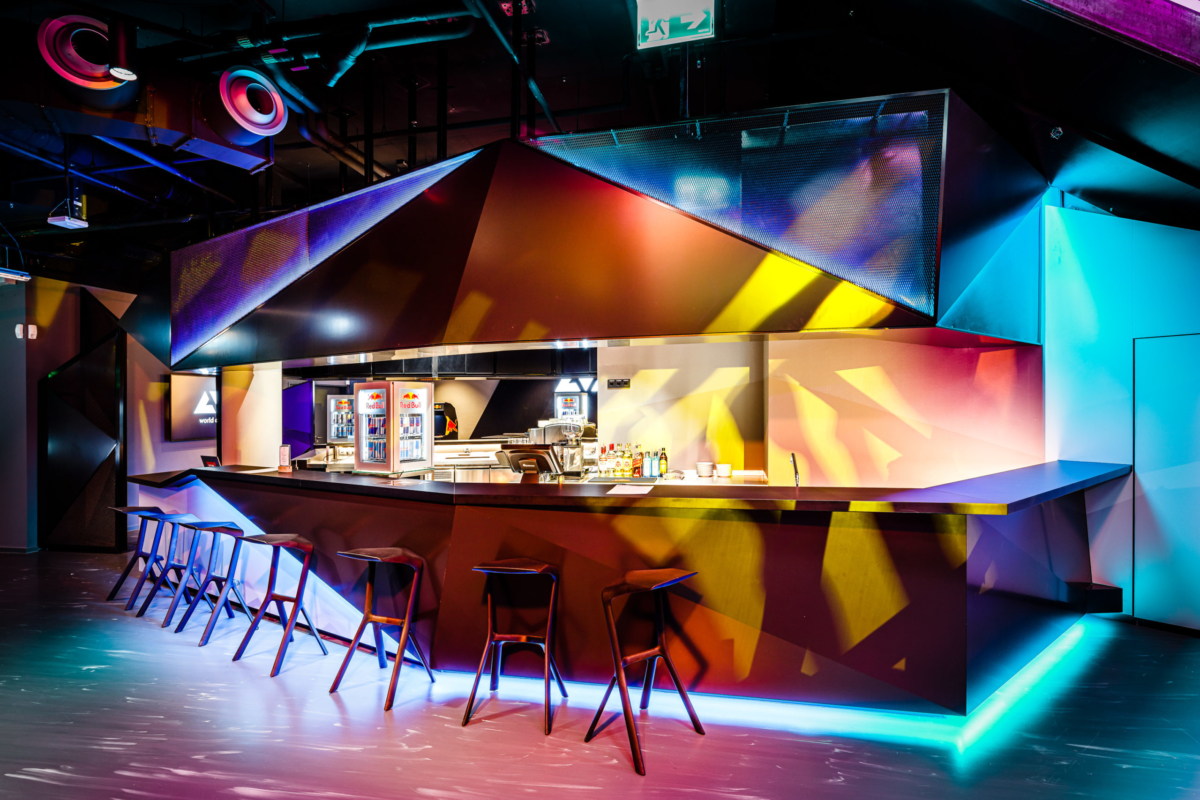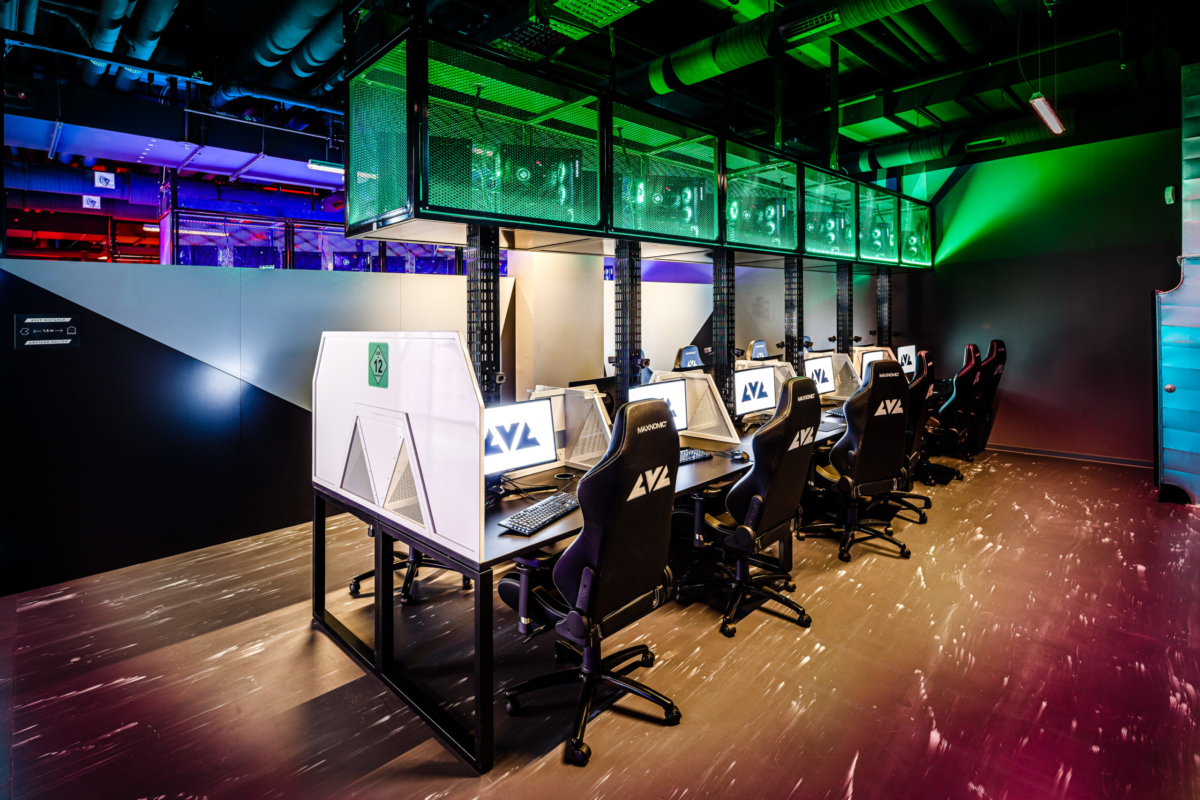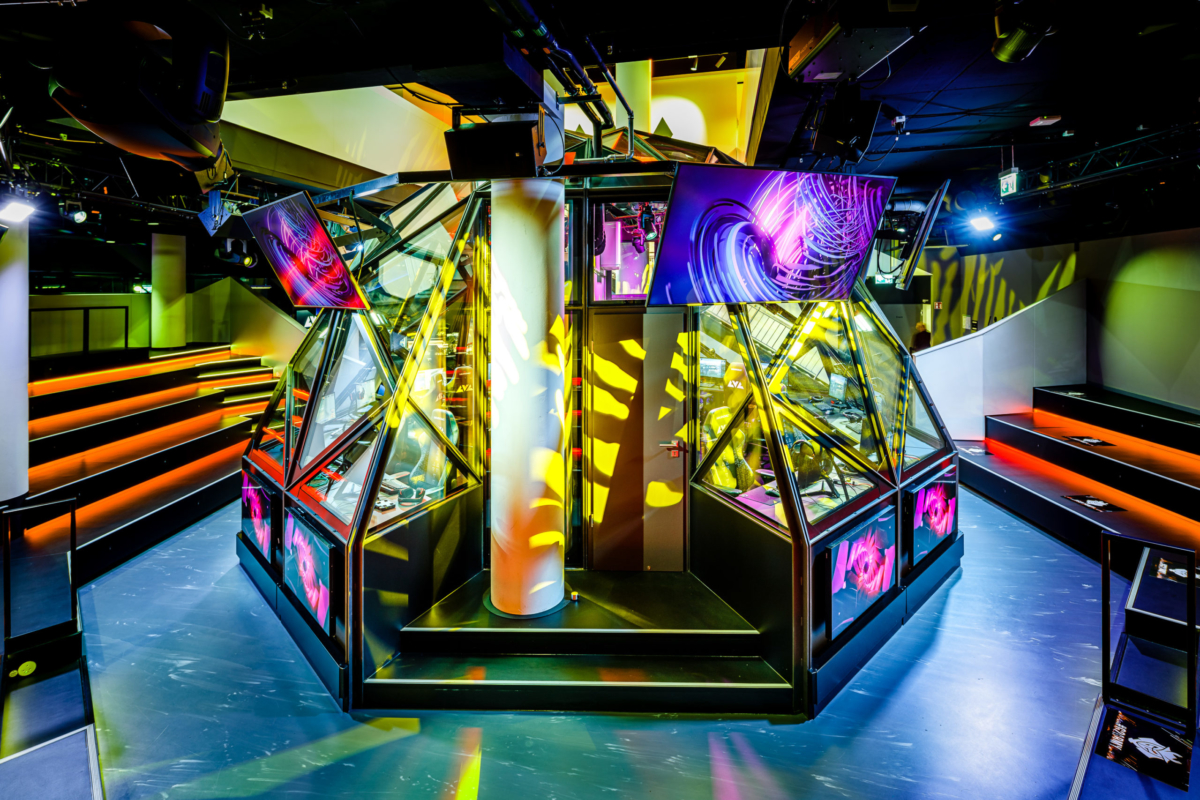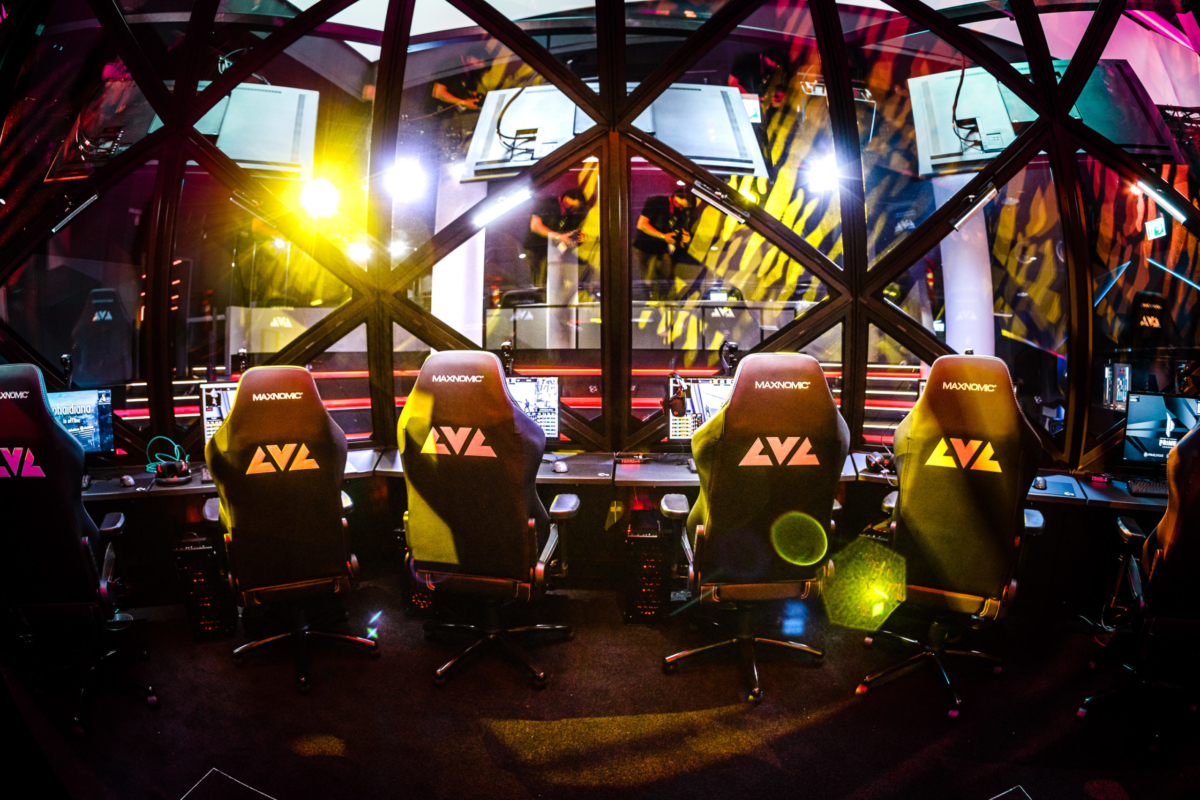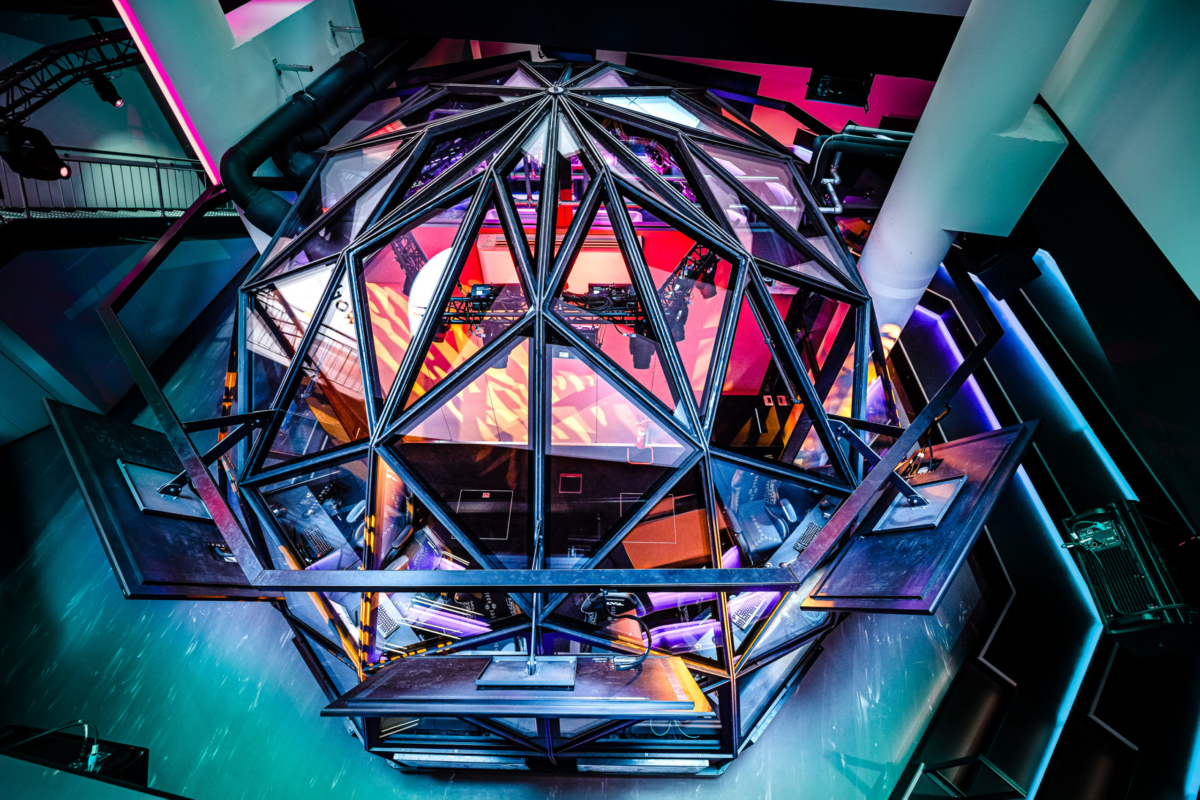 Close to Checkpoint Charlie, in the middle of Berlin, the LVL world of gaming is opening its doors to all fans of gaming and e-sports. The location contains several small amenities including a burger restaurant, bar, coffee shop, gaming competition arena, TV studios, training areas and a cinema. The 2500 sqm location will welcome approximately 2.500.000 guests throughout the year.
At the heart of the LVL is 'the dome', a large metal and glass construction weighing 14 Tonnes which sits on the lower level of the Location. It gives two pro e-sport teams, consisting of 6 players per team, space for a match. The skeleton of the Dome is designed as an octagonal geodesic structure with components from lasered and welded steel sheets.
The inside of the Dome is a noise reduced space divided by a sound absorbing wall into two sections, one for each team. This offers a solution to the gamers' need for strategy planning in an exclusive environment and as much noise reduction as possible in high performance situations. The ambient noise in the arena can be reduced by up to 48dB by the specially designed glass and steel skin. The Dome is surrounded by auditorium seating for spectators and a bar including a VIP-area.
Gaming at arcade machines, a virtual reality station and diverse gaming consoles, is provided for visitors. The lower level offers additional PC gaming facilities. Additional back room areas are included in the basement design where staff have access to control rooms, TV-Studios, and smaller studios for the production of Let's Play streams.
kubix took over the whole planning requirements at service phase 5 and, additionally, planned the installation for the media technology as a general transferee. It took less than a year from first sketch to final execution.
Client: Veritas Entertainment GmbH
Our role: GÜ, general contractor from service phase 05, further design planning, execution planning, project control and construction management as well as the execution of all fixed furniture installations
Location: LVL – world of gaming,  Schützenstraße, Berlin
Preliminary, draft and approval planning: raumhoch