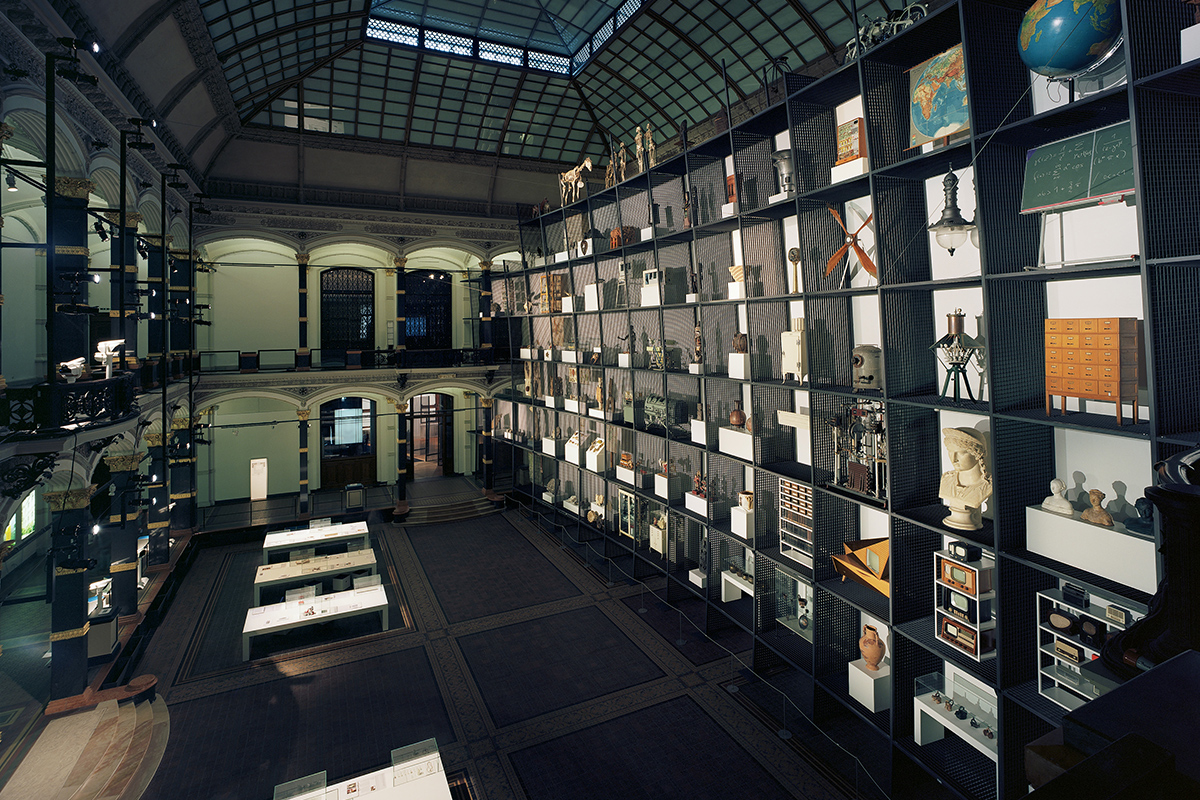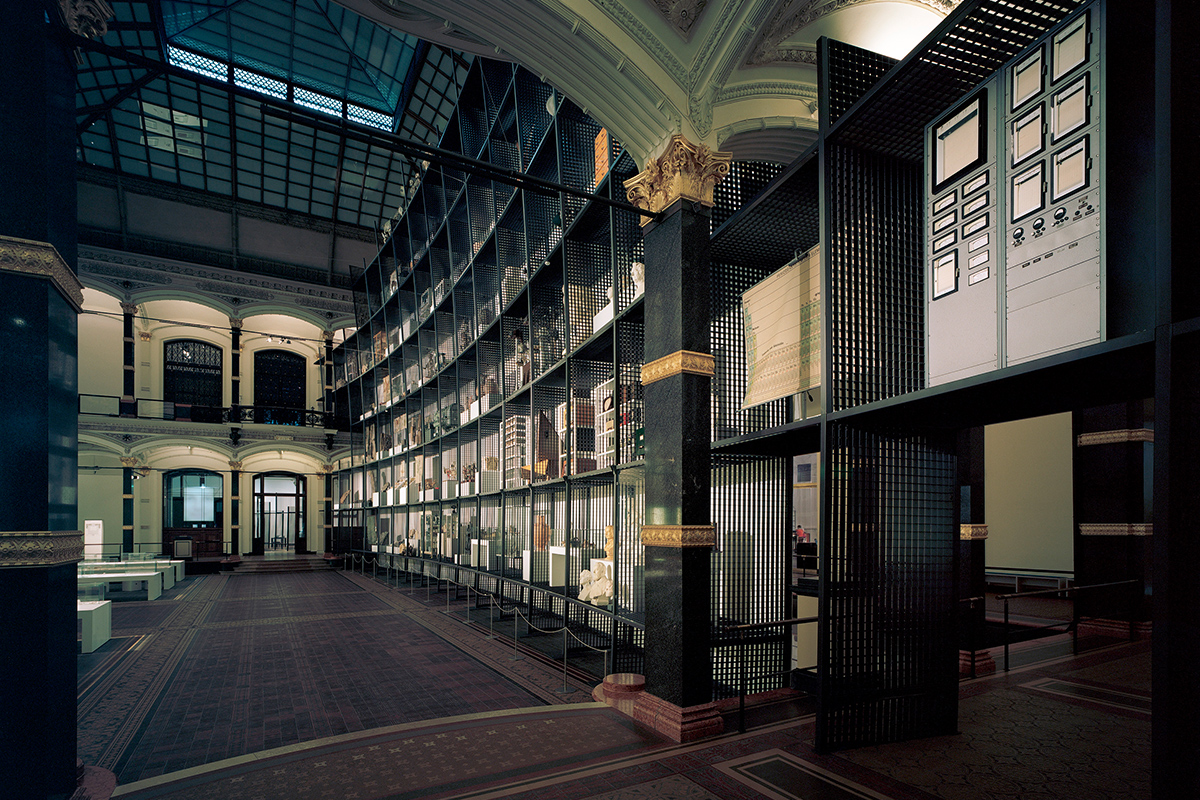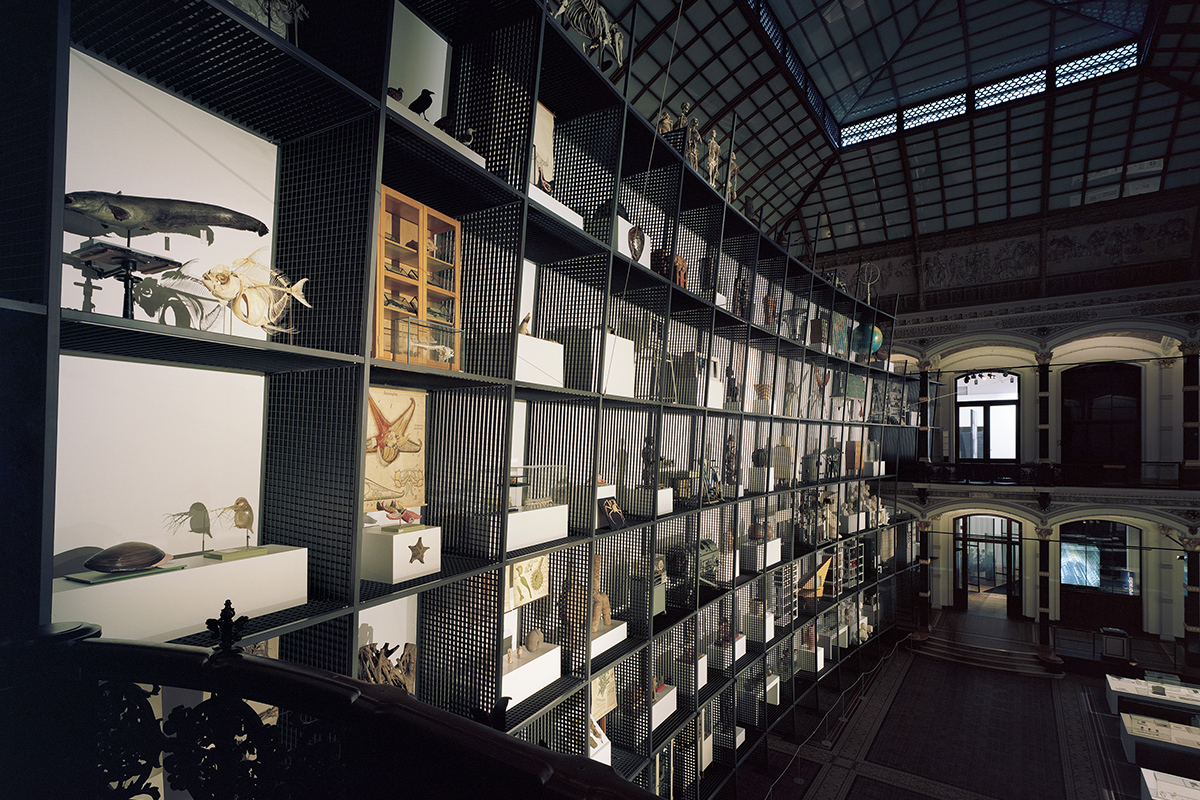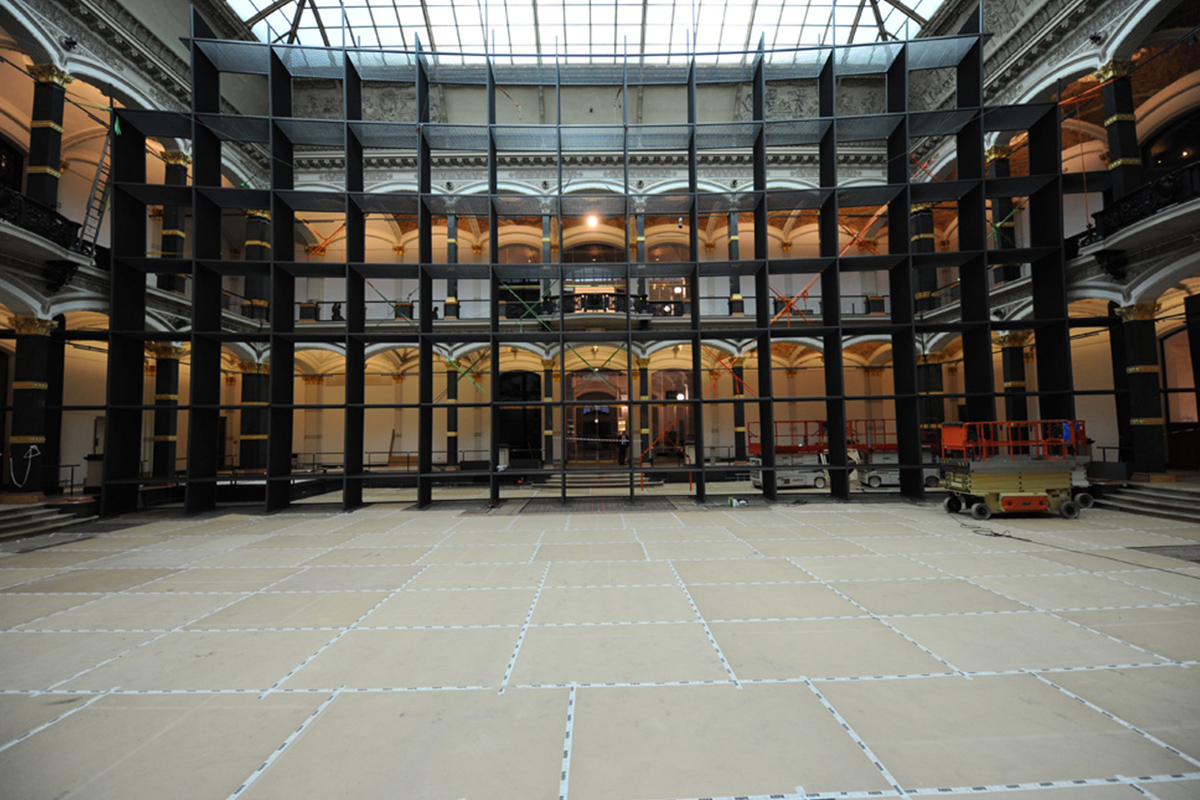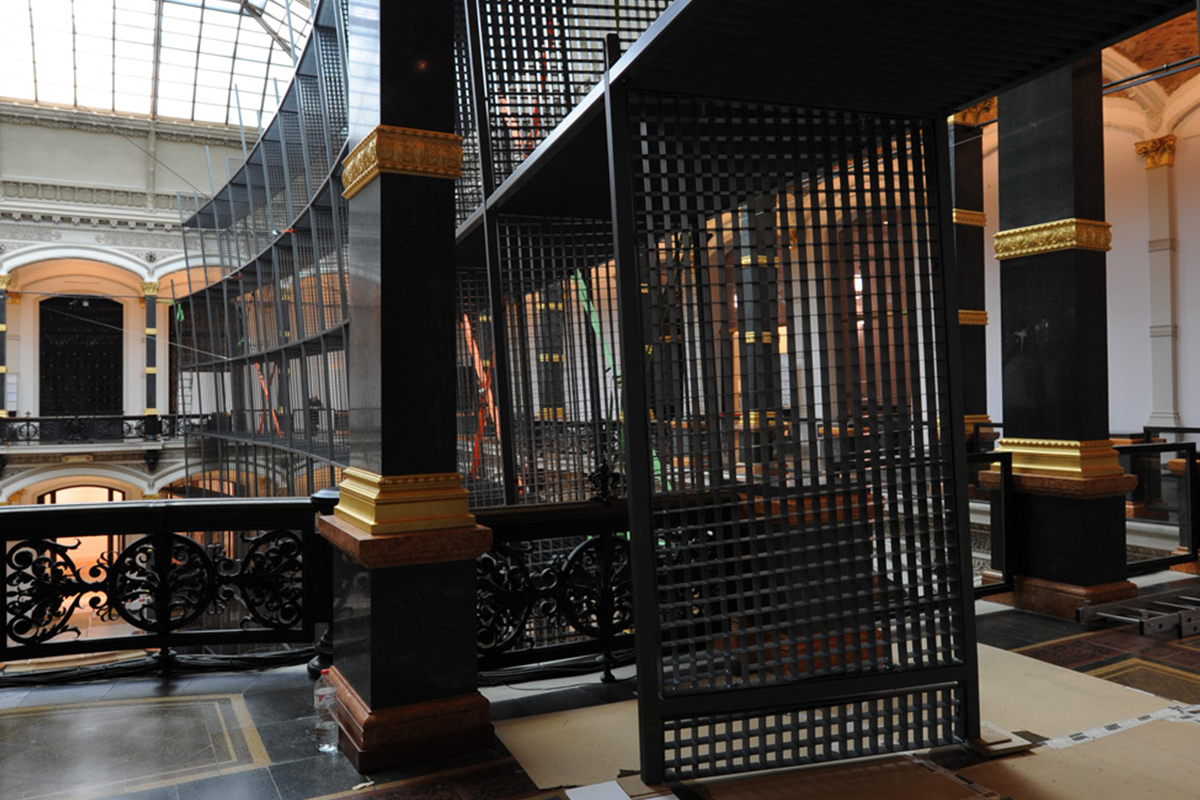 World Knowledge Exhibition Wall

The preserved skeleton of Friedrich the Great's horse, the academy clock to which Berliners set their watches for 130 years and the analogue computer which was invented in Berlin – All of these items were displayed in the exhibition '300 years of Science in Berlin' for which we built a giant shelving structure to house them and 97 other large exhibits: resulting in a wall 16 metres high and 40 metres long.
The exhibition is located within a first floor atrium in a listed building, making the logistics of the build particularly challenging. We performed a very careful installation on a floor which only just bore the additional load of the exhibition.
Client: Humboldt University, Berlin
Our role: Detailed design, construction information and construction of the spherically curved shelving structure
Location: Martin-Gropius-Bau, Berlin