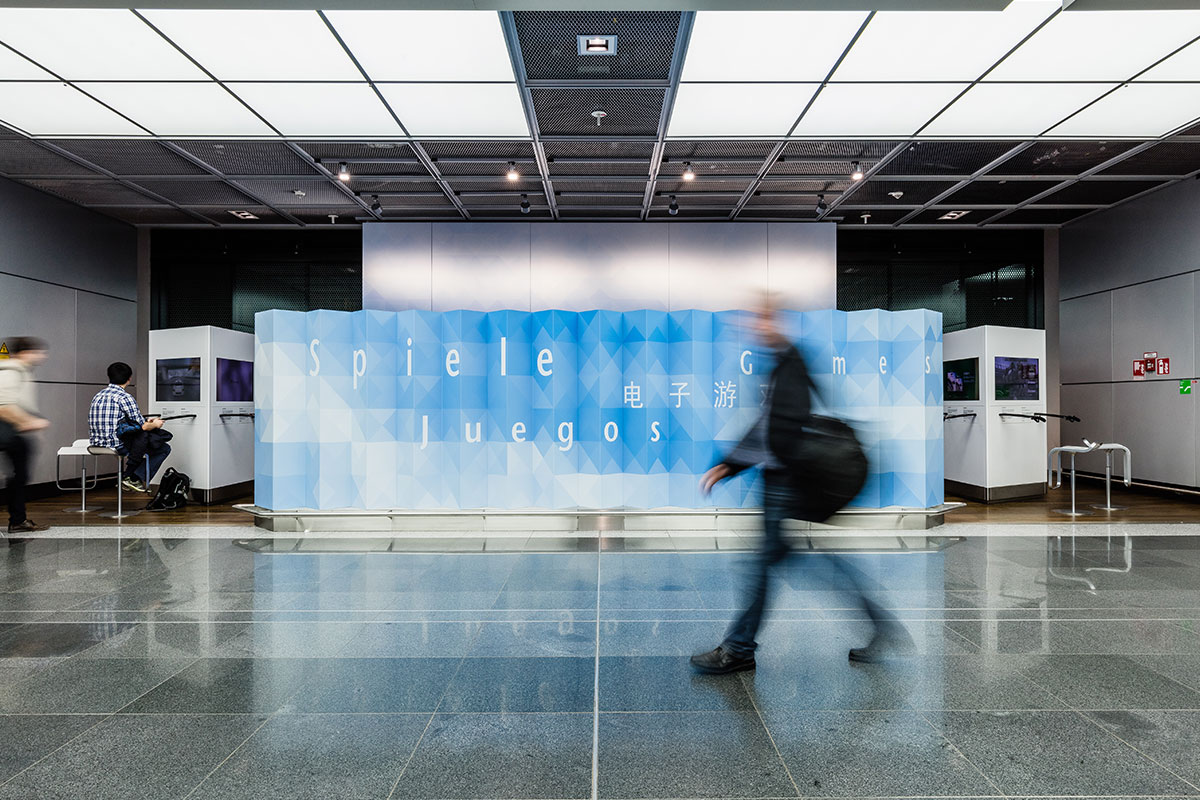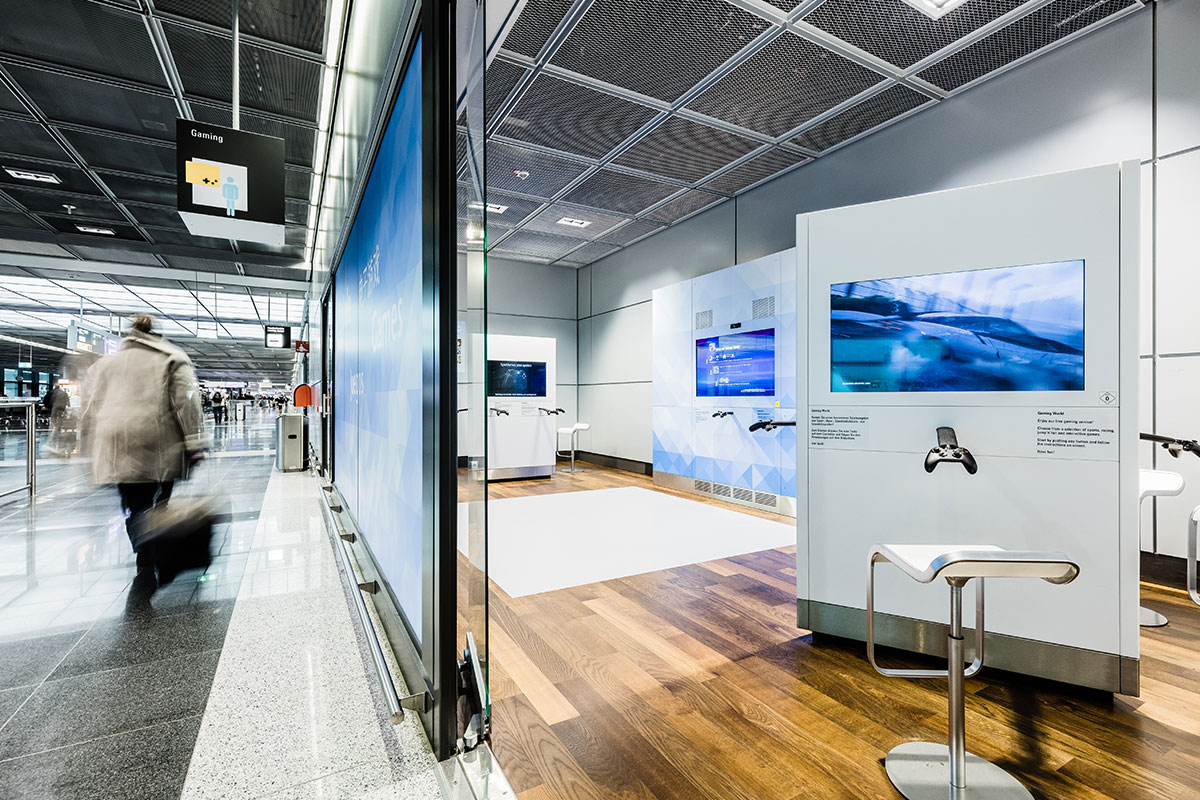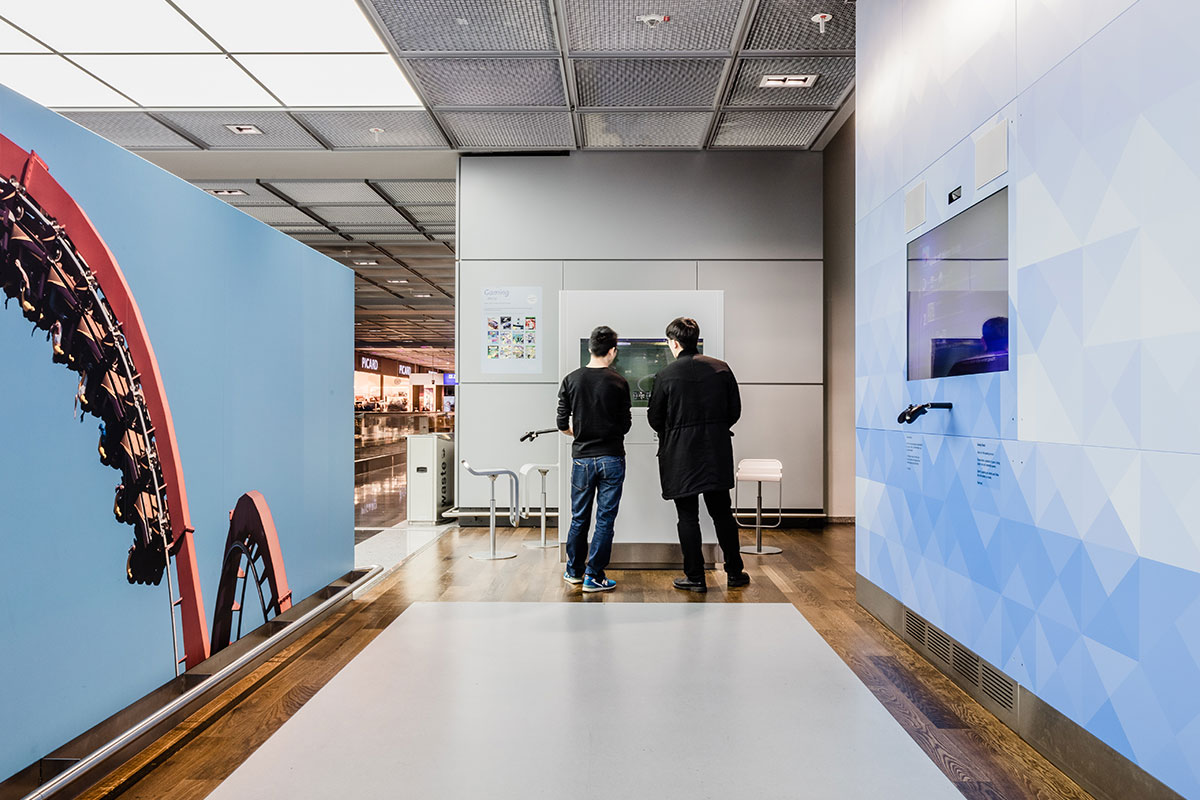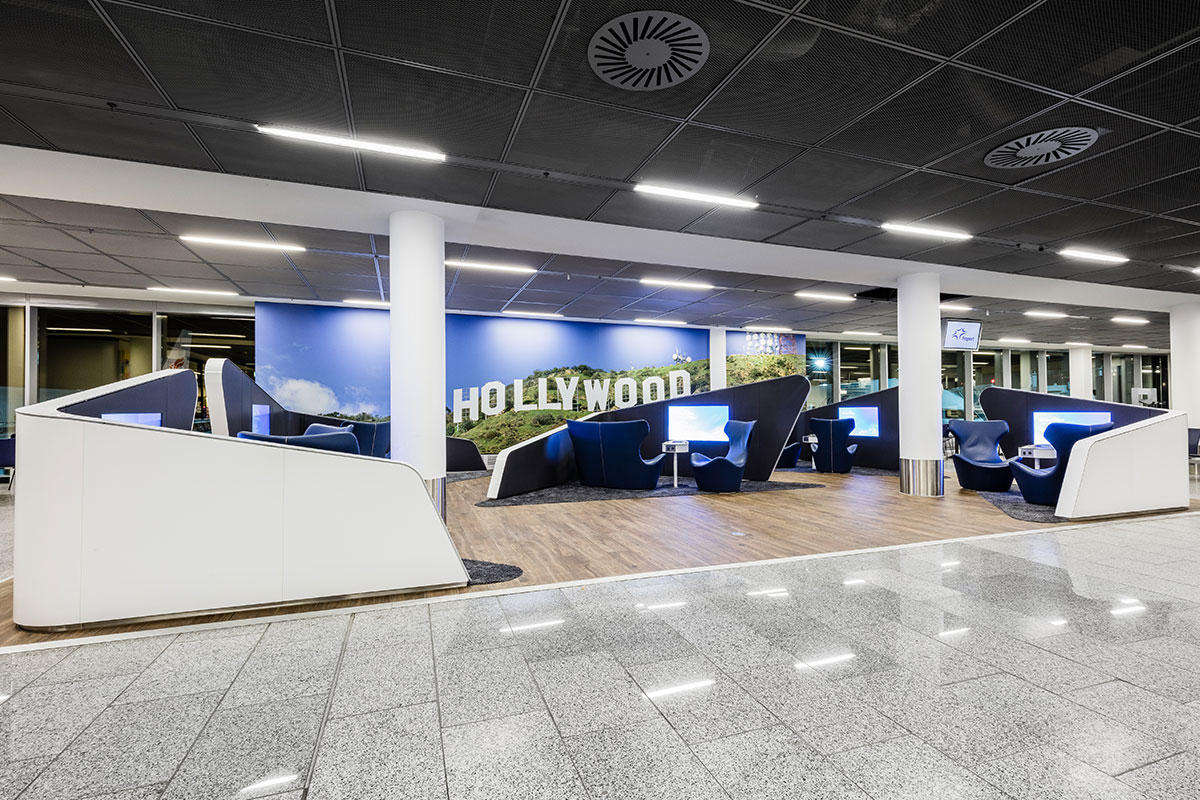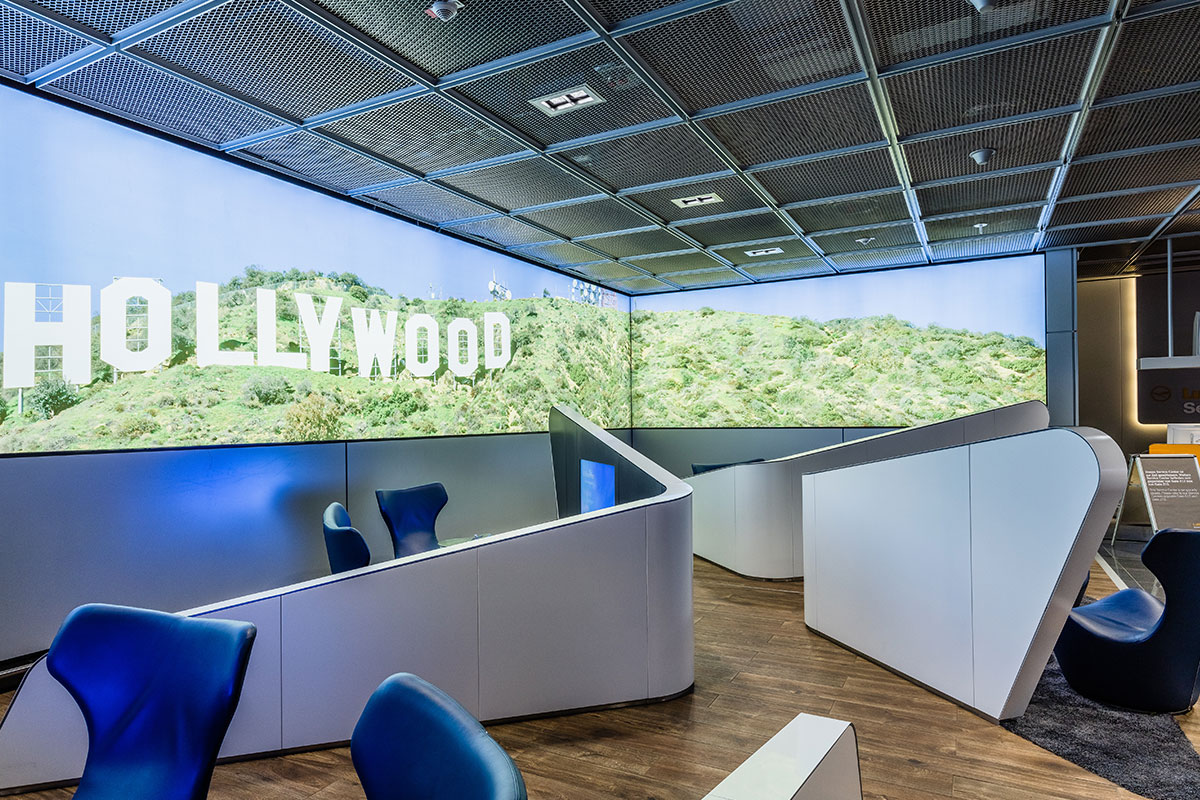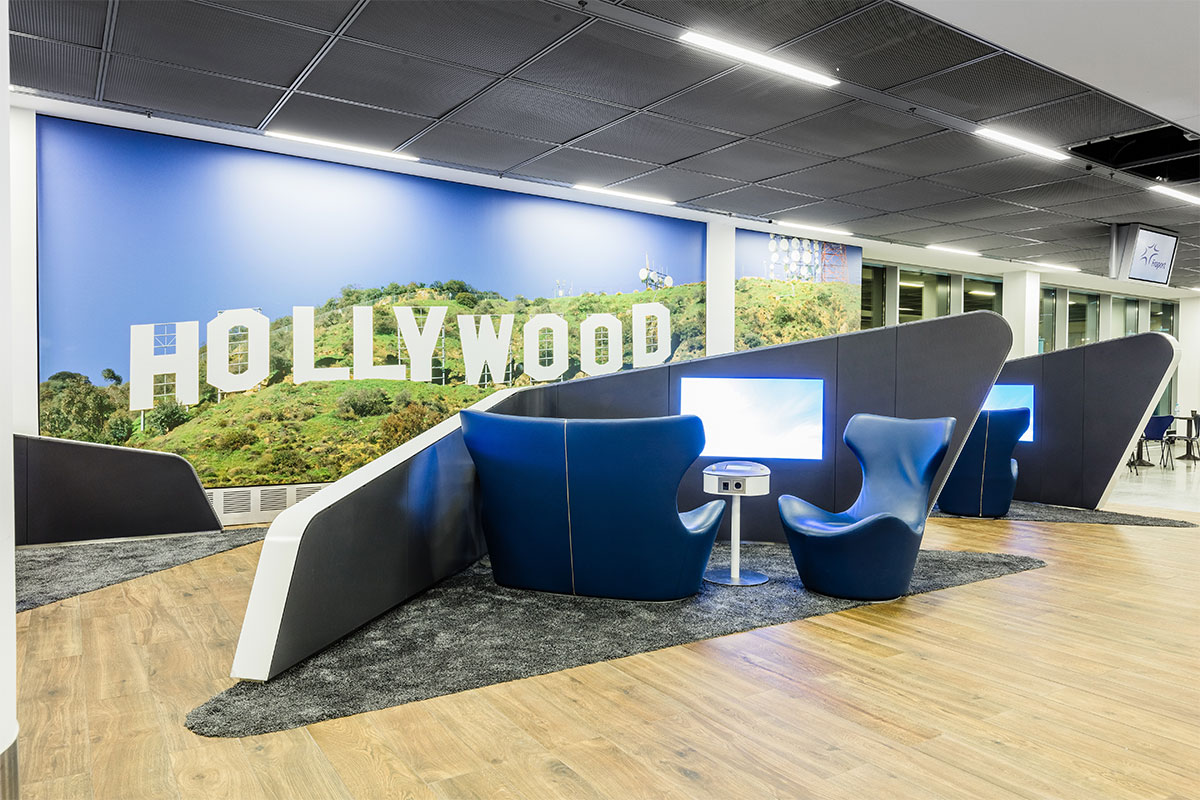 Fotos: Andreas Beetz
Gaming and Cinema Zones for Frankfurt Airport
With 'Gaming World' and 'Movie World' Germany's largest airport is offering something new to its customers, helping to make their wait a little more comfortable and entertaining. Large scale interactive screens and game controllers invite passengers to spontaneously make contact by competing with or against each other using computer games.
In addition to the strict fire regulations at the airport, the nature of the installation in such a high-security area and the accompanying demands on the assembly and delivery logistics were particularly challenging.
Also the Airport in Stuttgart enjoys two gaming towers now. Under the title "play & flySTR", a triangular and a pentagonal version of the gaming stations were installed in terminal 3 on the departure level, at which passengers can shorten their waiting time.
Client: New Line Brand Communication GmbH (Gaming World); Fraport AG (Movie World)
Our role: Detailed design, construction information and construction of the fit-out
Location: Frankfurt Airport (FRA), Stuttgart Airport (STR)