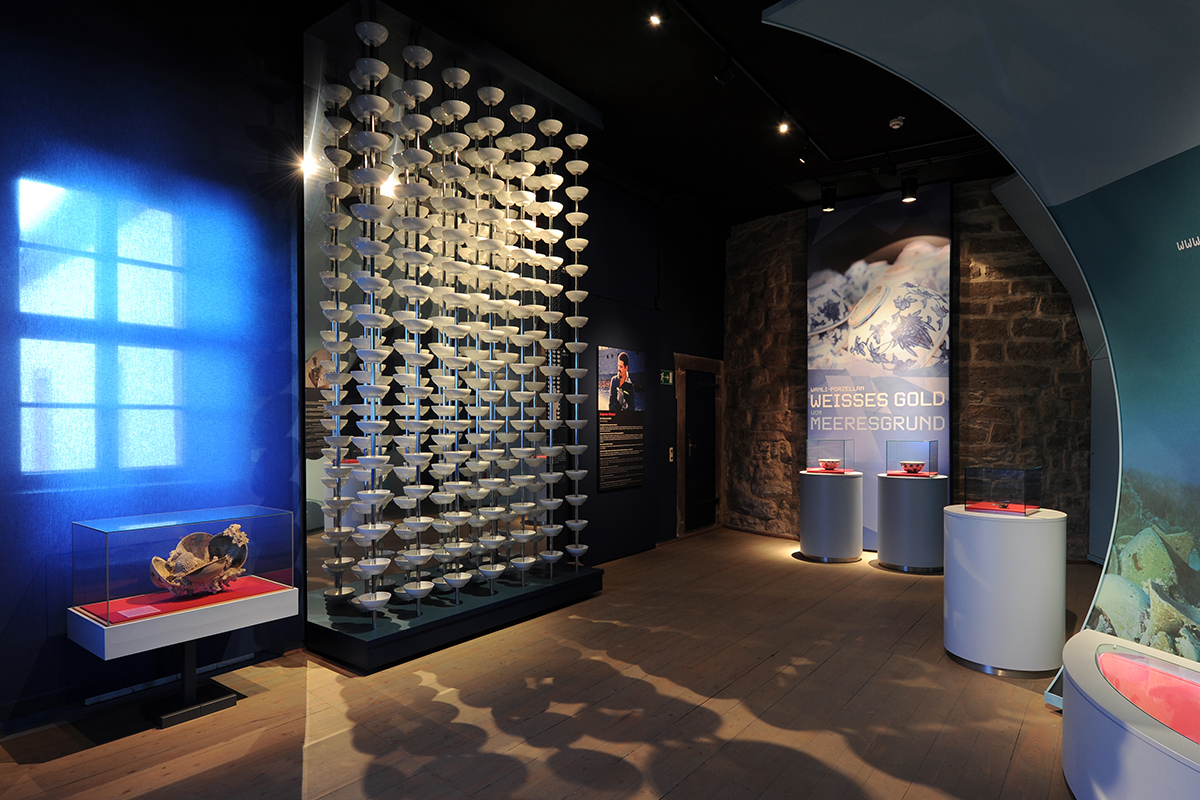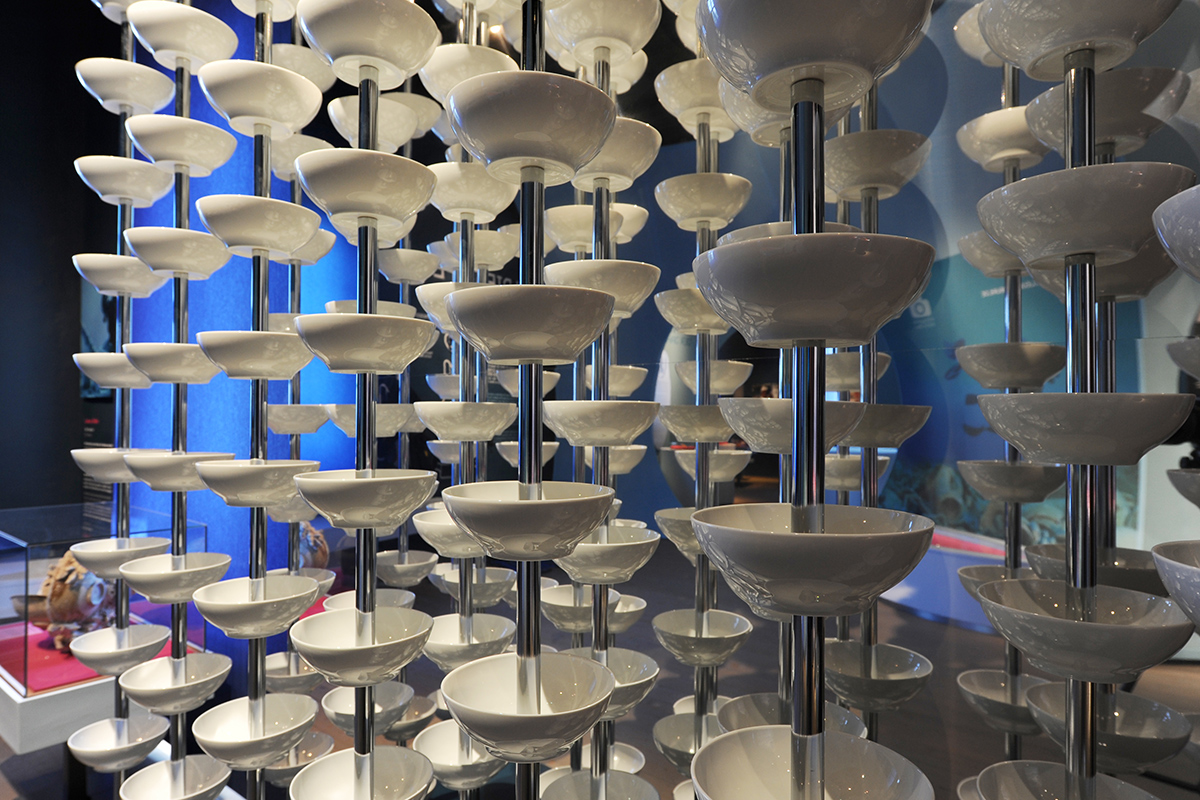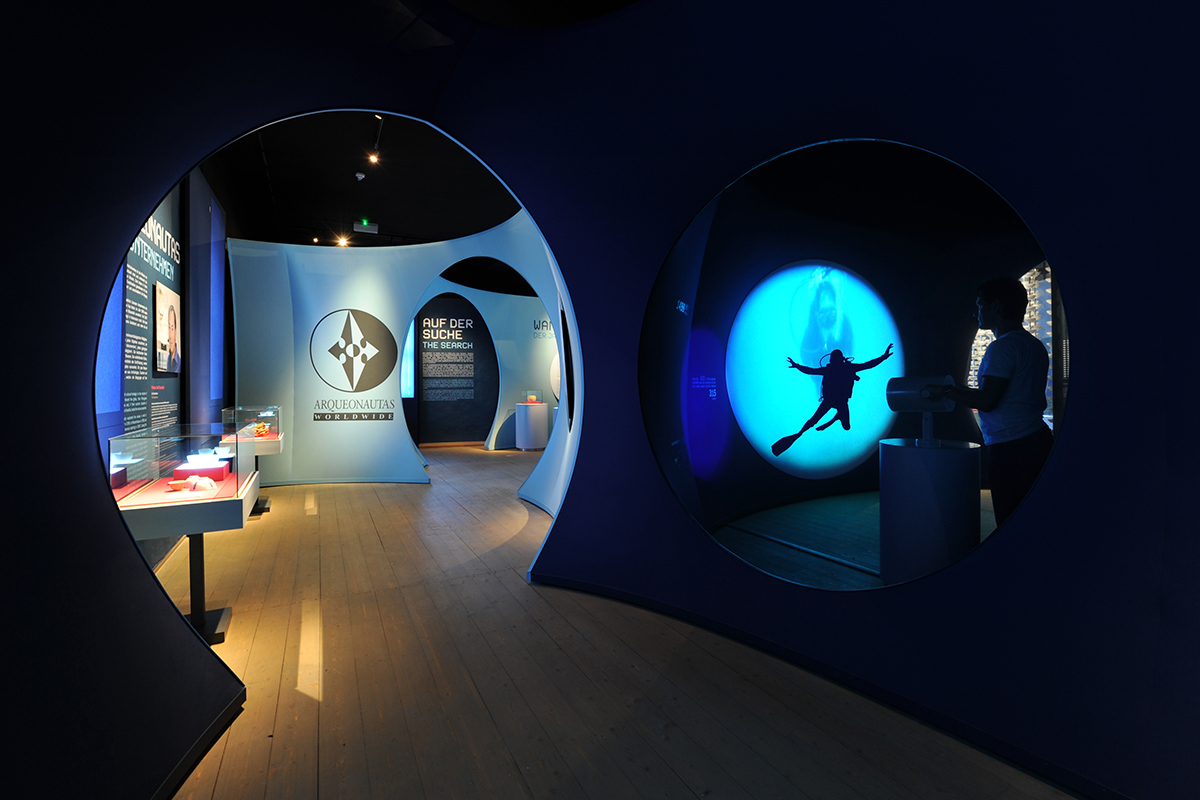 White Gold – Foundation Leuchtenburg
In recent years the city of Leuchtenberg, located near to the Thuringian porcelain city of Kahla, has developed as a leisure and culture destination using the motto 'Porcelain meets the Middle Ages.' For the first exhibition the Leuchtenburg Foundation worked with Arqueonautas Worldwide, a company who specialise in salvaging historic shipwrecks. 'White Gold' tells the story of the 700,000 pieces of 16th century Chinese porcelain which were found off the cost of Indonesia.
The design of the exhibition turned the medieval castle into an underwater world, characterised by circular passages, bluish light and snippets from underwater films. The centre-point of the exhibition is a display which symbolically illustrates the extent of the porcelain treasure of the Wanli dynasty.
Client: Foundation Leuchtenburg
Our role: Project implementation concept, detailed design, construction information, project management and construction of the exhibition
Location: Leuchtenburg, Seitenroda / Thuringia