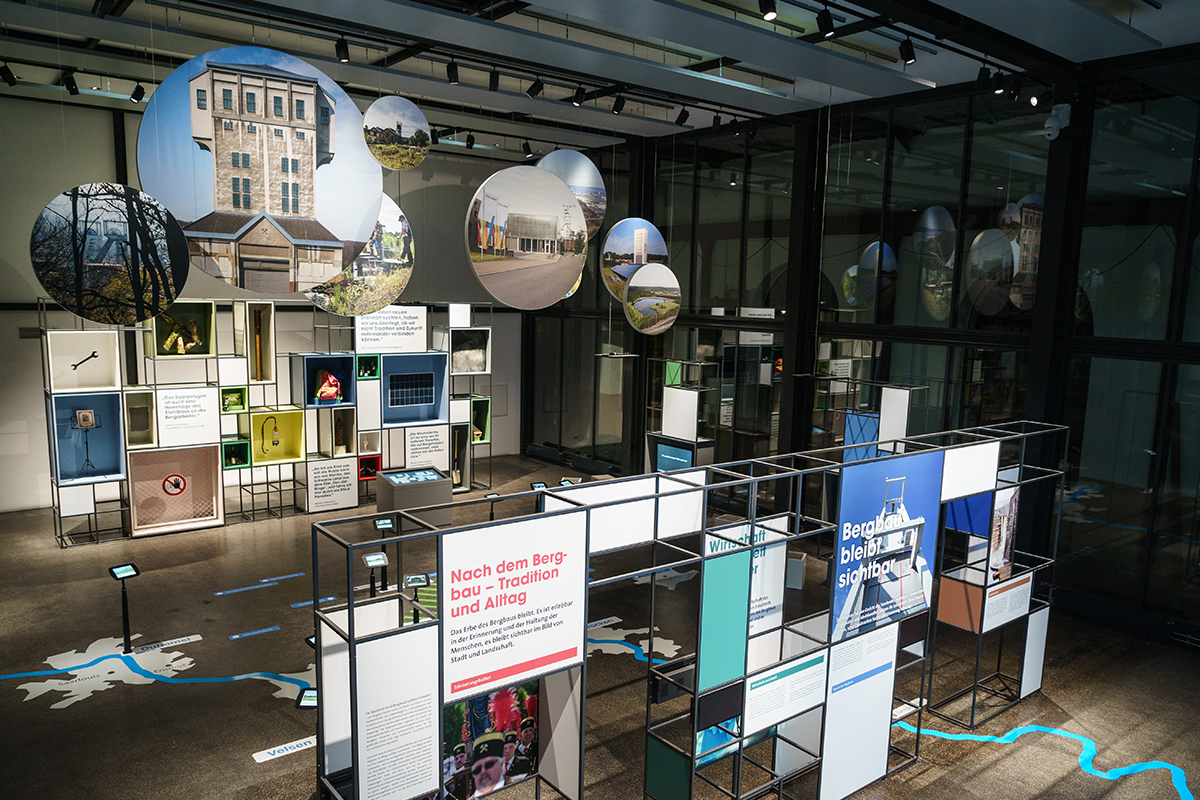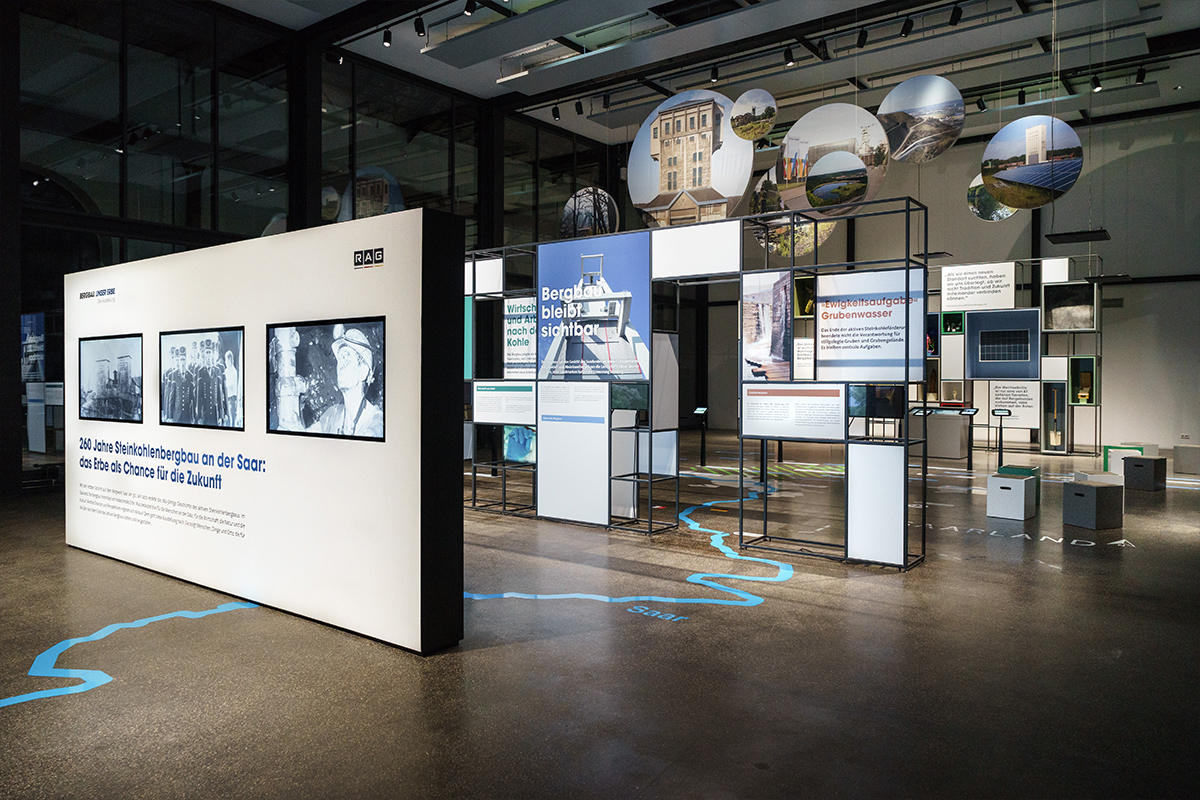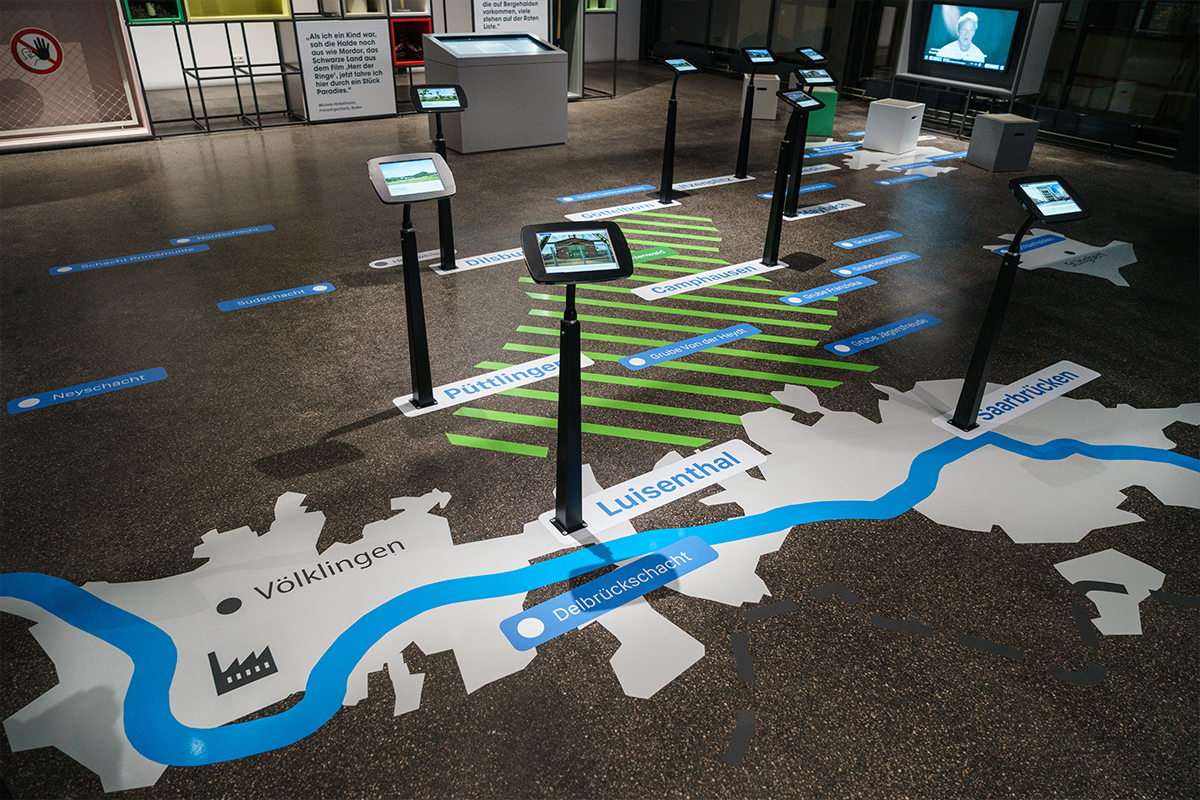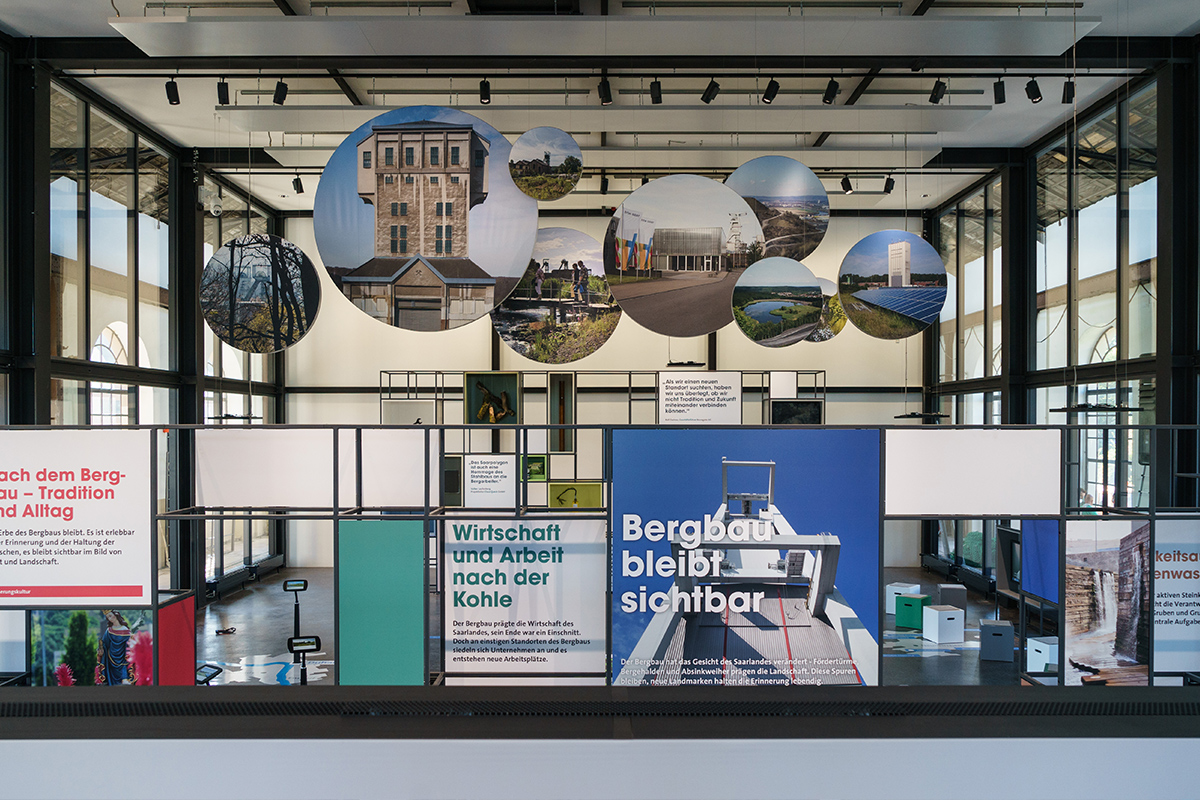 Fotos: Patrick Pagel
RAG – Permanent Exhibition: Mining. Our Heritage.
For centuries the coal mining industry has shaped the landscape and people of the Ruhr and the Saar. In 2018 the financial support which Steinkohle AG RAG receives will finally end and the German company will begin a new era, responsible for managing its own heritage.
Following an initial idea from A&B Communication Agency we designed and built the entire exhibition in Ensdorf near Saarlouis.
Client: RAG AG
Concept: A&B One Communications Agency GmbH
Our role: Detailed design, construction information, project management and construction of the exhibition
Location: RAG representative office on the Saar