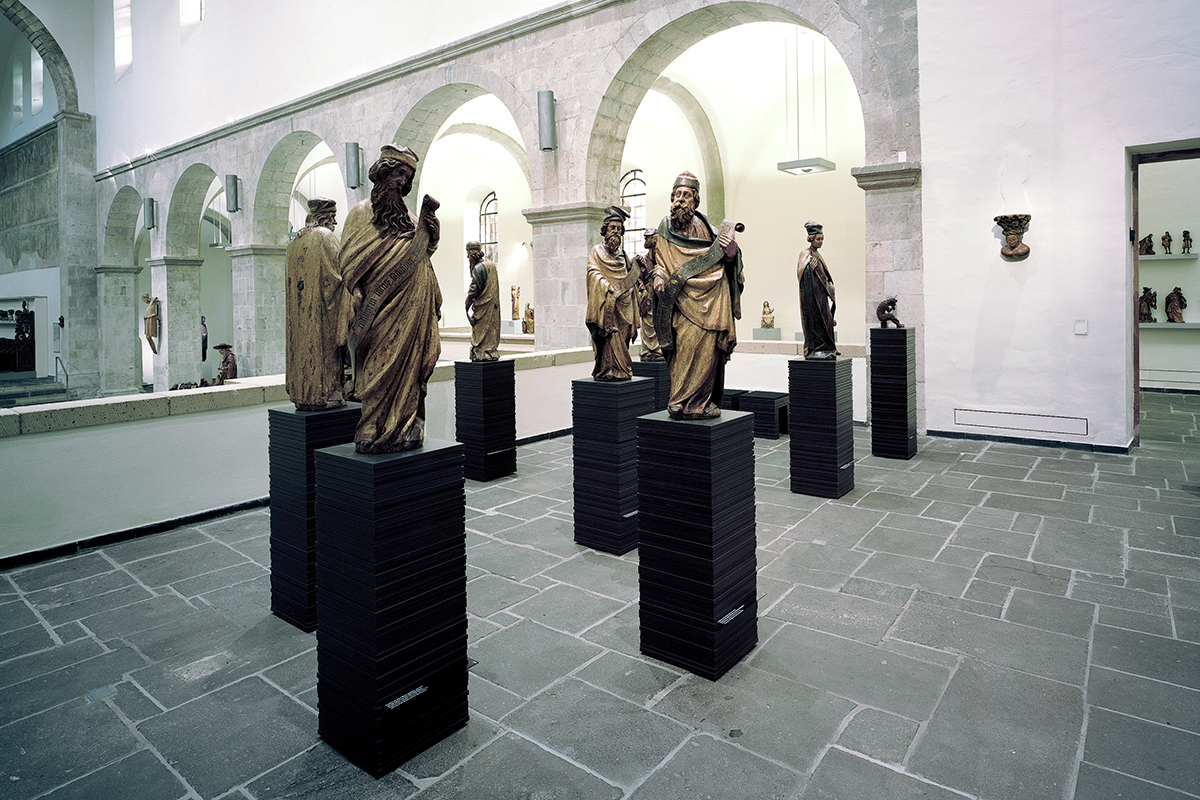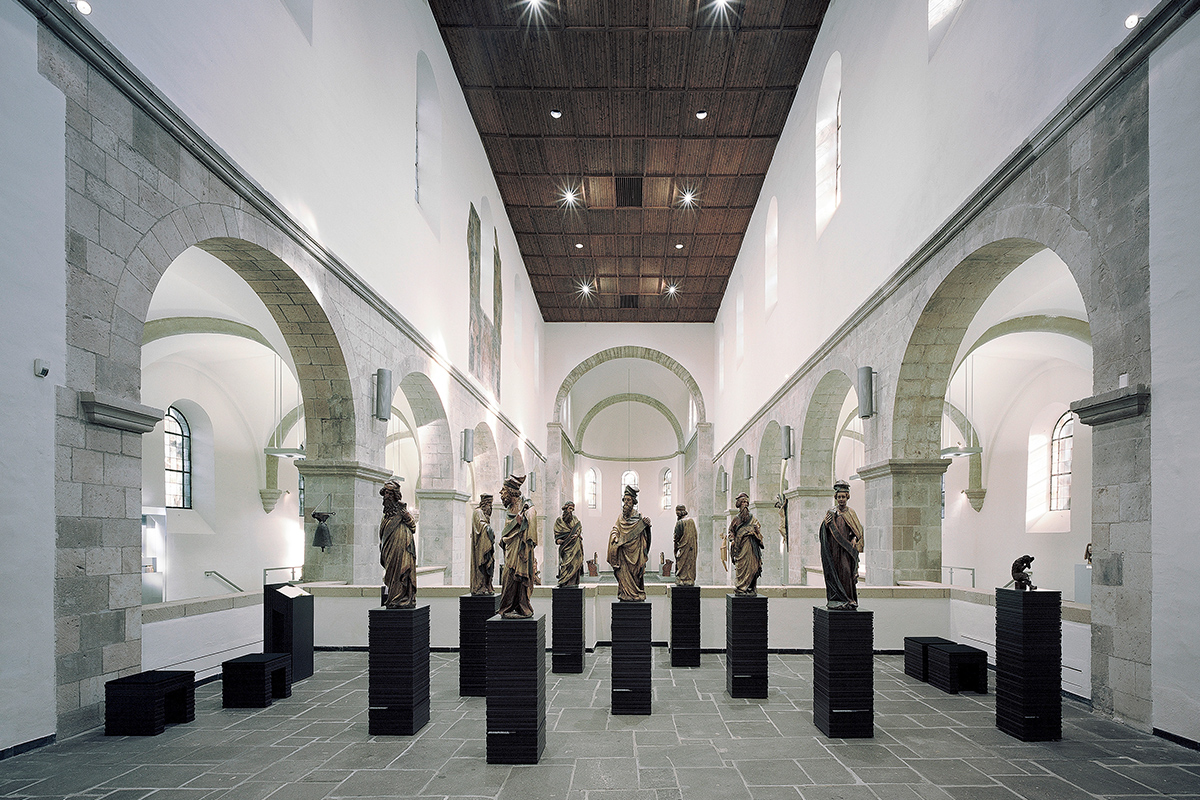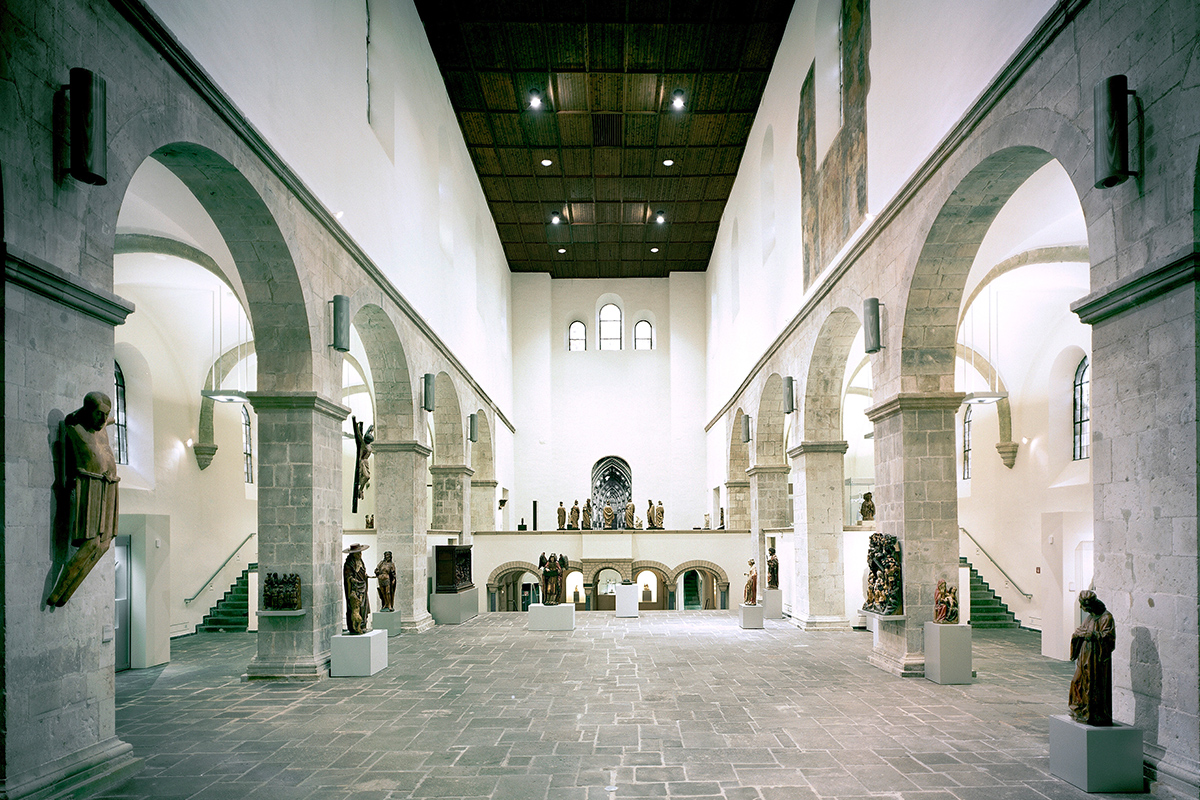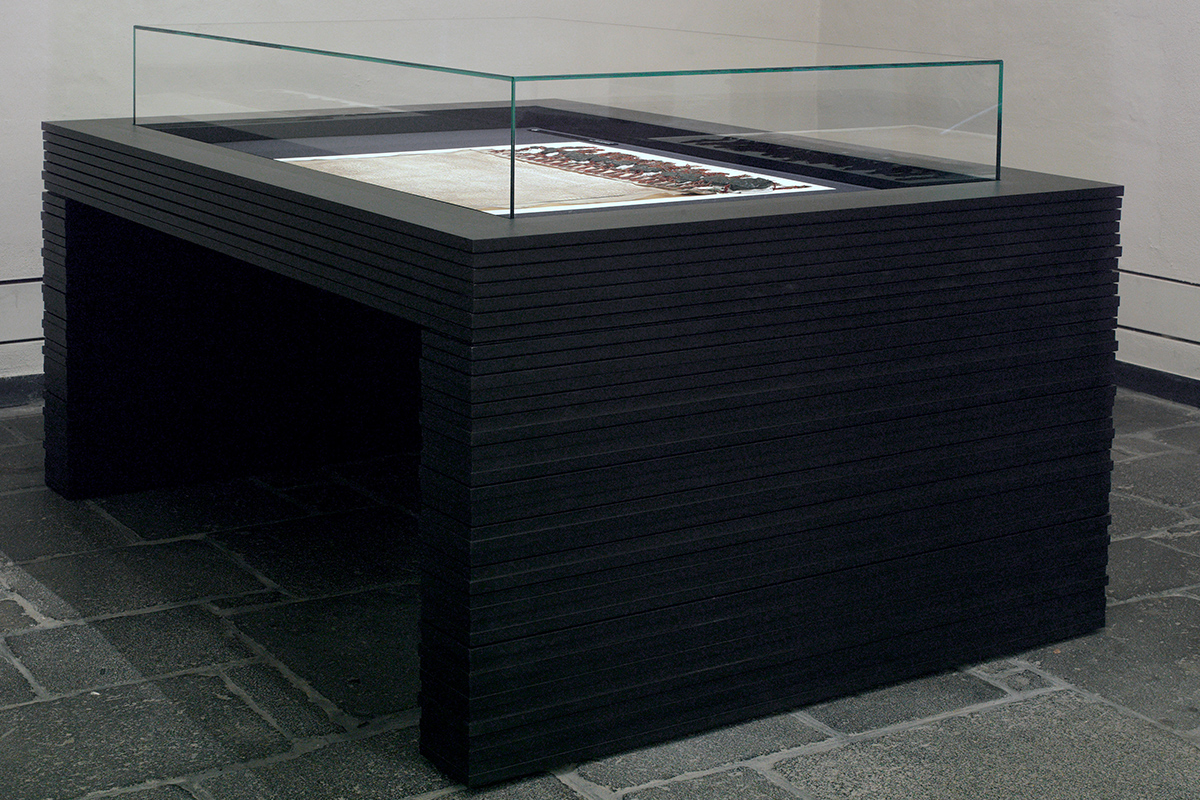 Museum Schnütgen – The town hall prophets of Cologne

The Museum Schnütgen houses an outstanding collection of medieval art. Chezweitz & Roseapple designed black pedestals reminiscent of layered black slate to display a group town hall prophets dating from around the year 1400. kubix made the design into reality using black MDF and a special coating.
Furthermore we conceived and built hydraulic table vitrines for the display of documents and books related to the town hall prophets, saved after the collapse of Cologne's historic archive in 2009.
Client: Chezweitz & Roseapple
Our role: Development of exhibition elements together with detailed design, construction information and construction of the exhibition
Location: Museum Schnütgen, Cologne