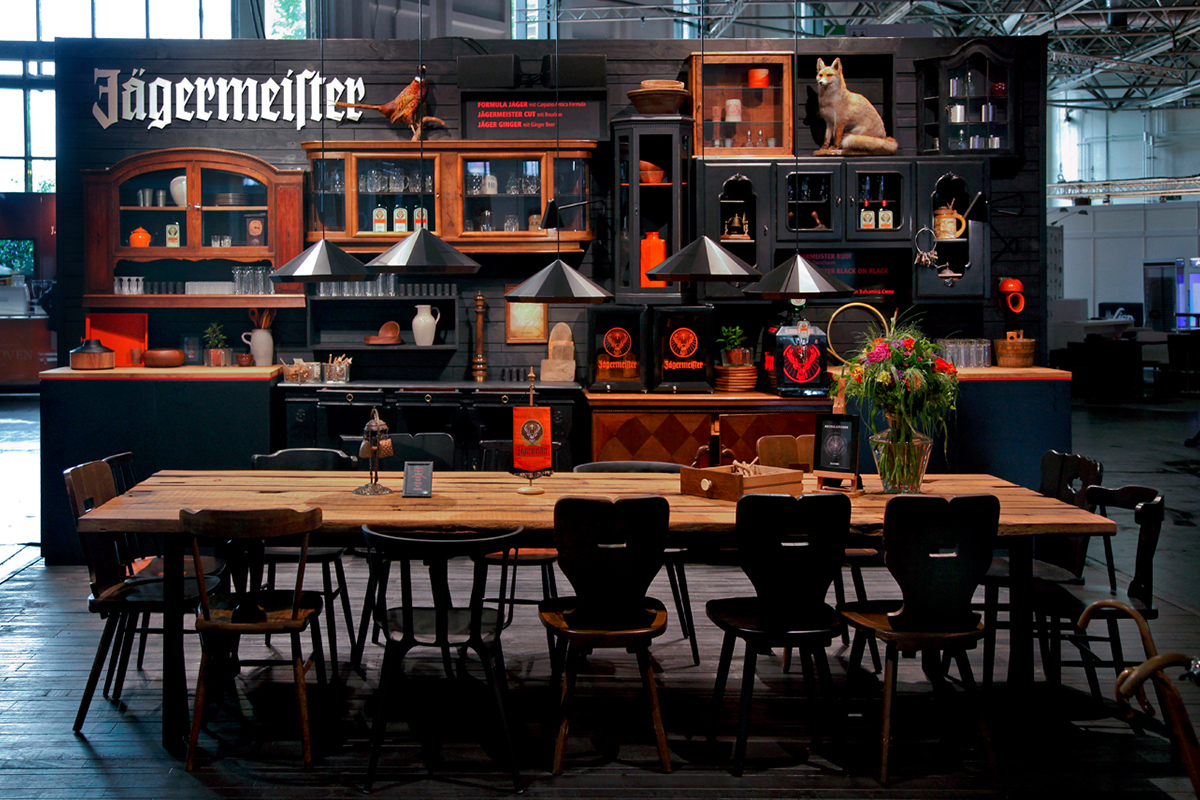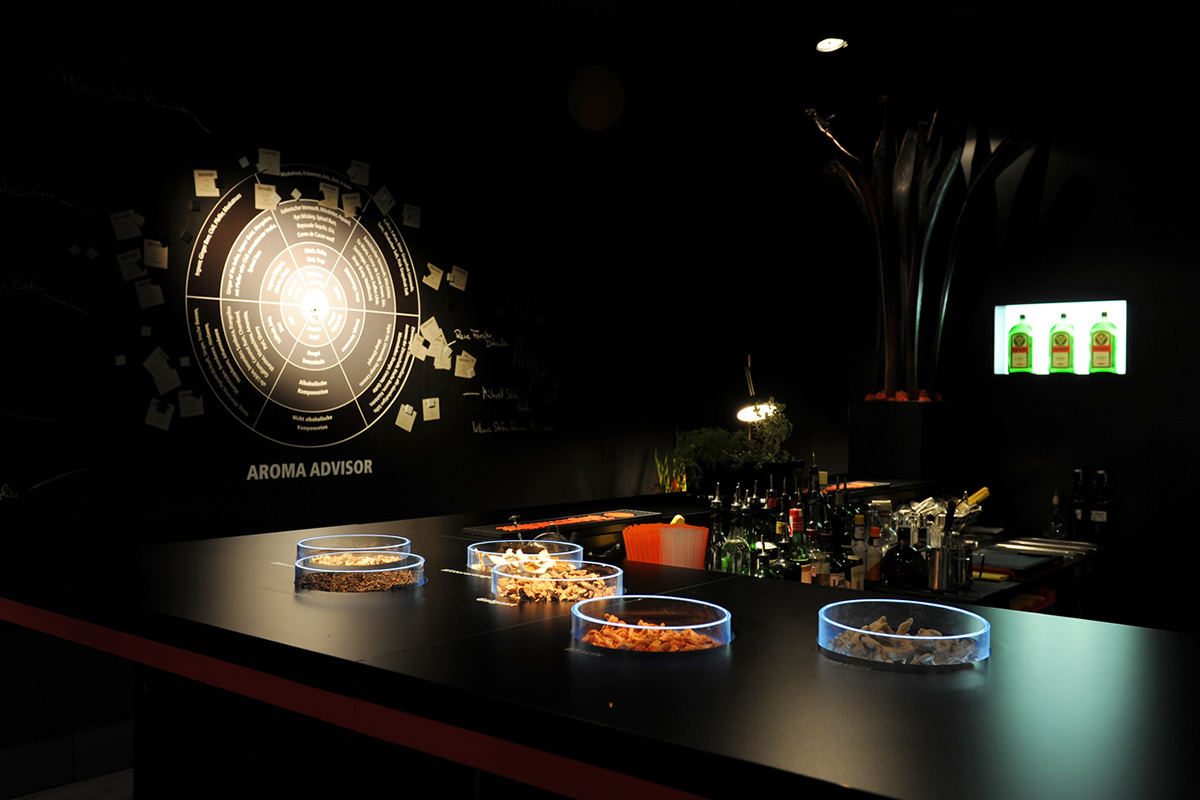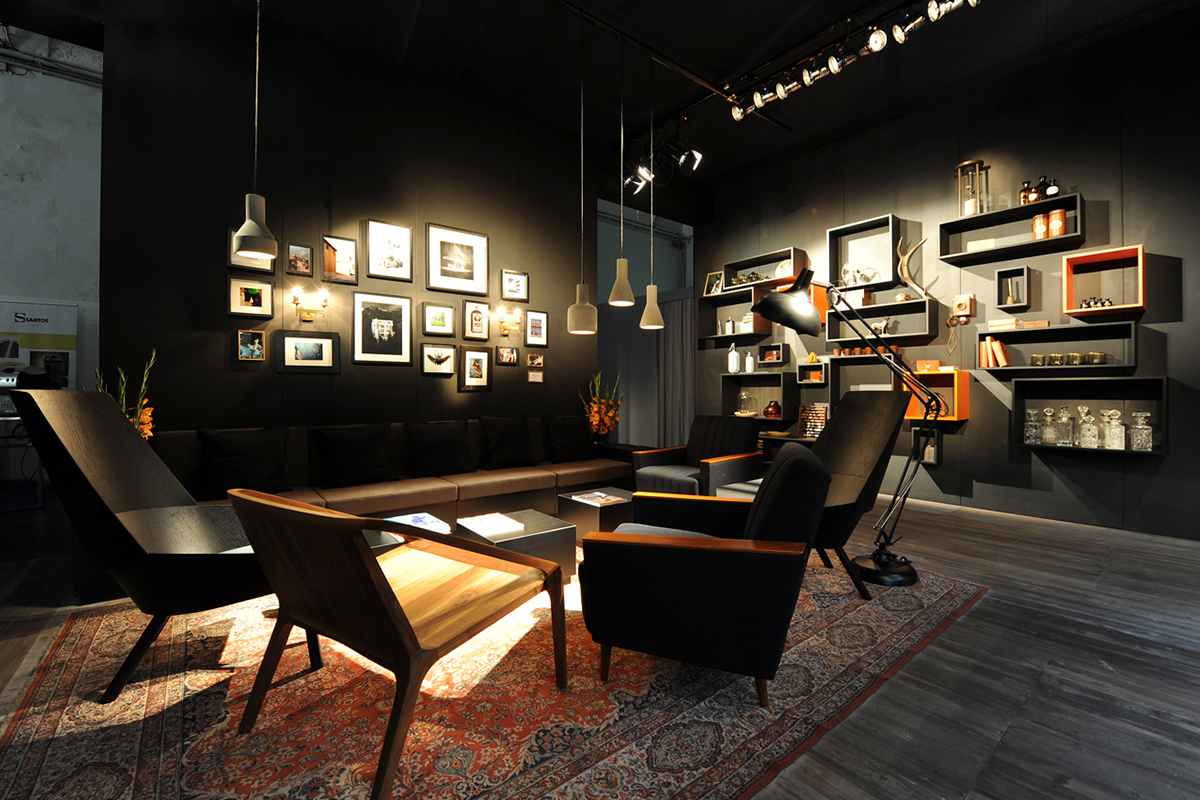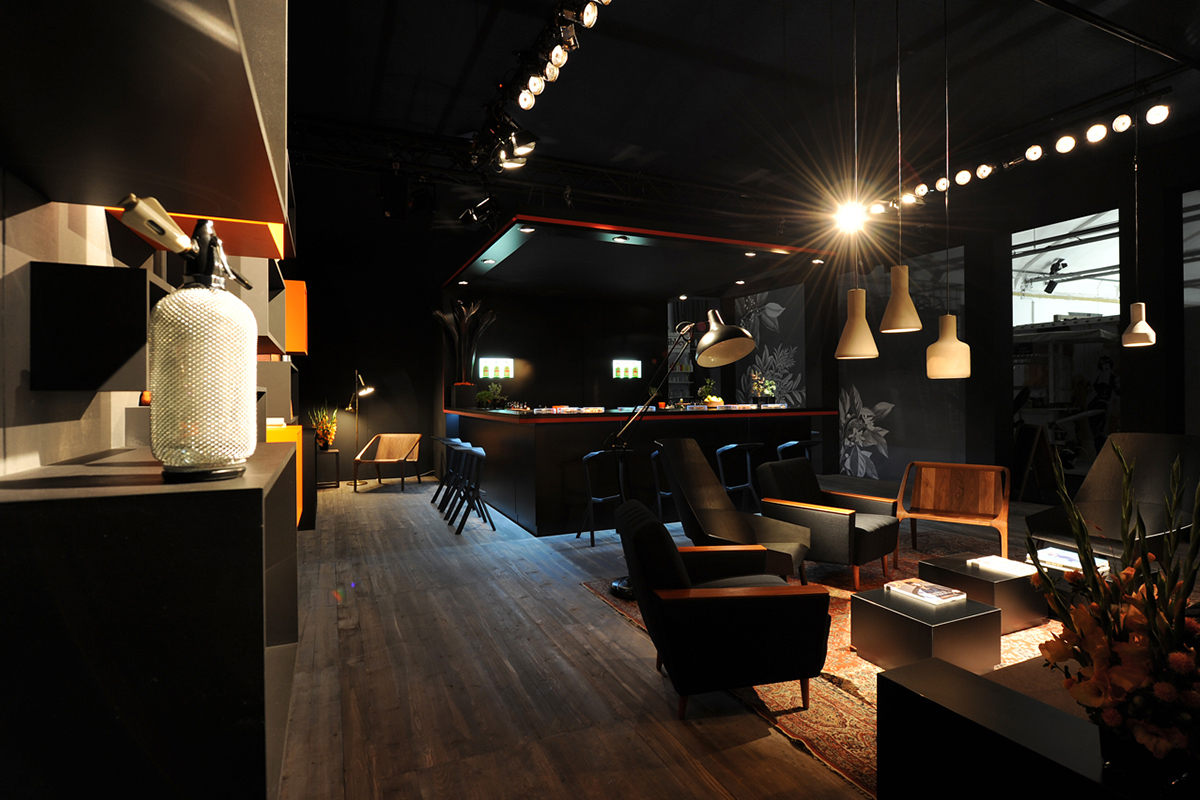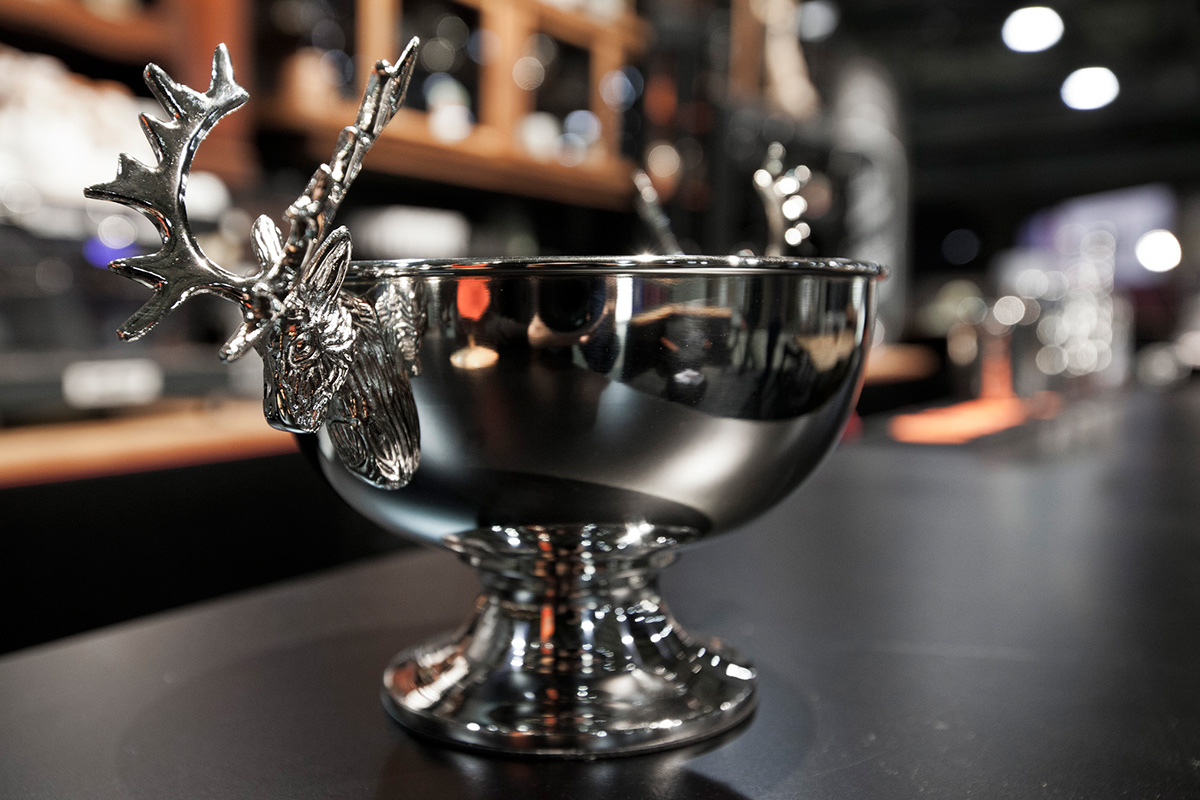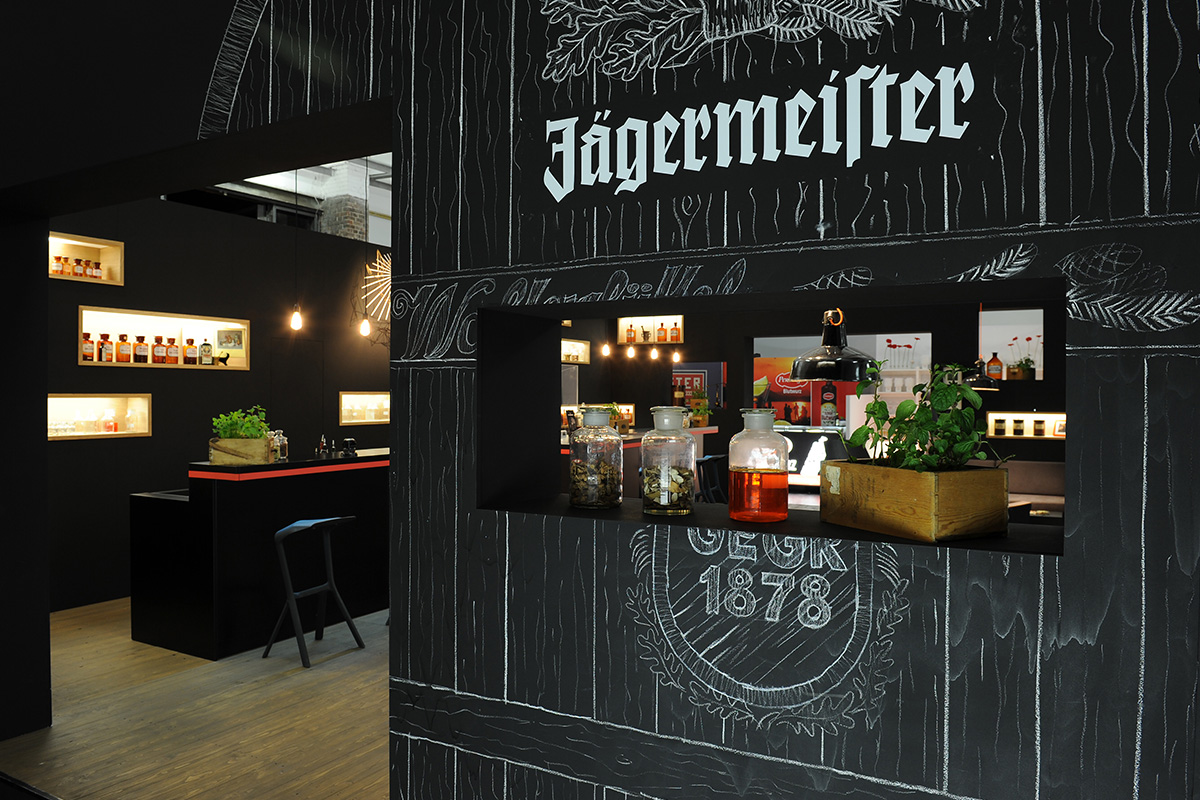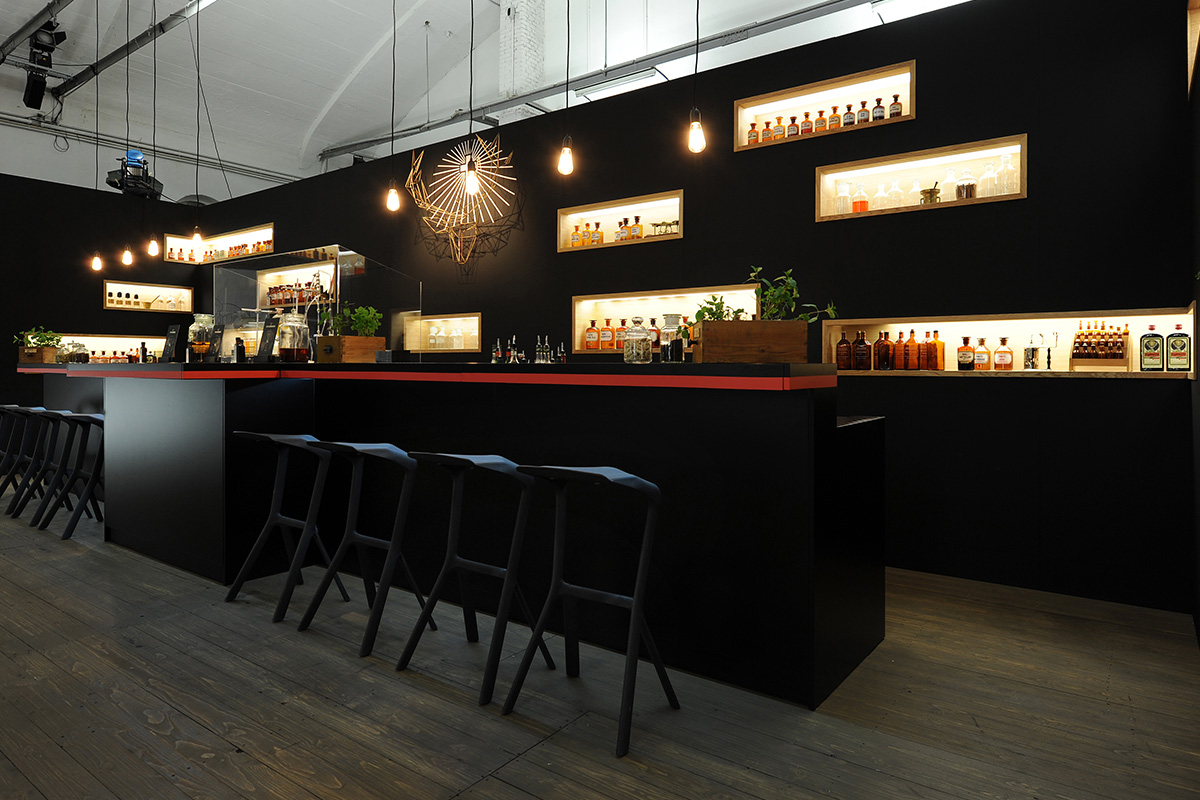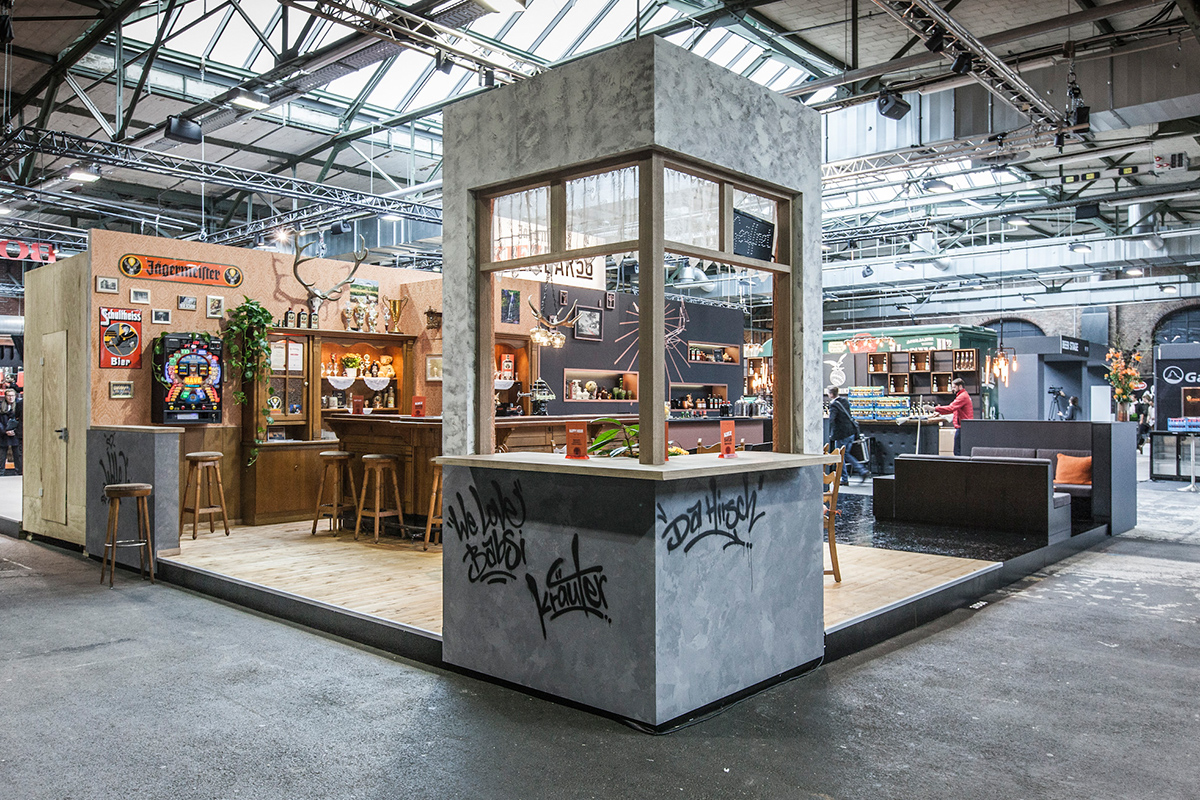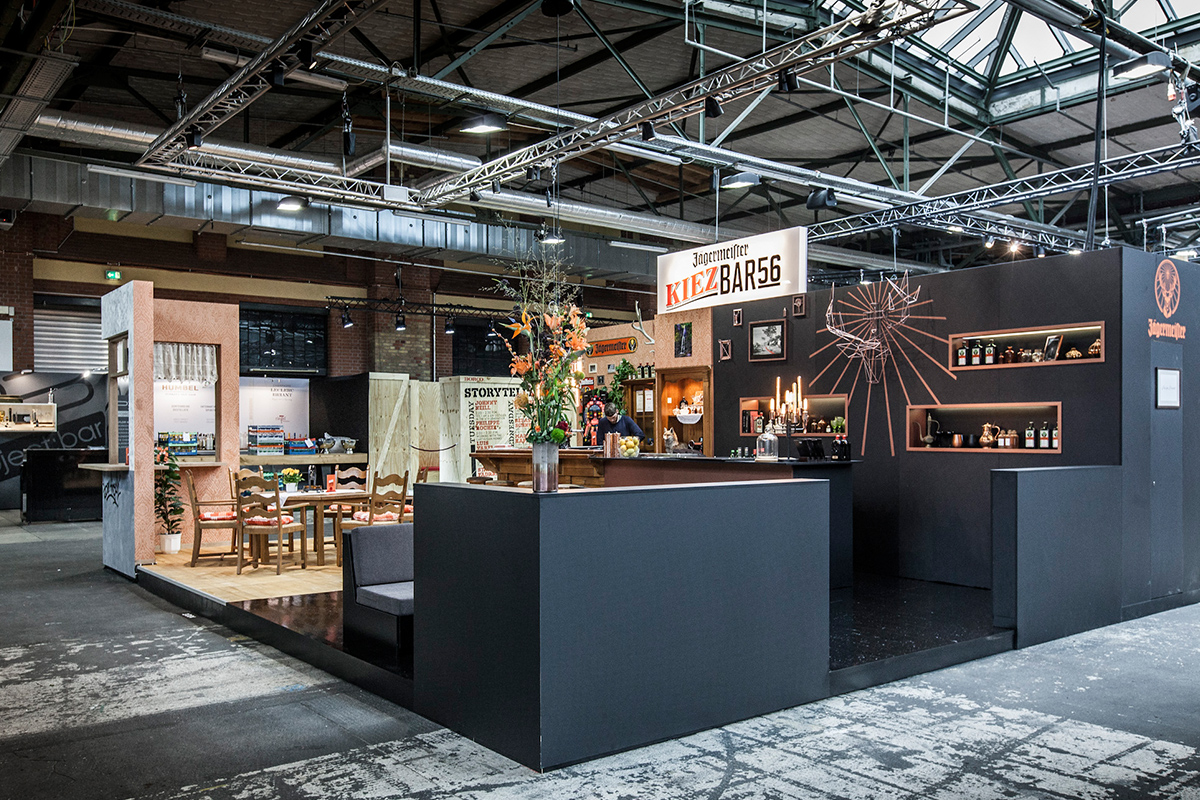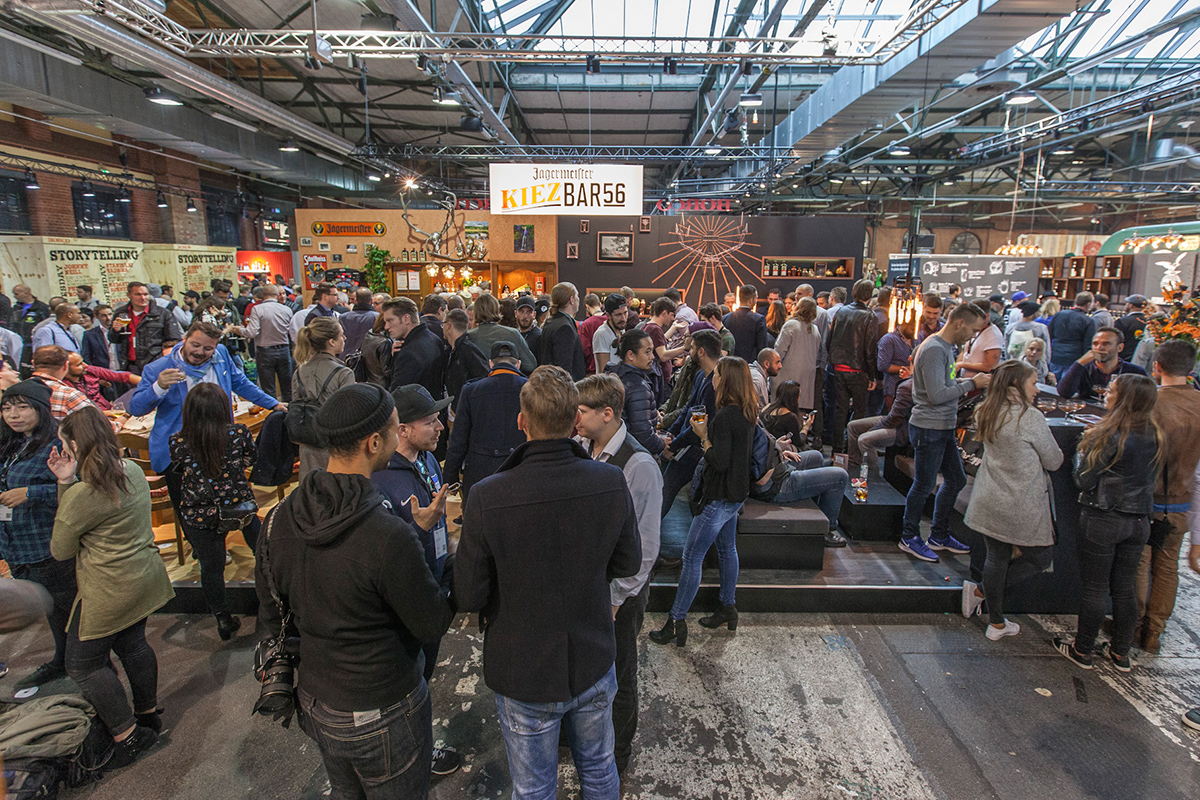 Fotos: flora&faunavisions GmbH sowie Proof & Sons GmbH & Co. KG
The trade fair stands for Jägermeister are always a highlight for us, since they often require traditional techniques and craftsmanship and we work with a lot of natural materials. We also sometimes include found elements, for example a bar counter from the 1970s which we retrieved from an abandoned bar in Düsseldorf.
It appeared that the trade fair visitors also appreciated our love for details and genuine atmosphere. They spent quite some time at the stand – but maybe this was also due to the herb liqueur served here.
Client: flora&faunavisions GmbH and Proof & Sons GmbH & Co. KG
Our role: Detailed design, construction information and construction of the stand and special objects
Location: Bar Konvent, Berlin und Barzone, Cologne