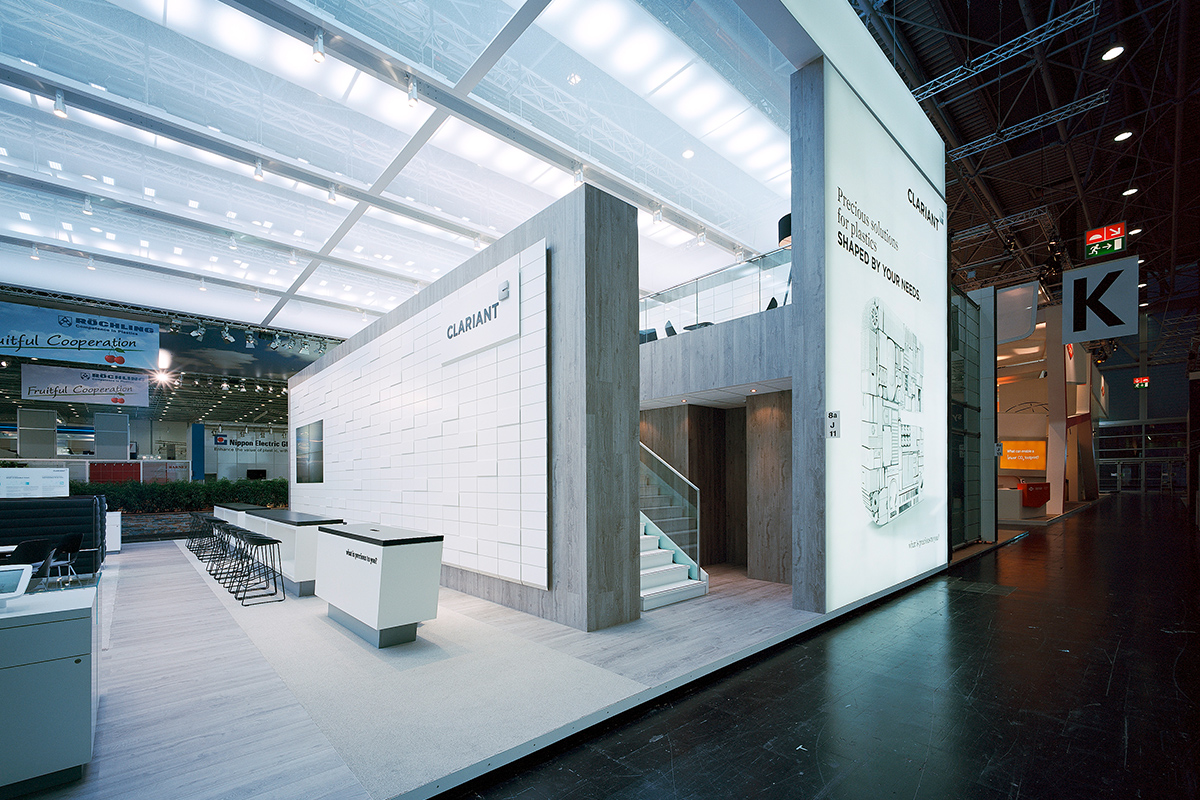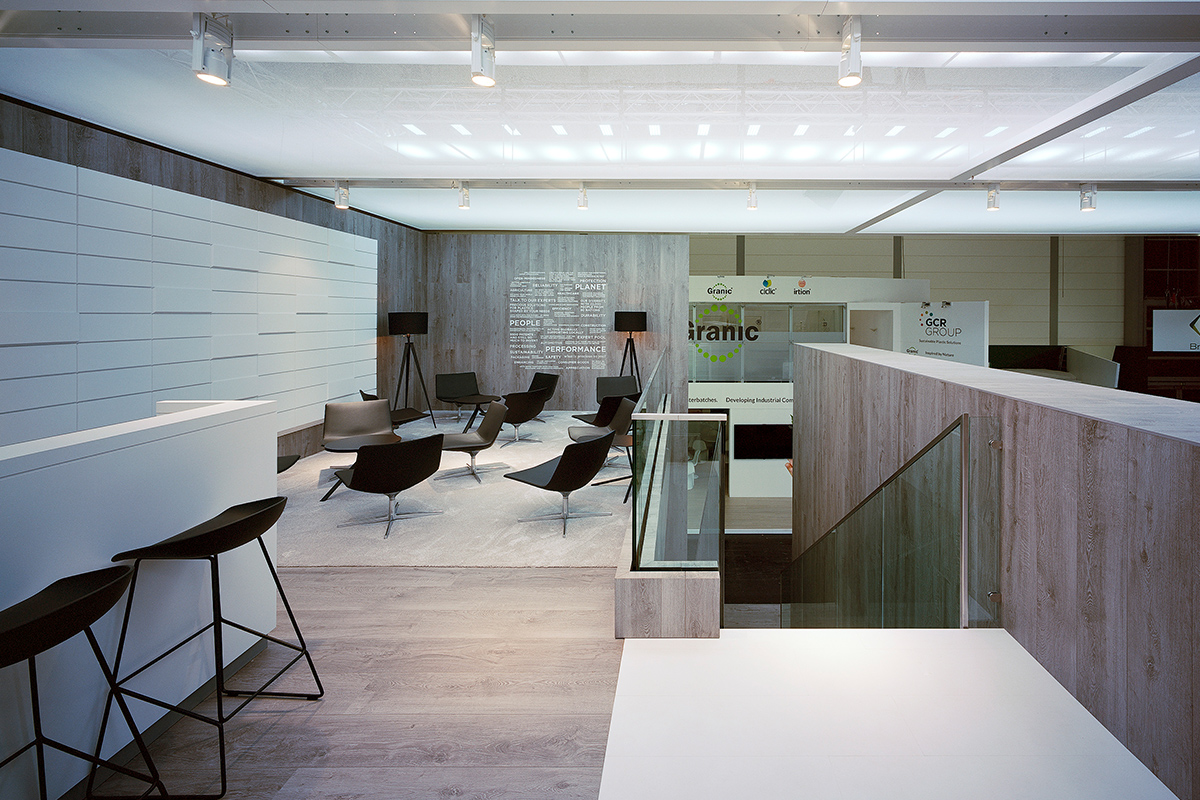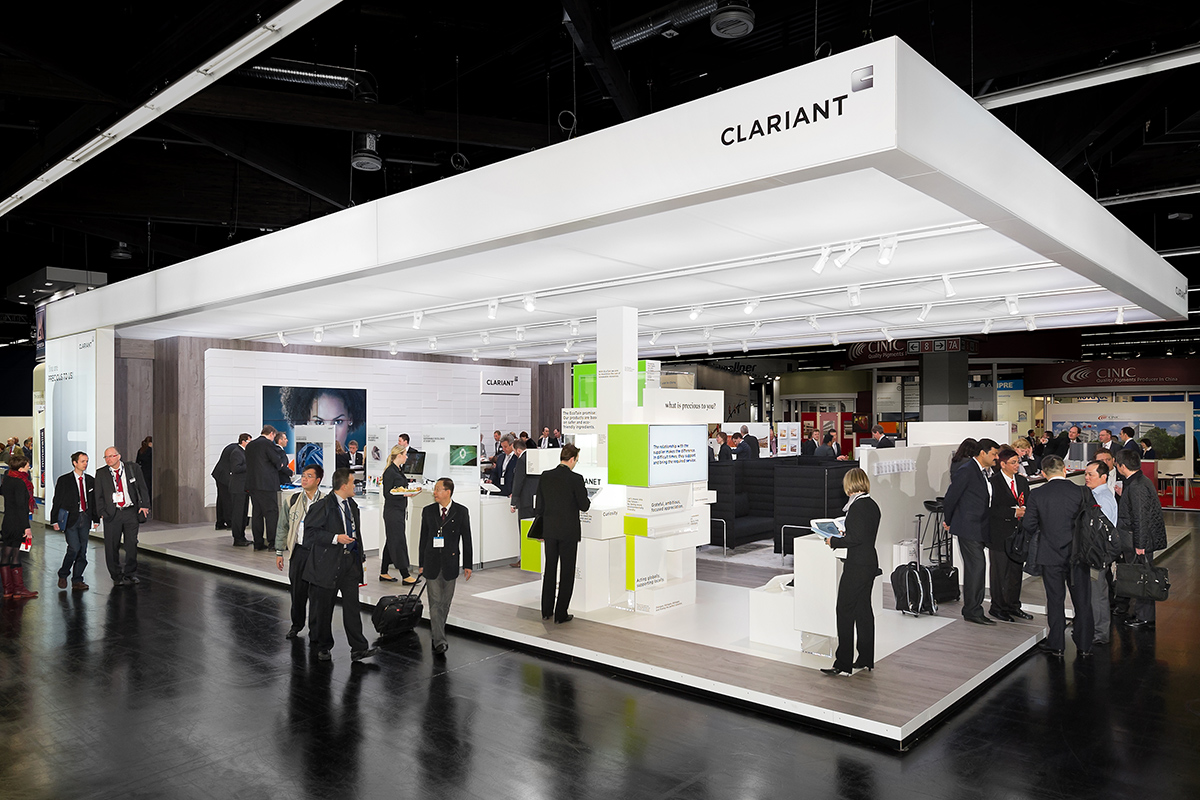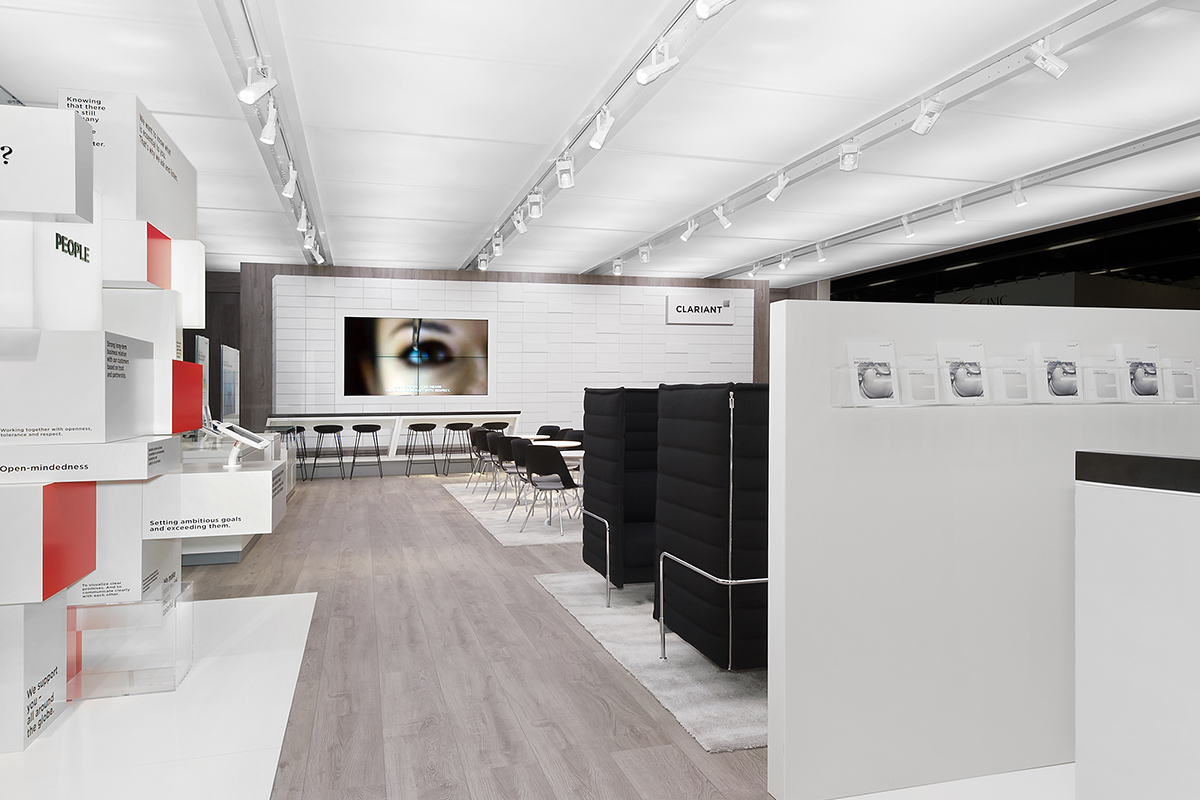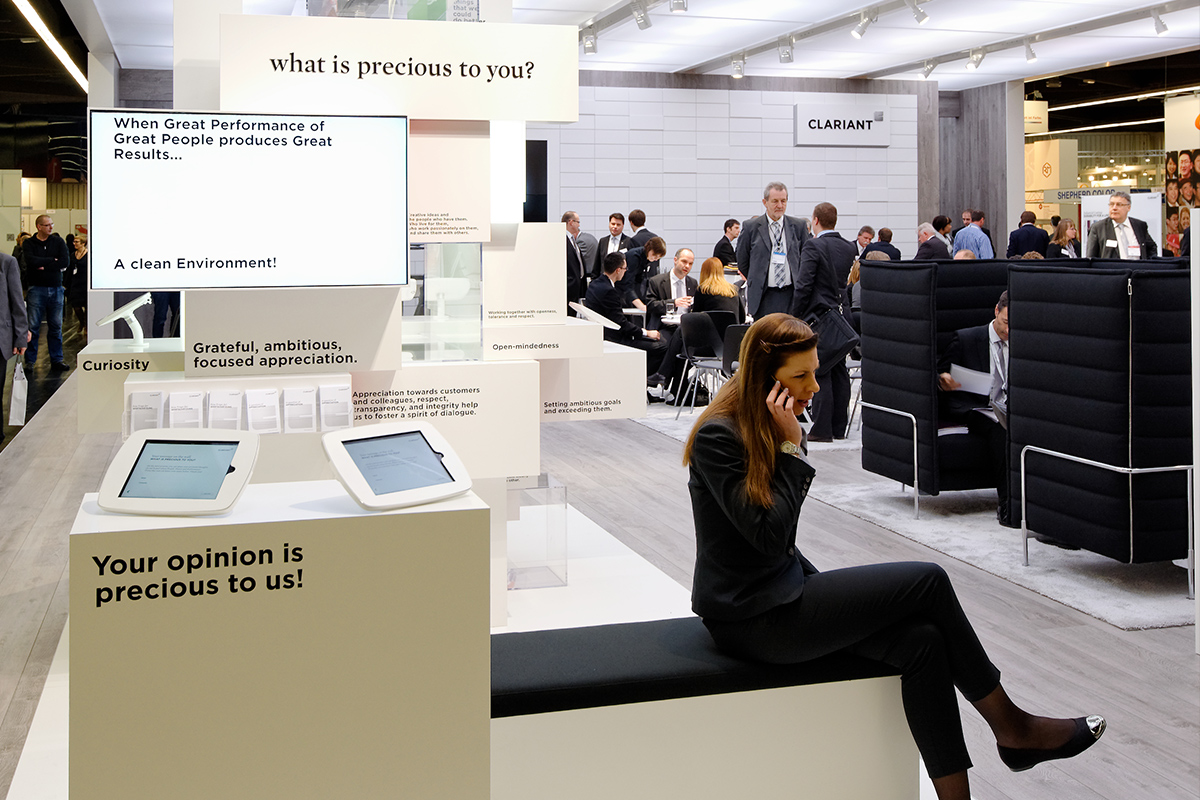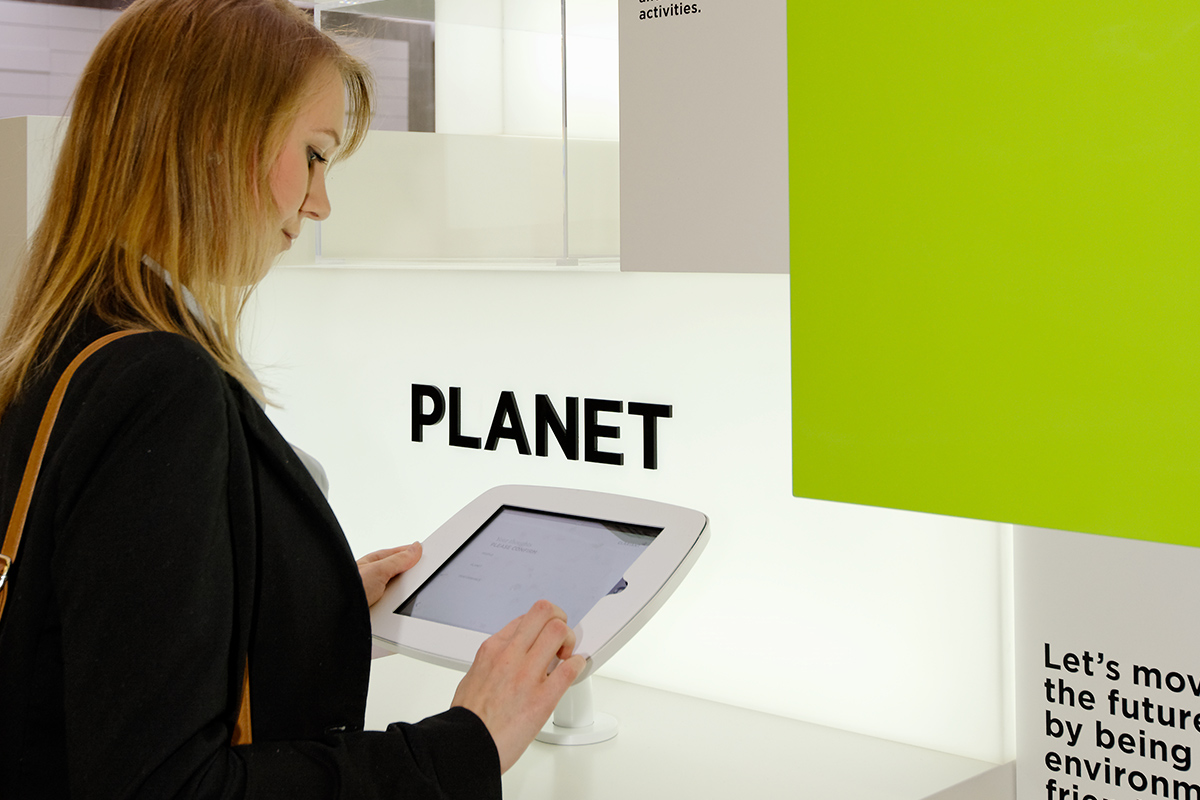 Clariant – Trade fair stand

Based on the style guide developed by MUTABOR for the three-dimensional appearance of the Swiss chemical company Clariant, kubix was commissioned to develop a modular stand concept. As a consequence we were also responsible for Clariant's trade fair stands throughout Europe.
Clients: Fuenfwerken Design AG
Our role: Development of modular stand construction, detailed design, construction information, project management and construction of stand plus lighting and audio-visual technology.
Locations: K Düsseldorf, ECS Nuremberg, InterairpLocation Munich, CPhI Madrid, Incosmetics Barcelona etc.