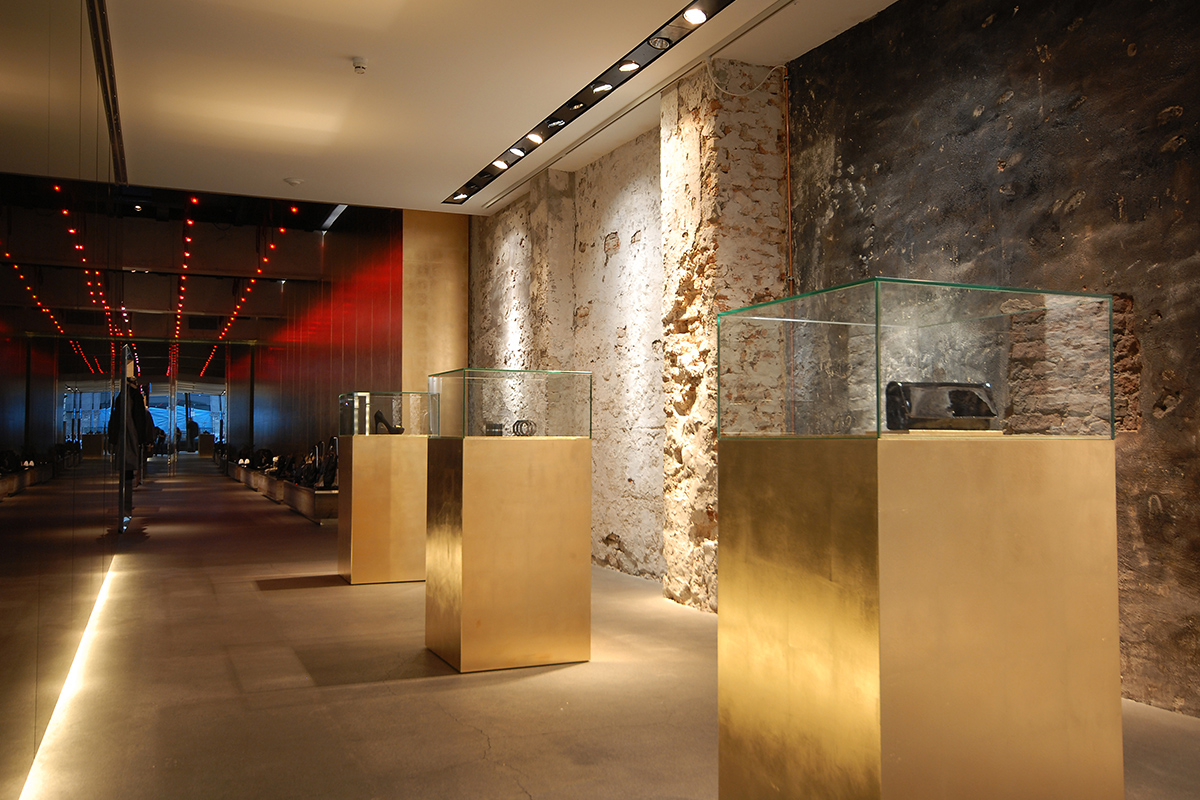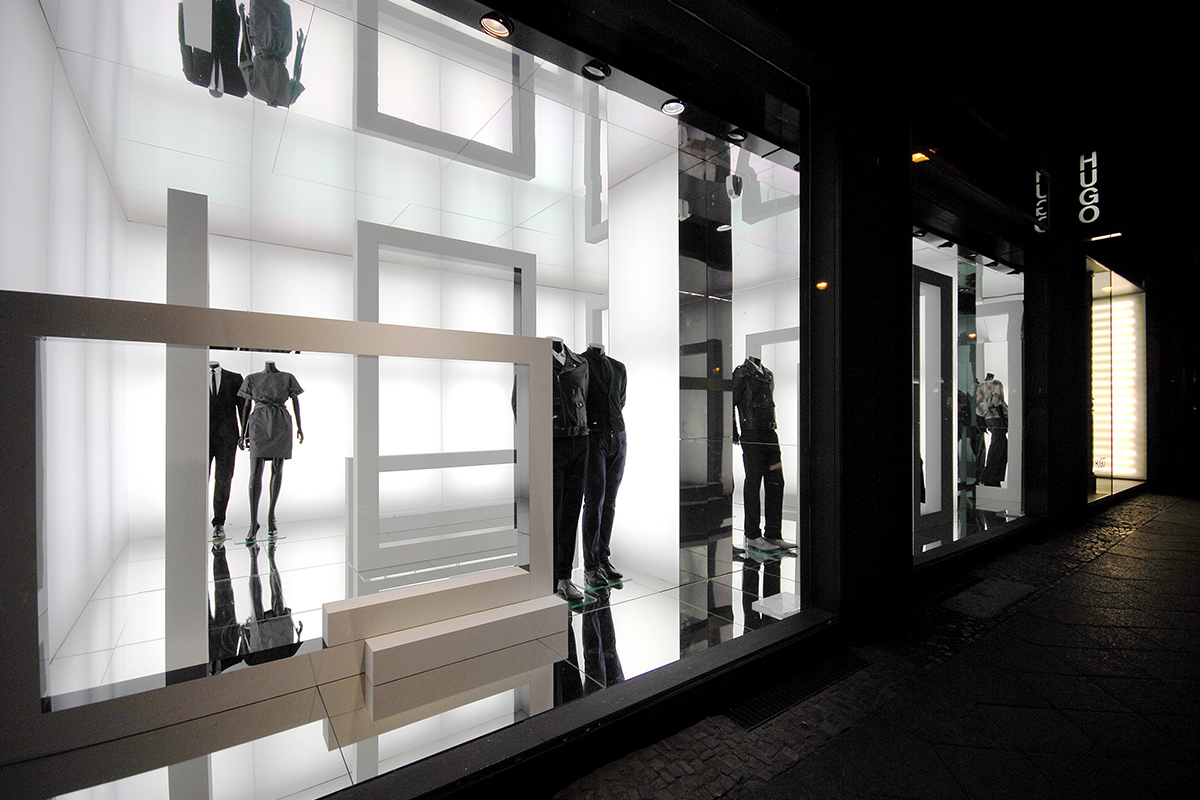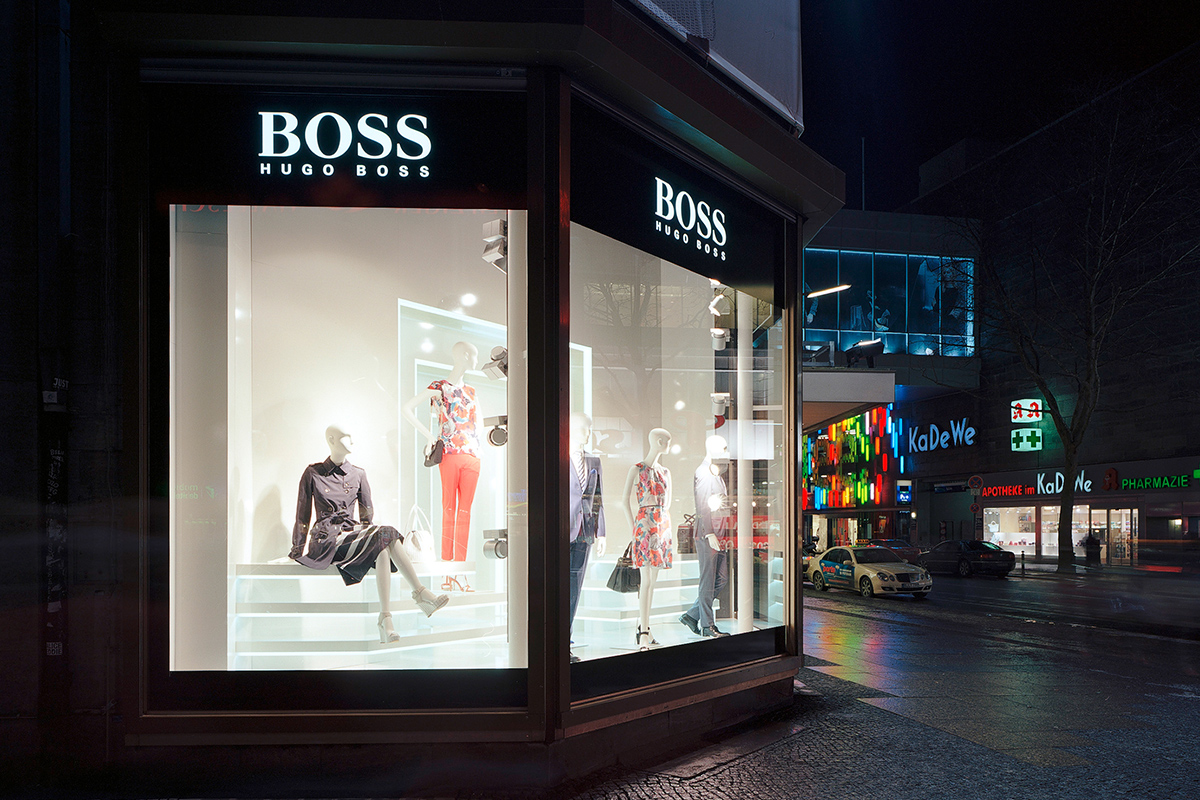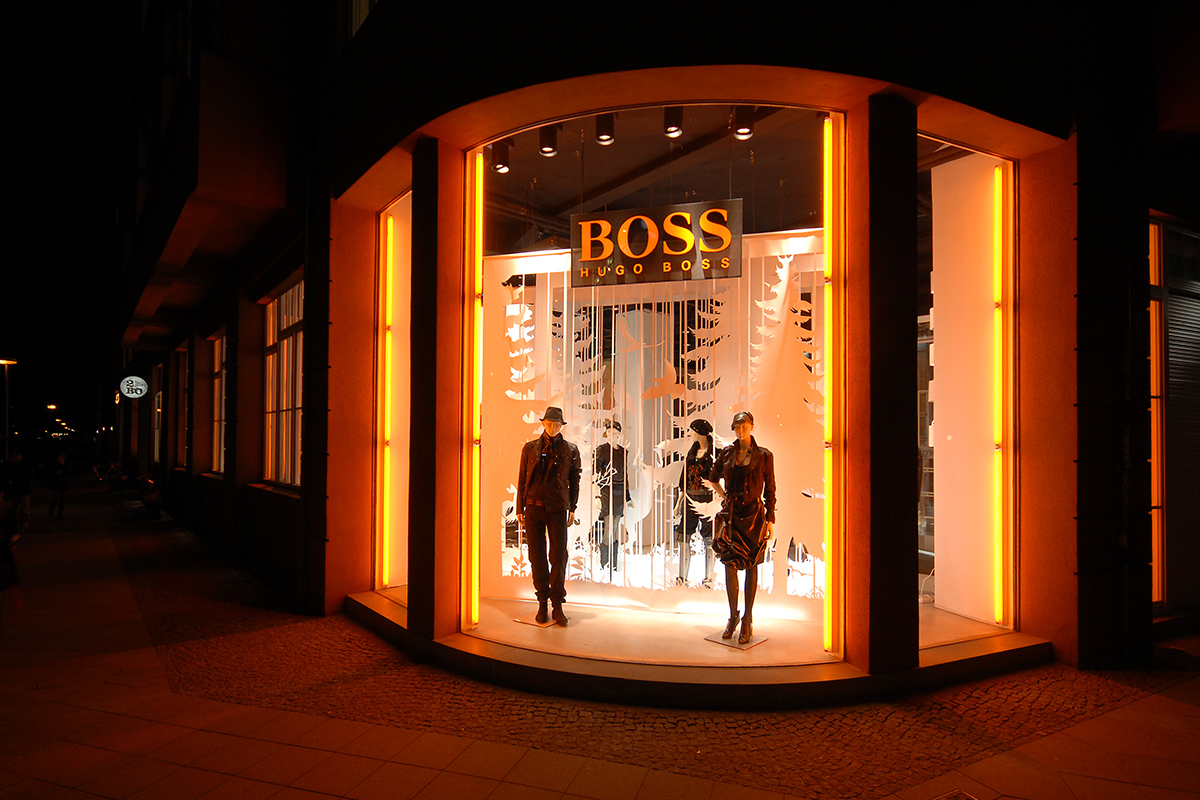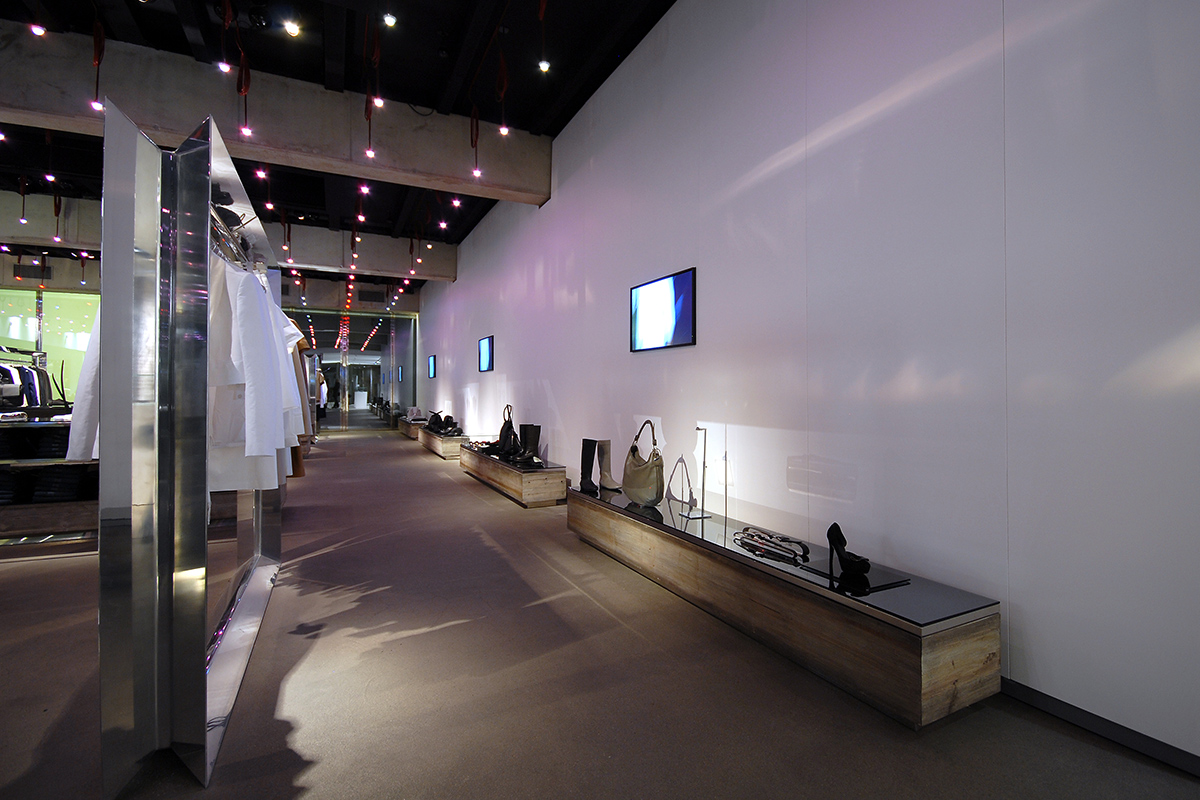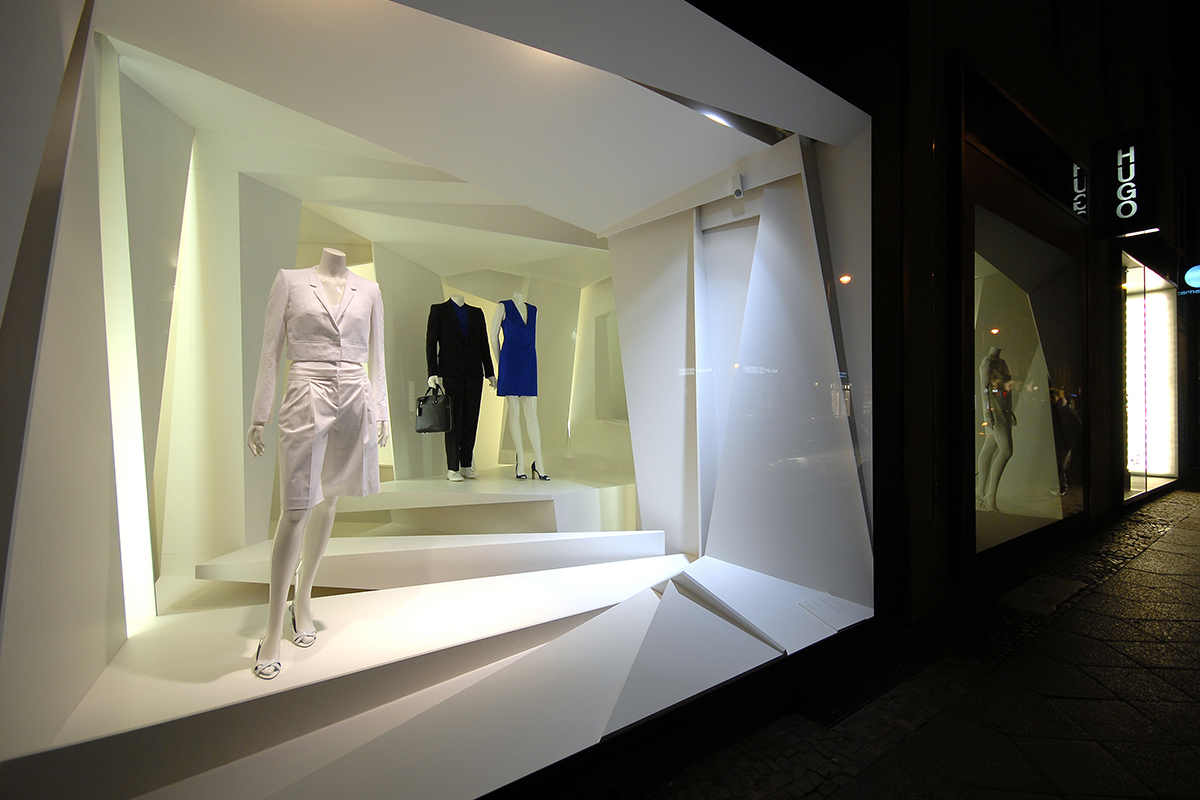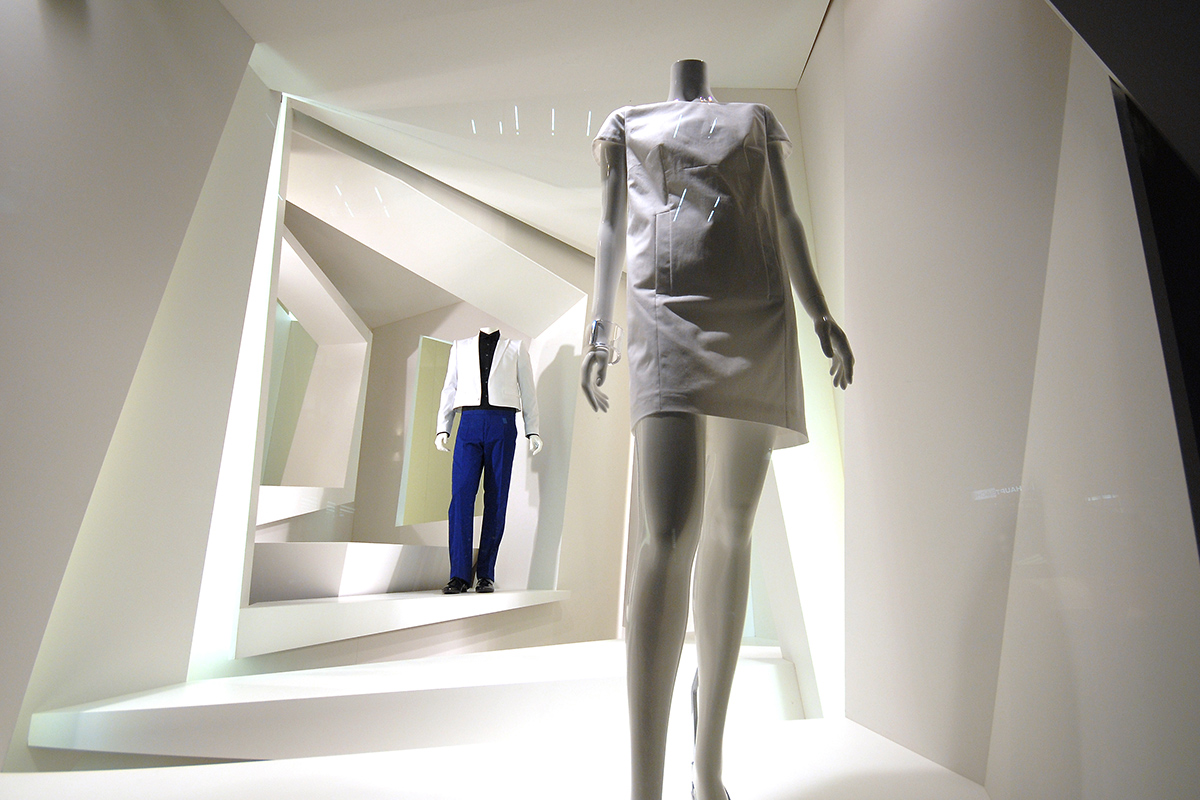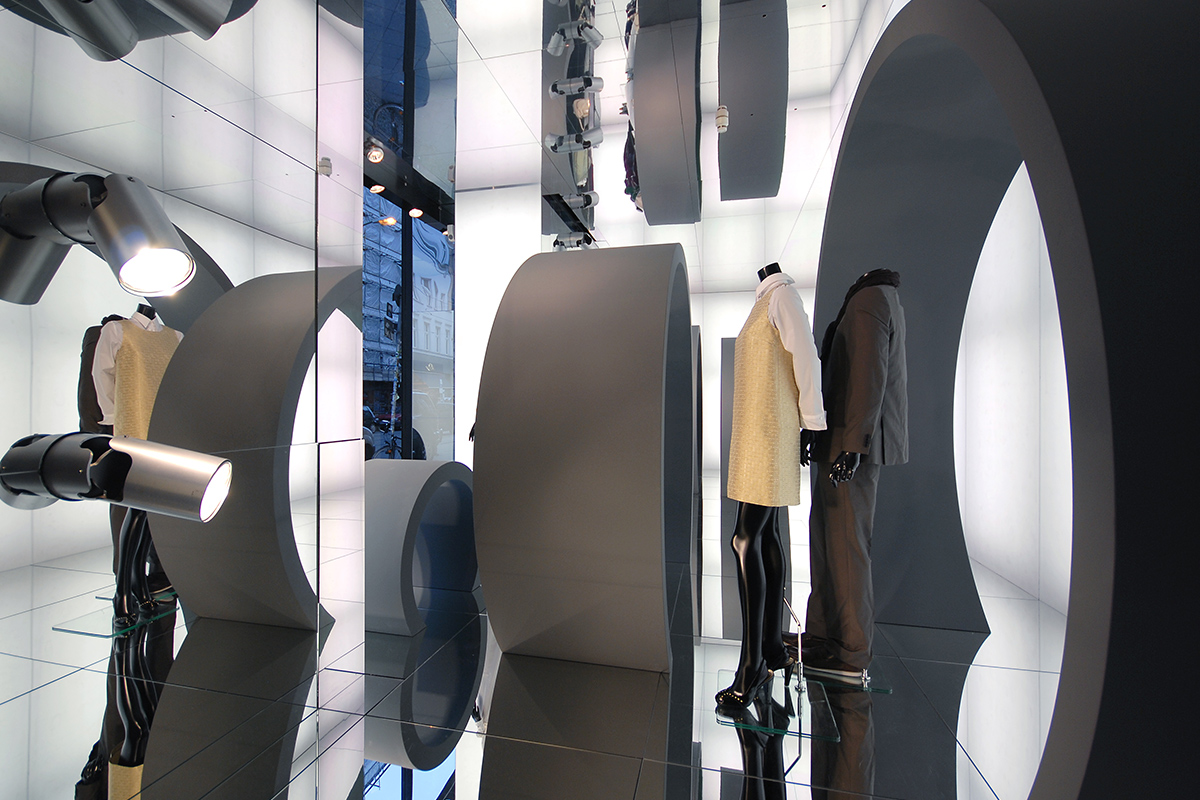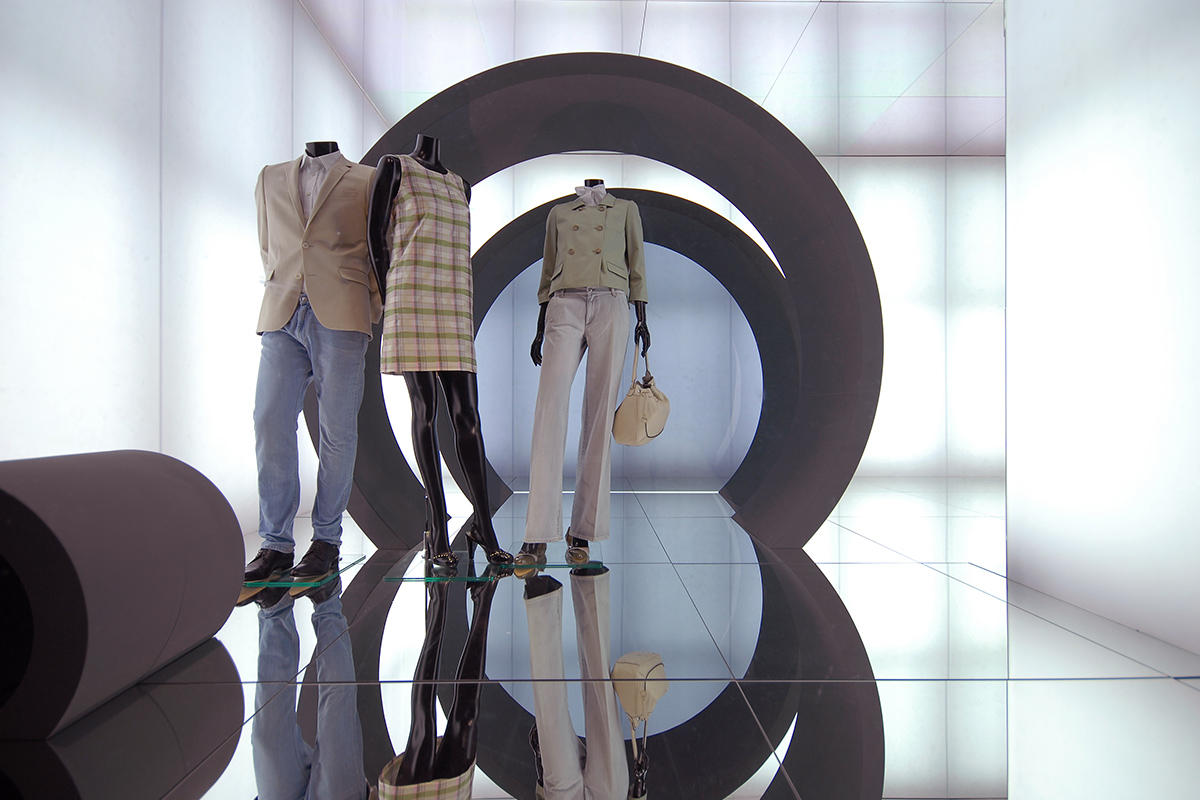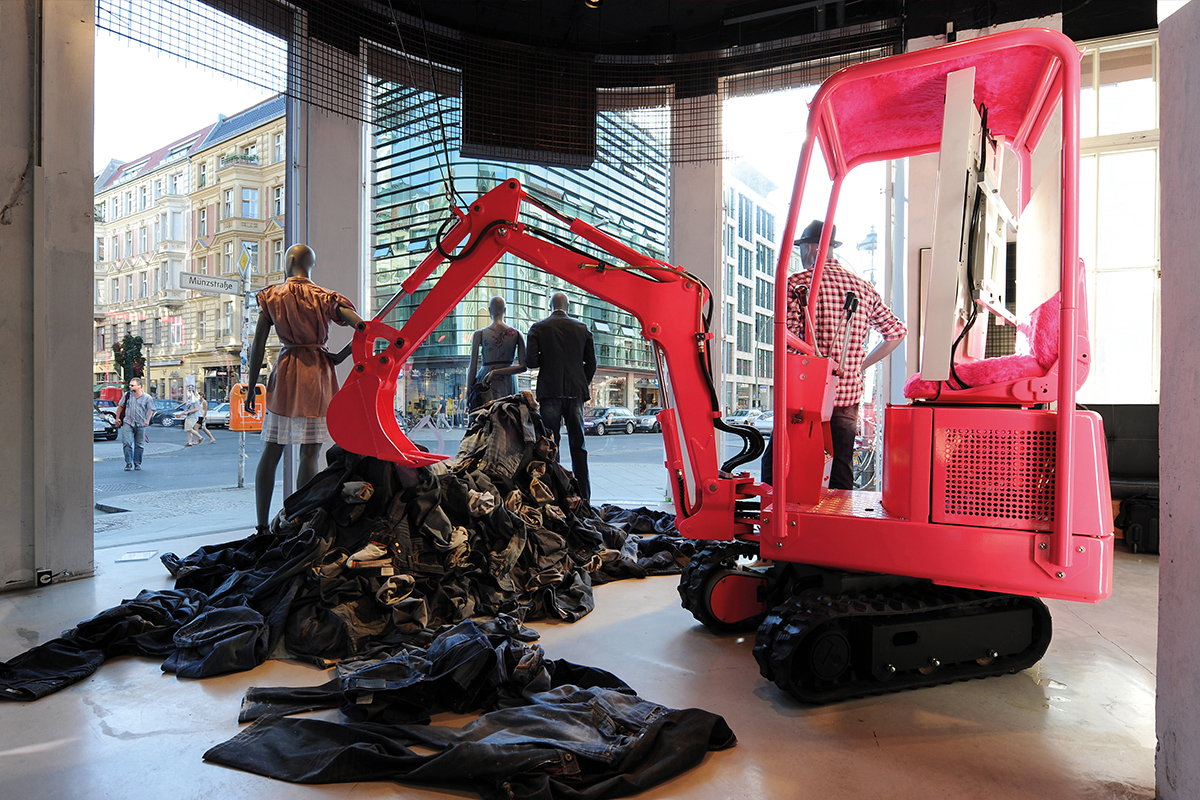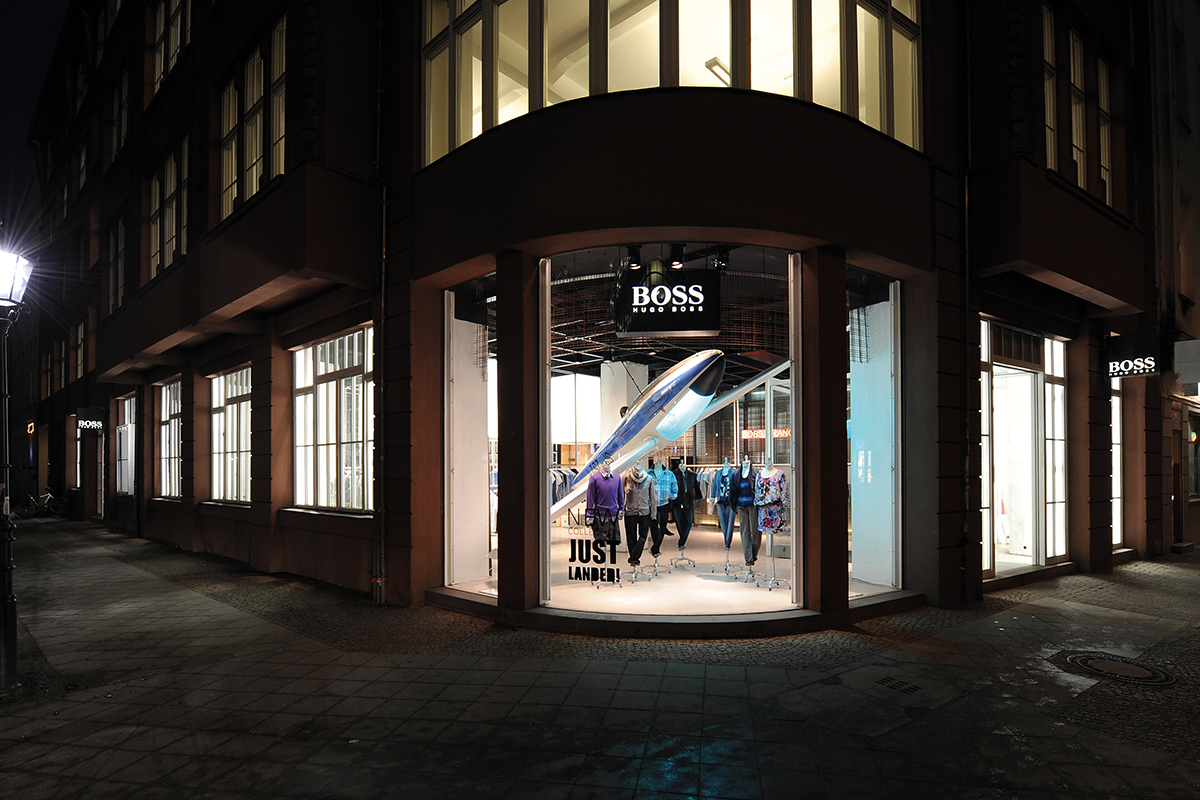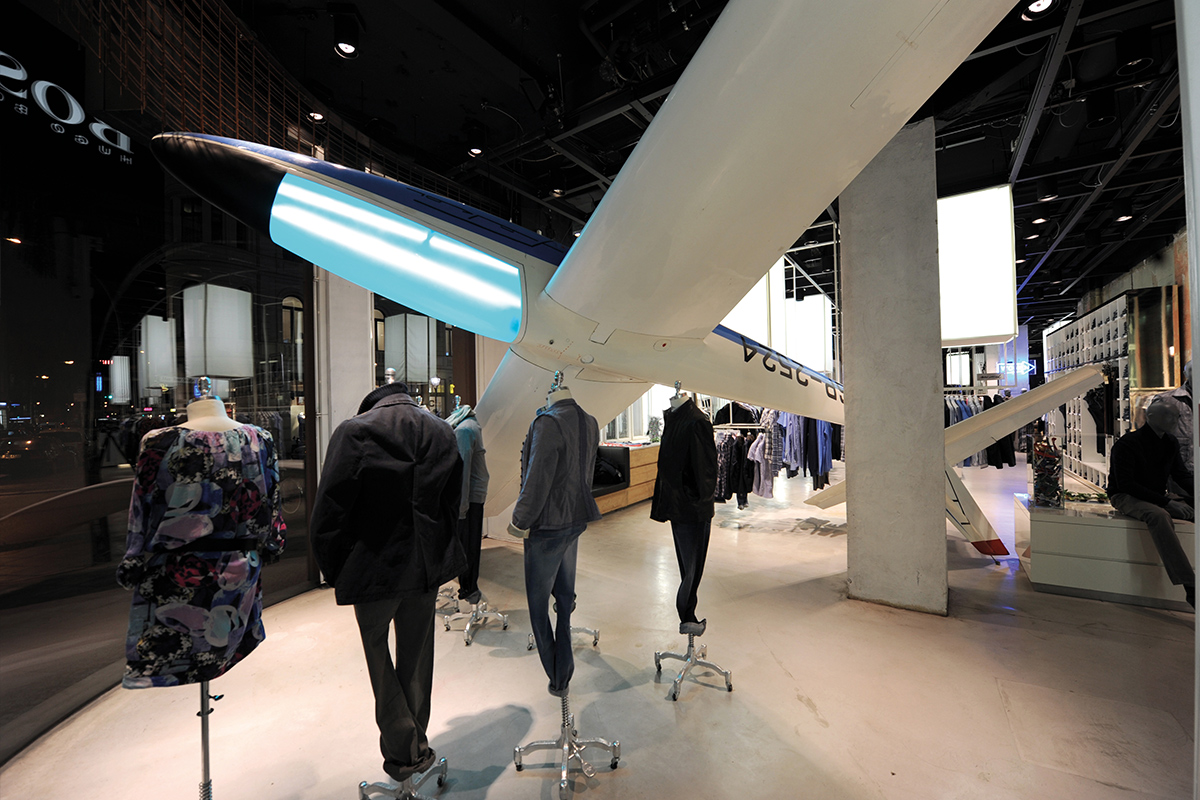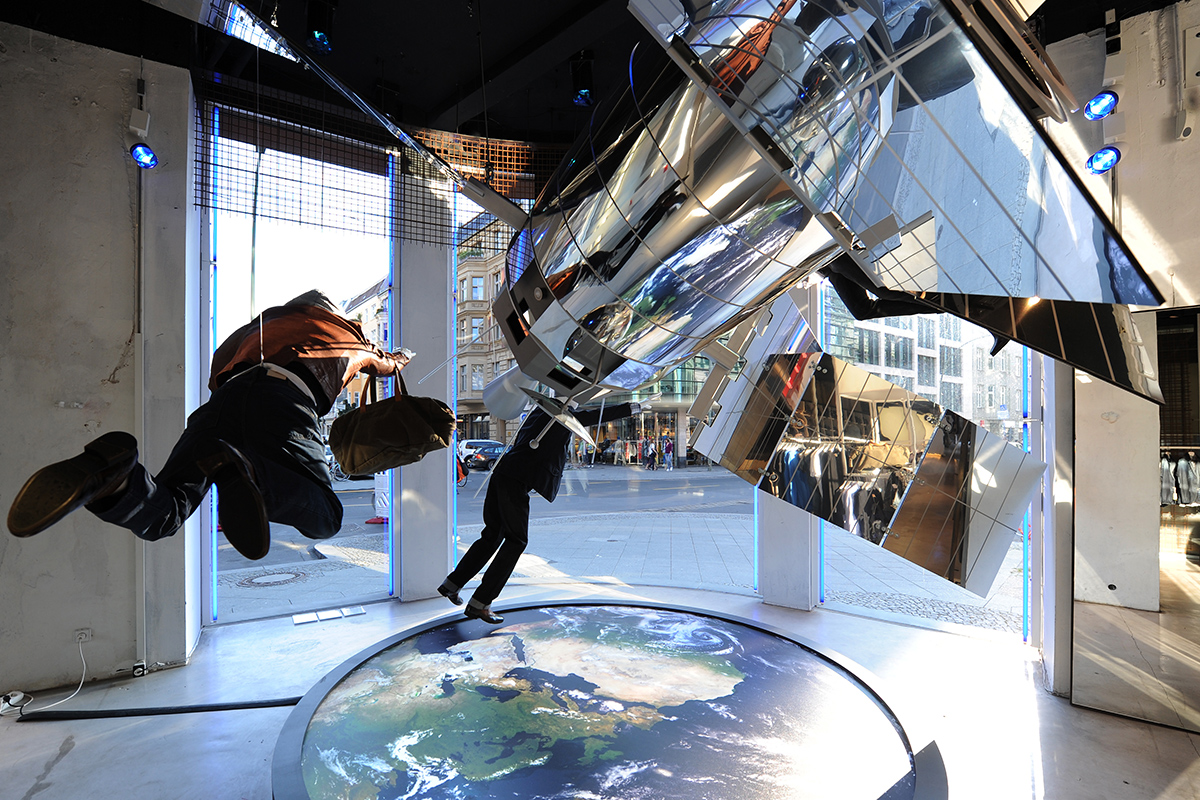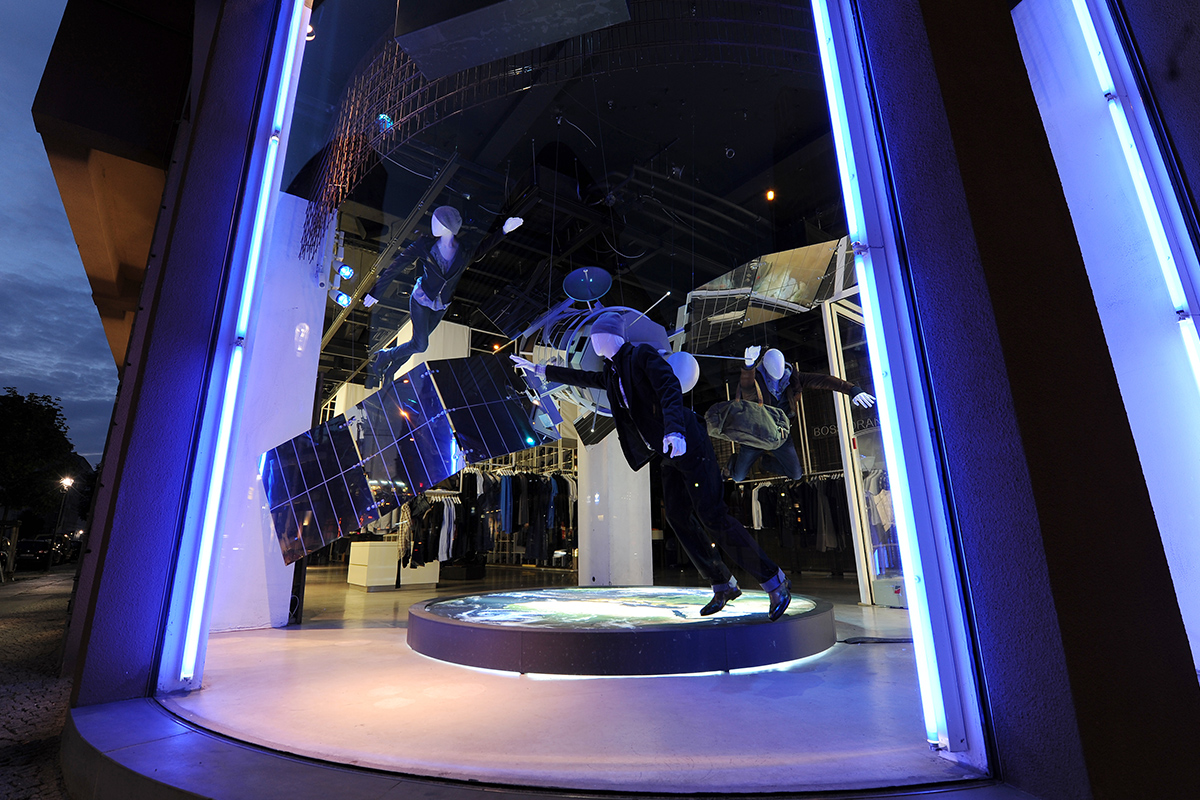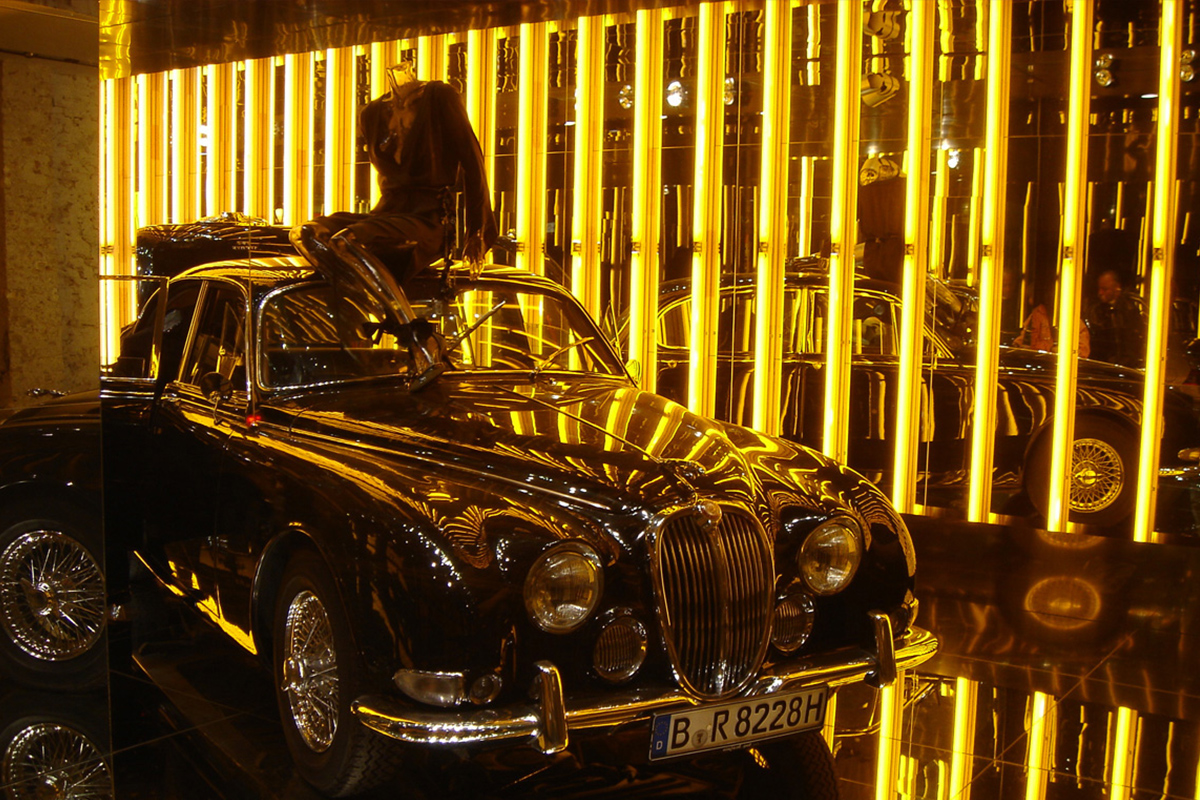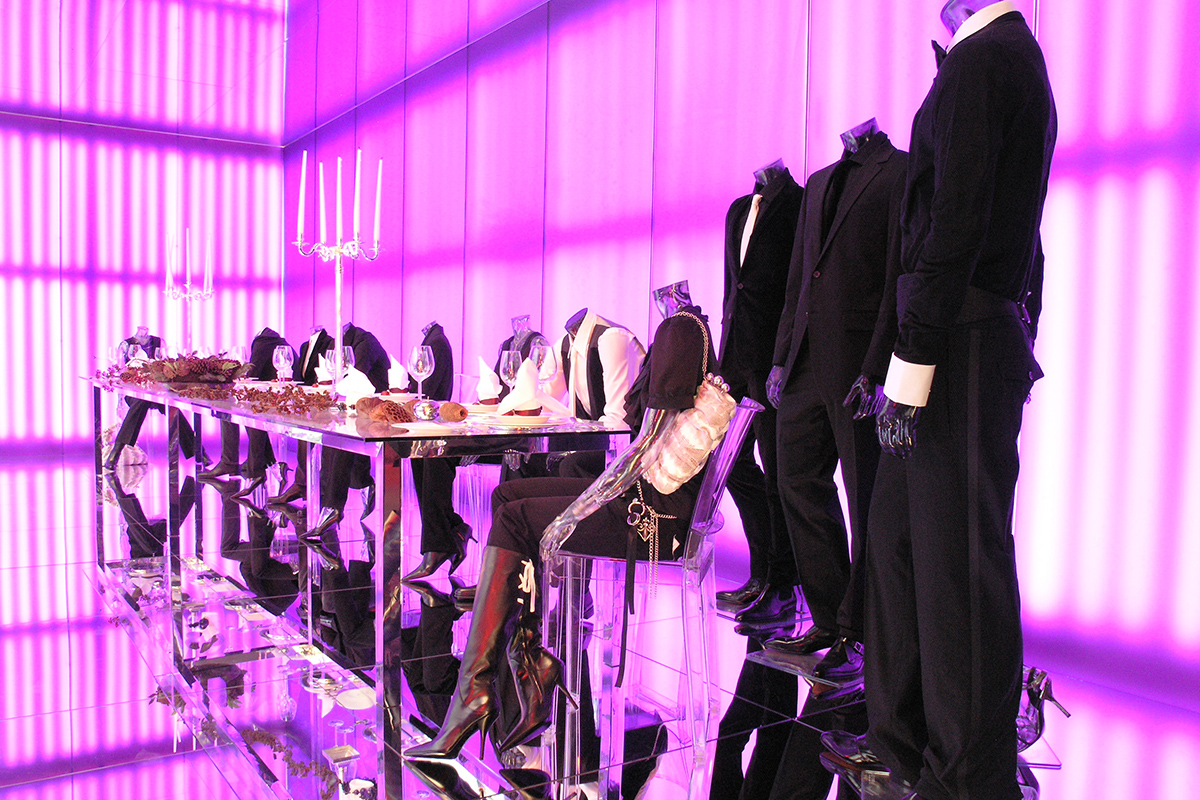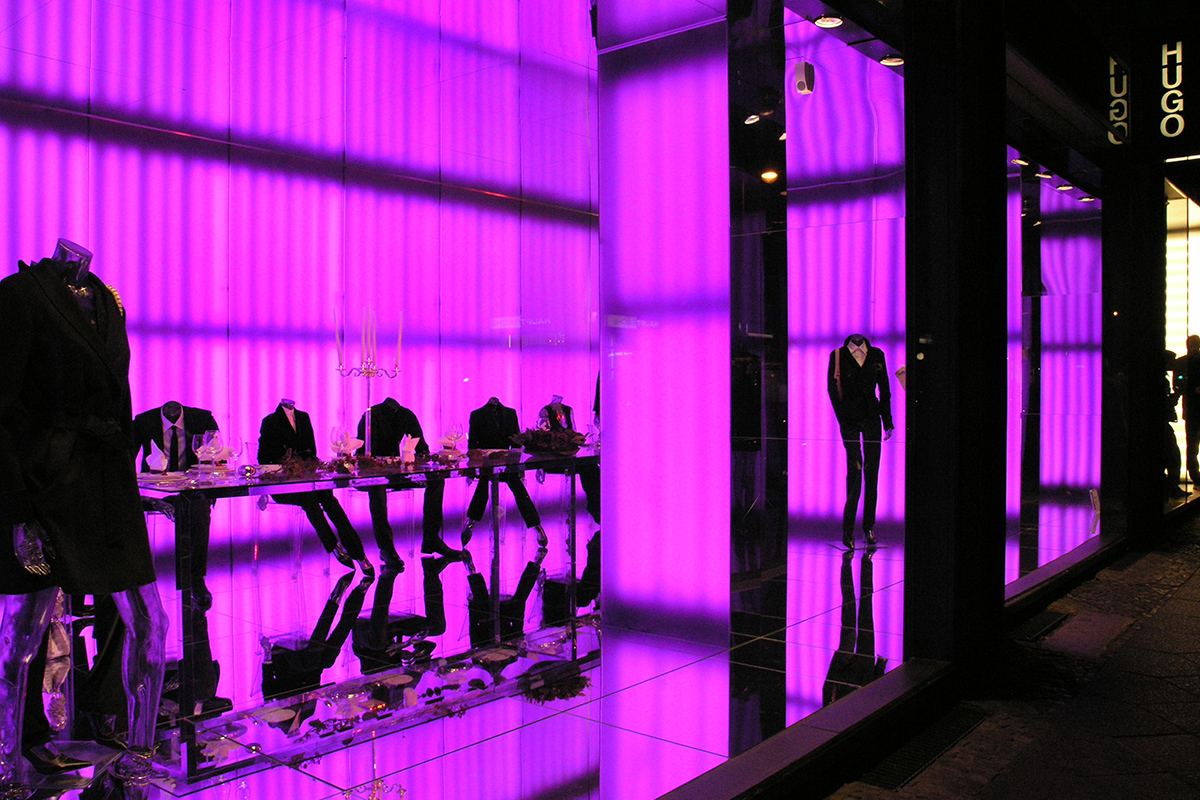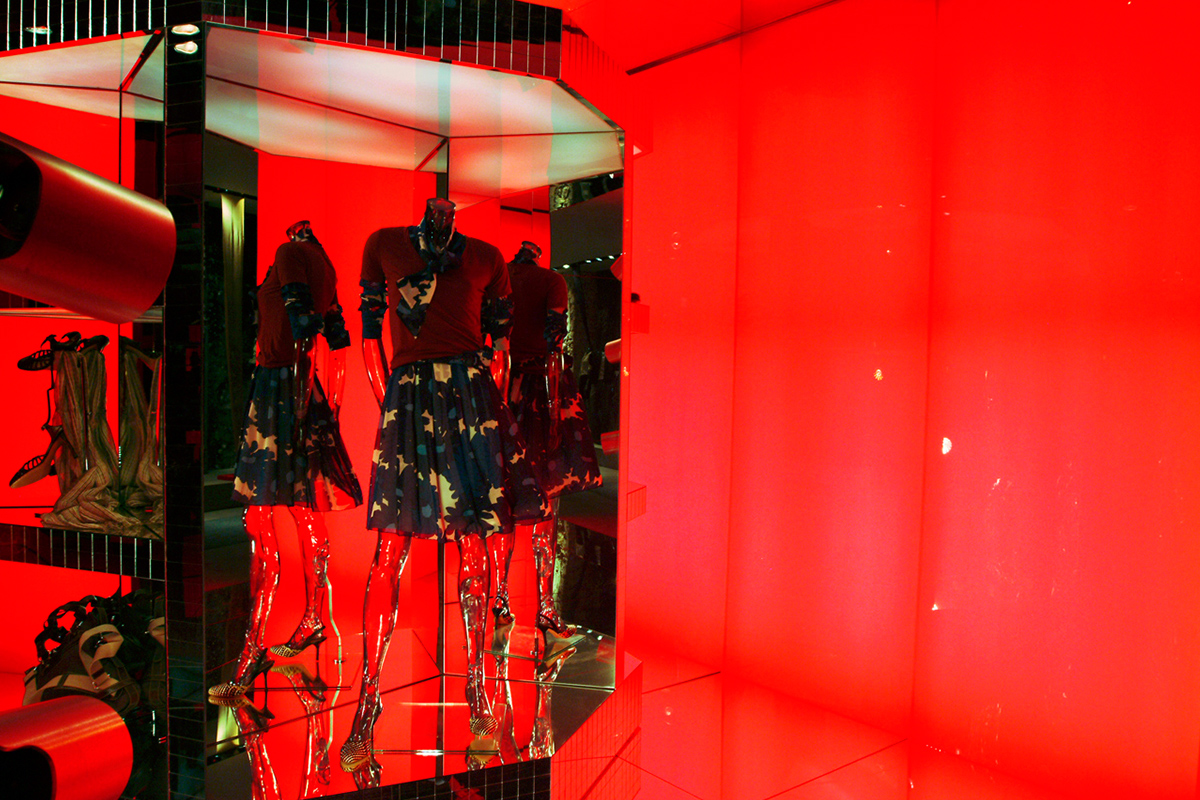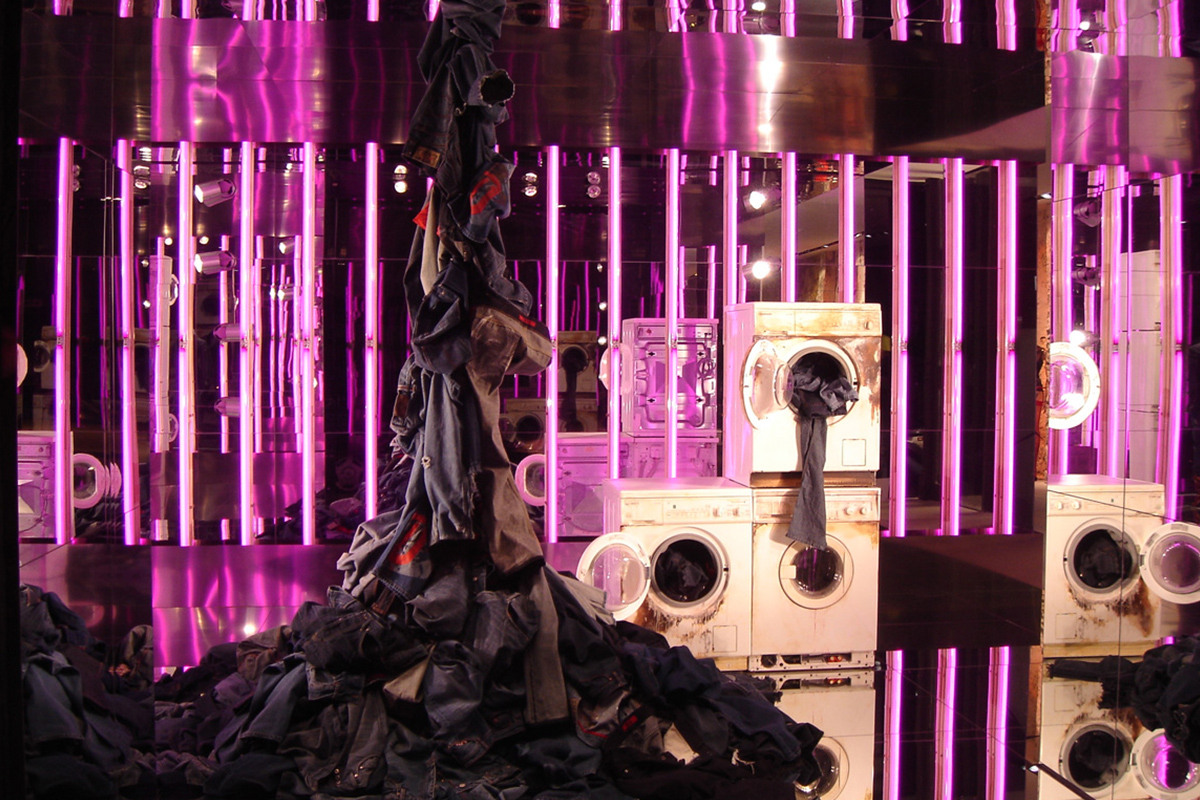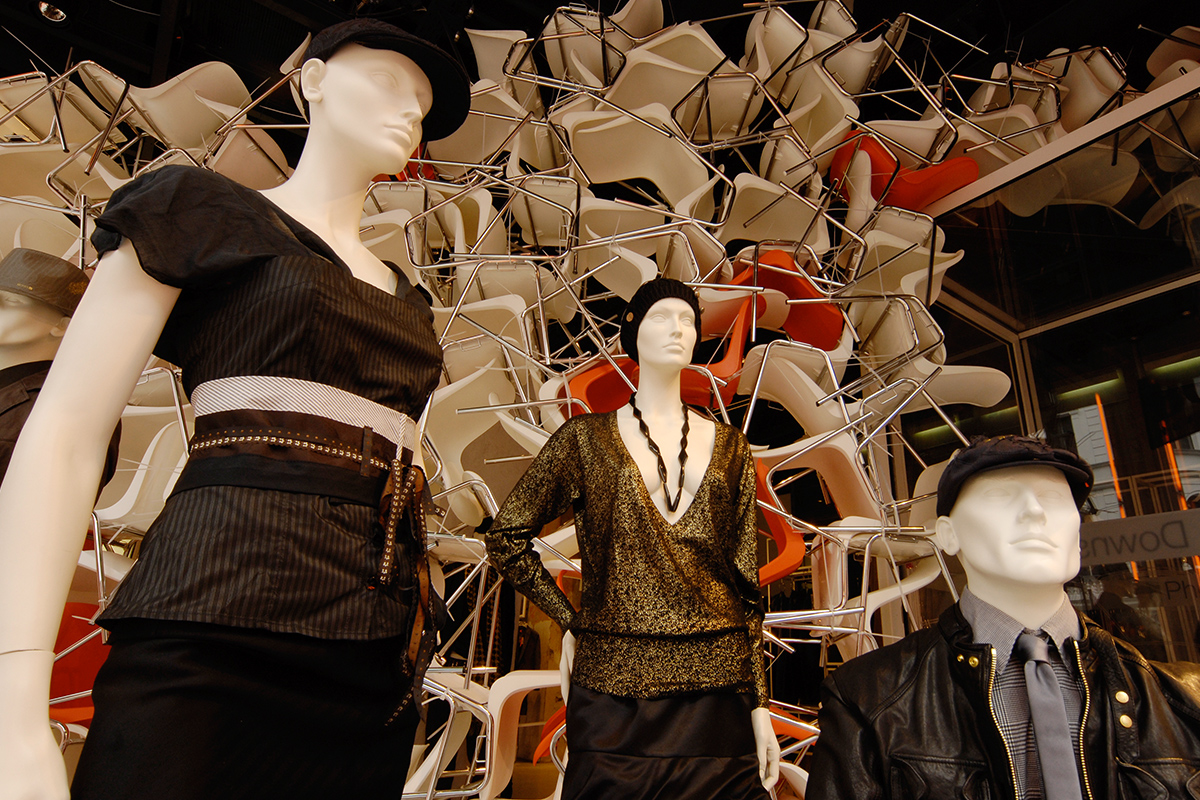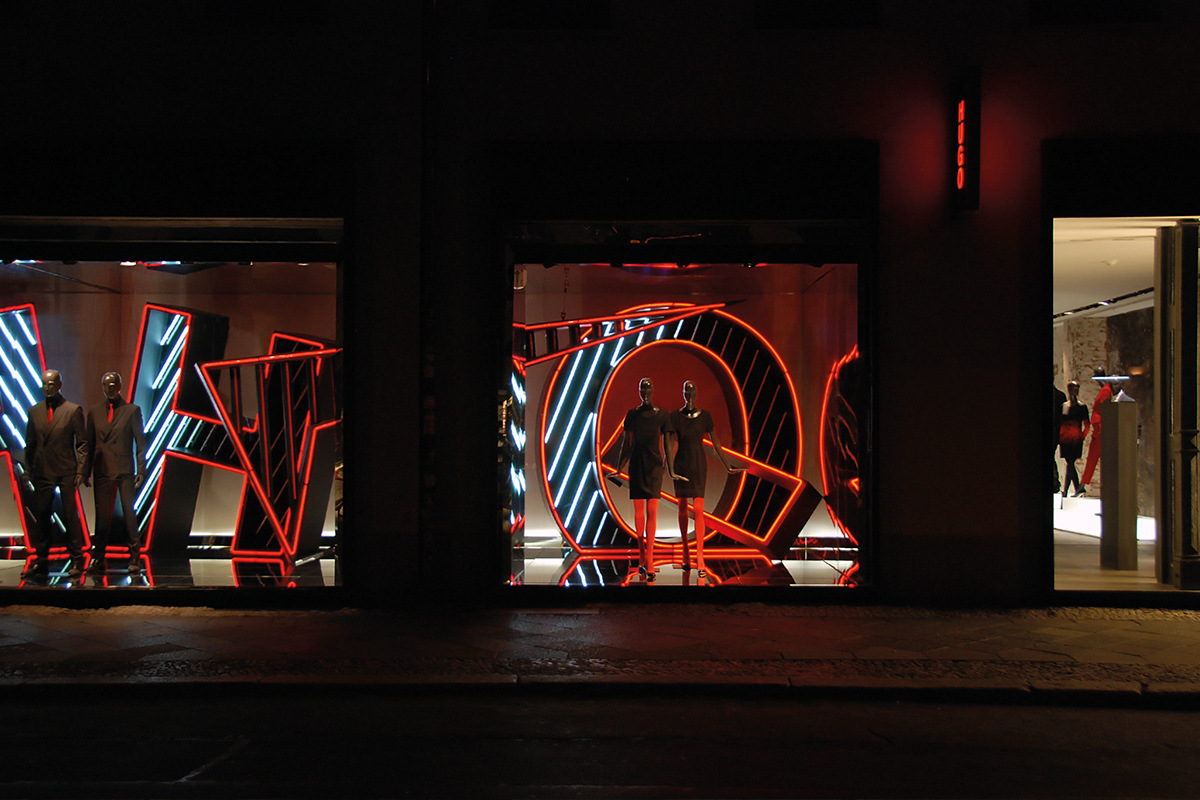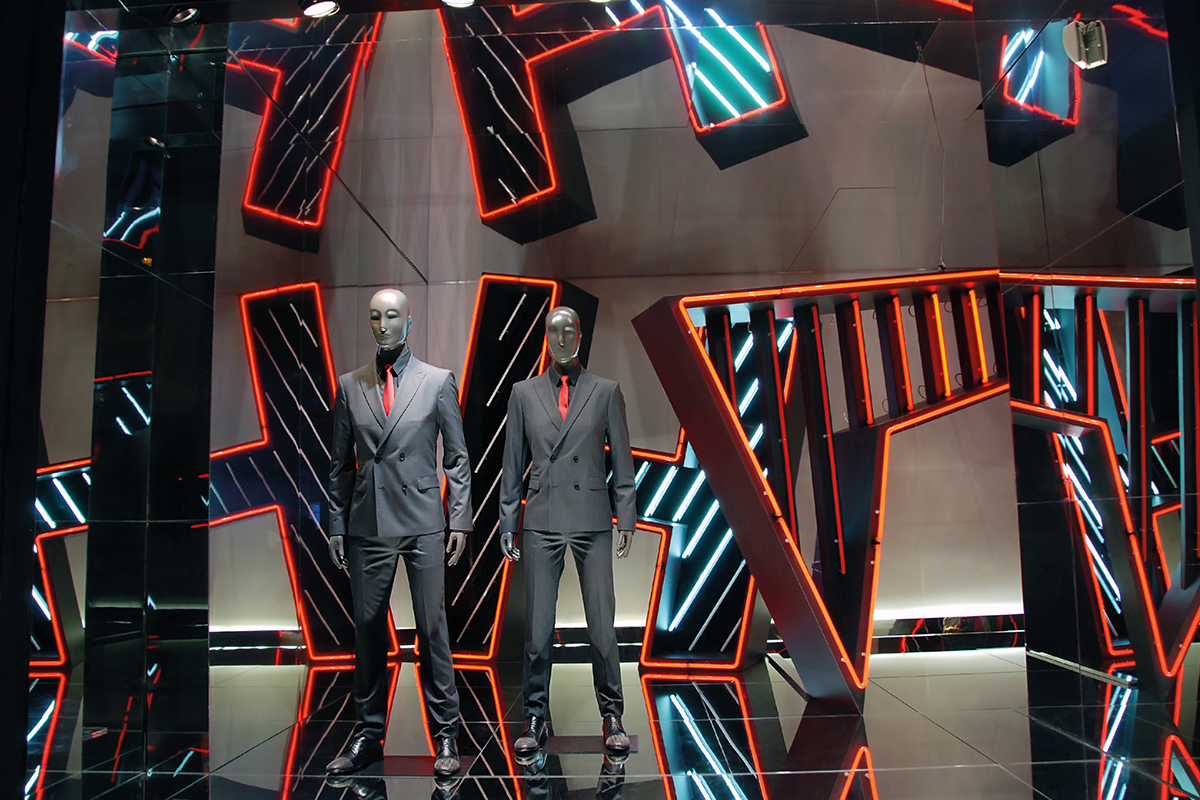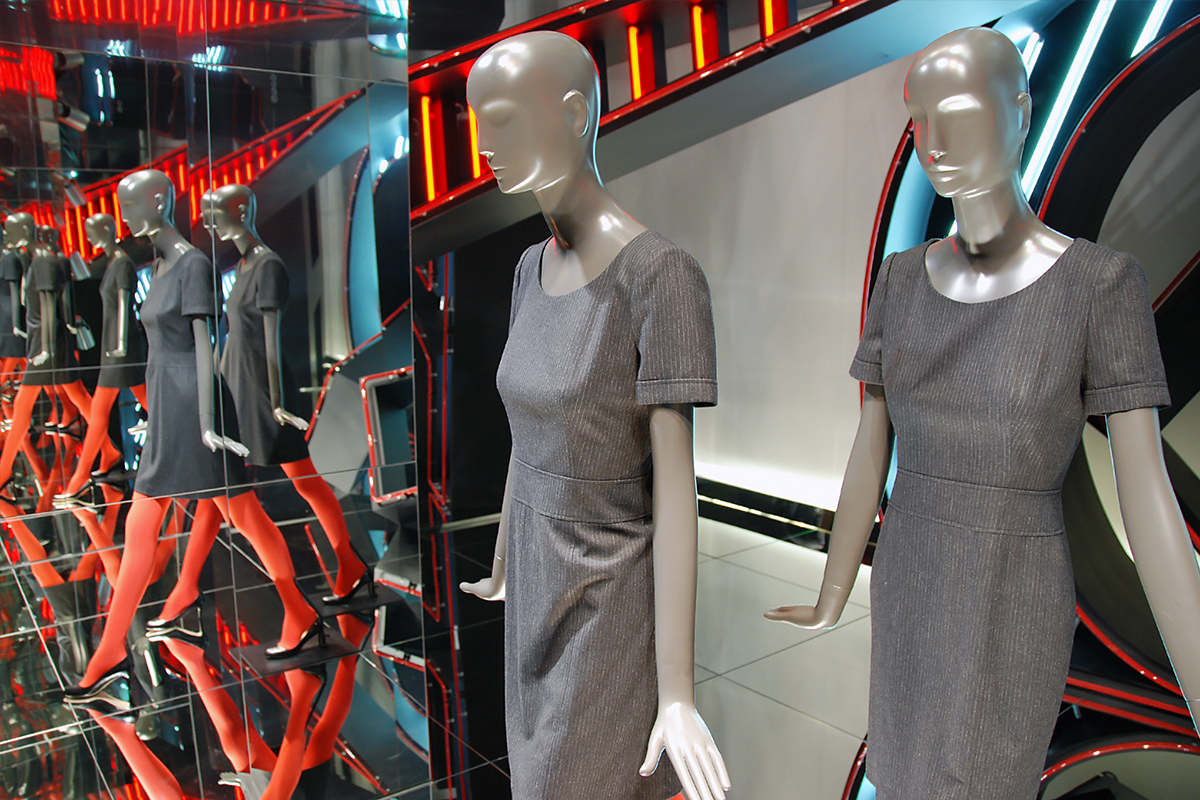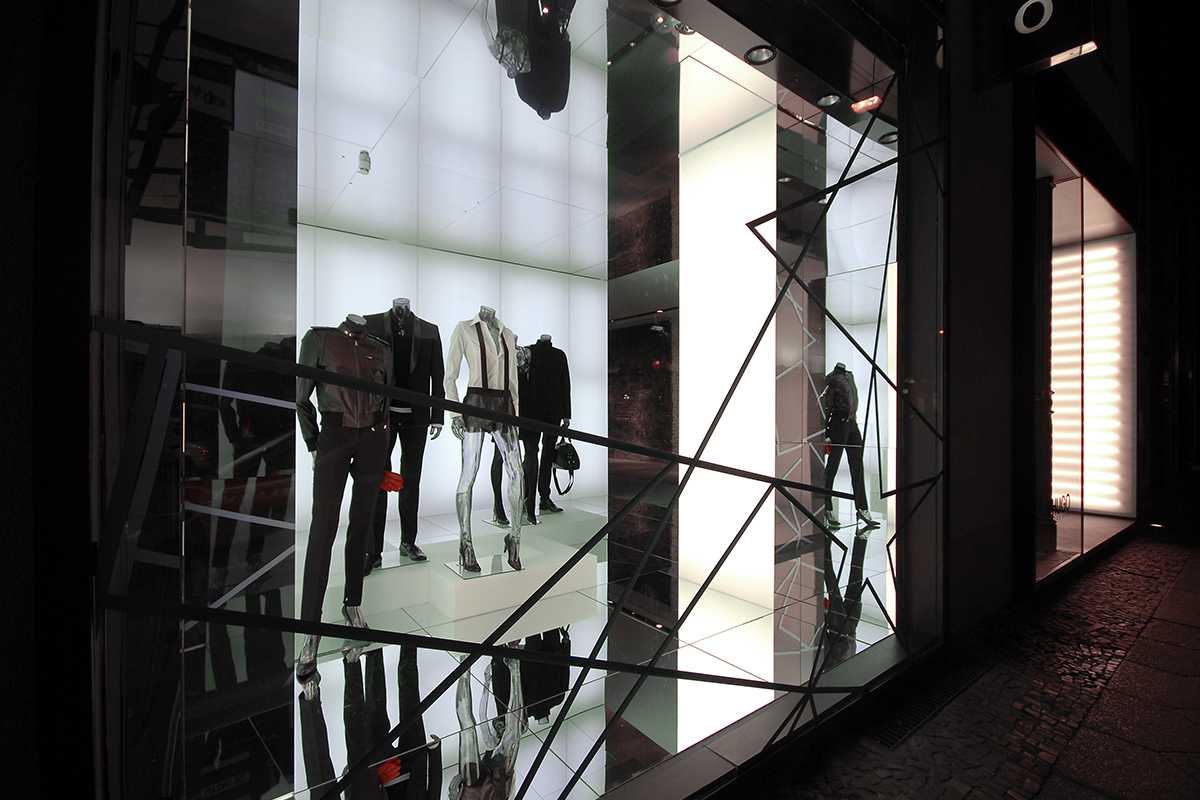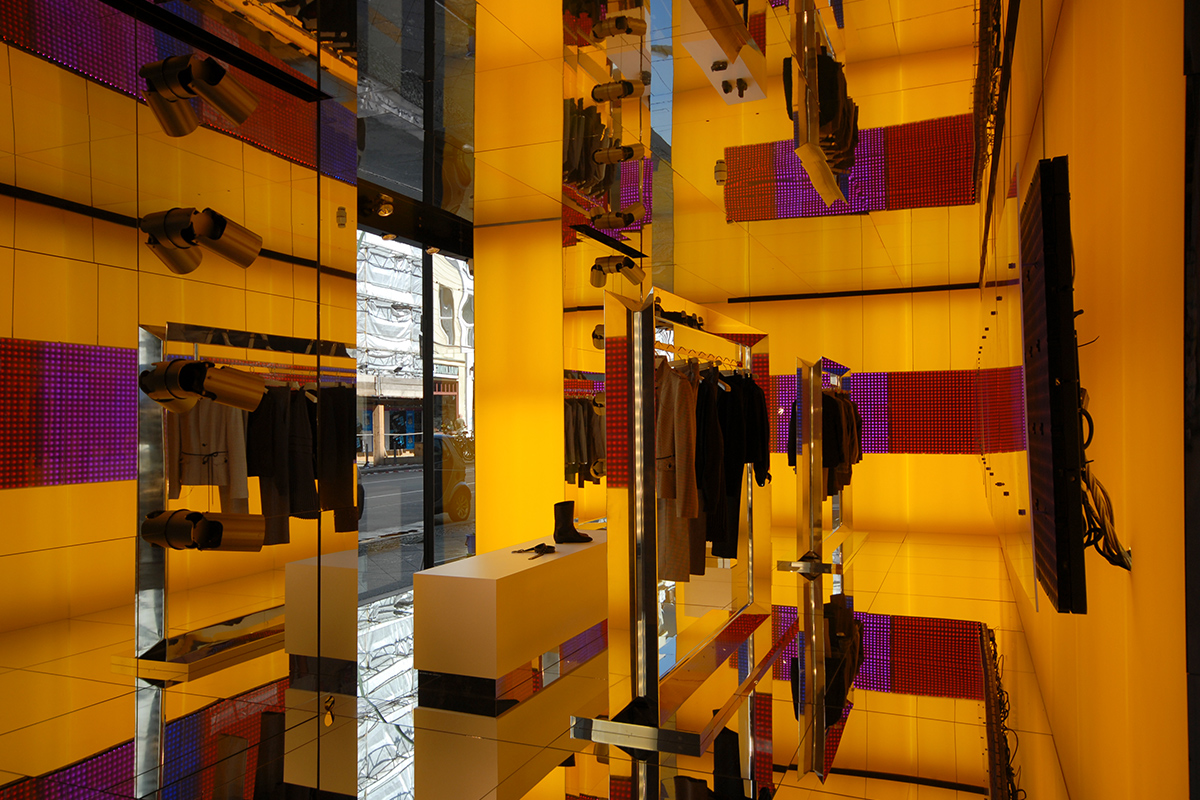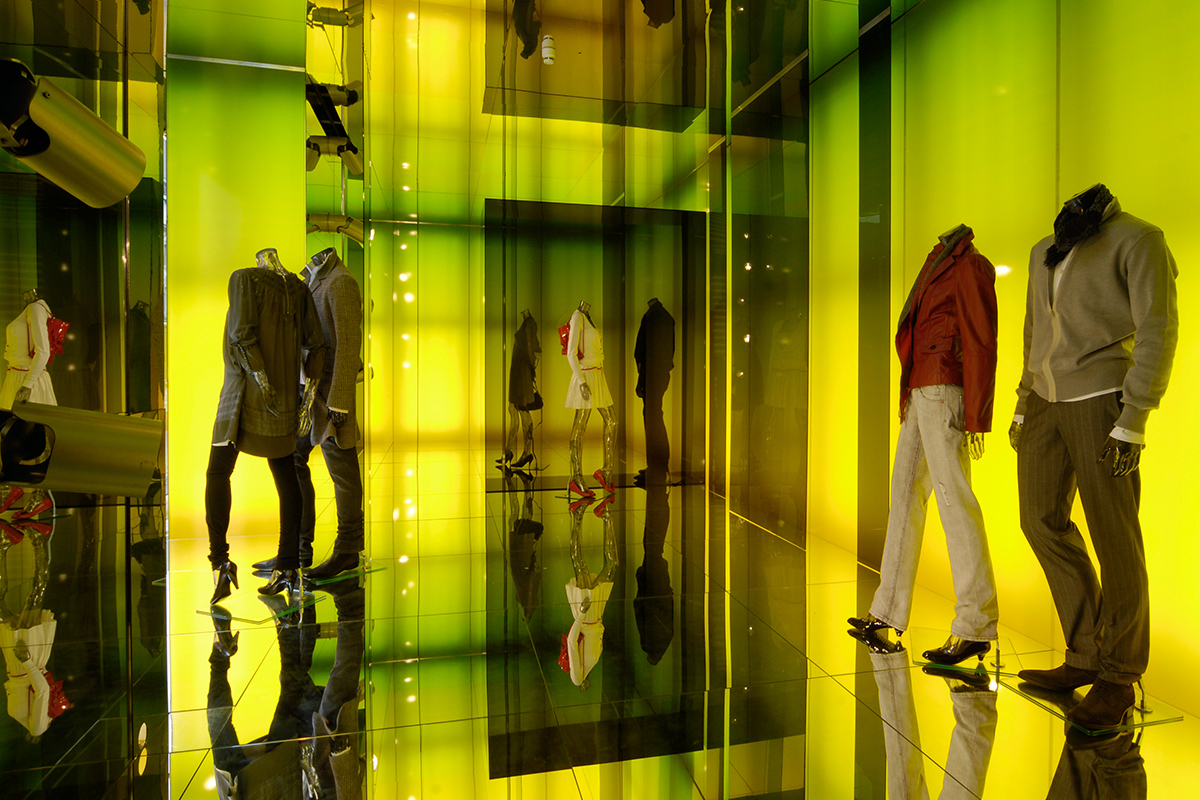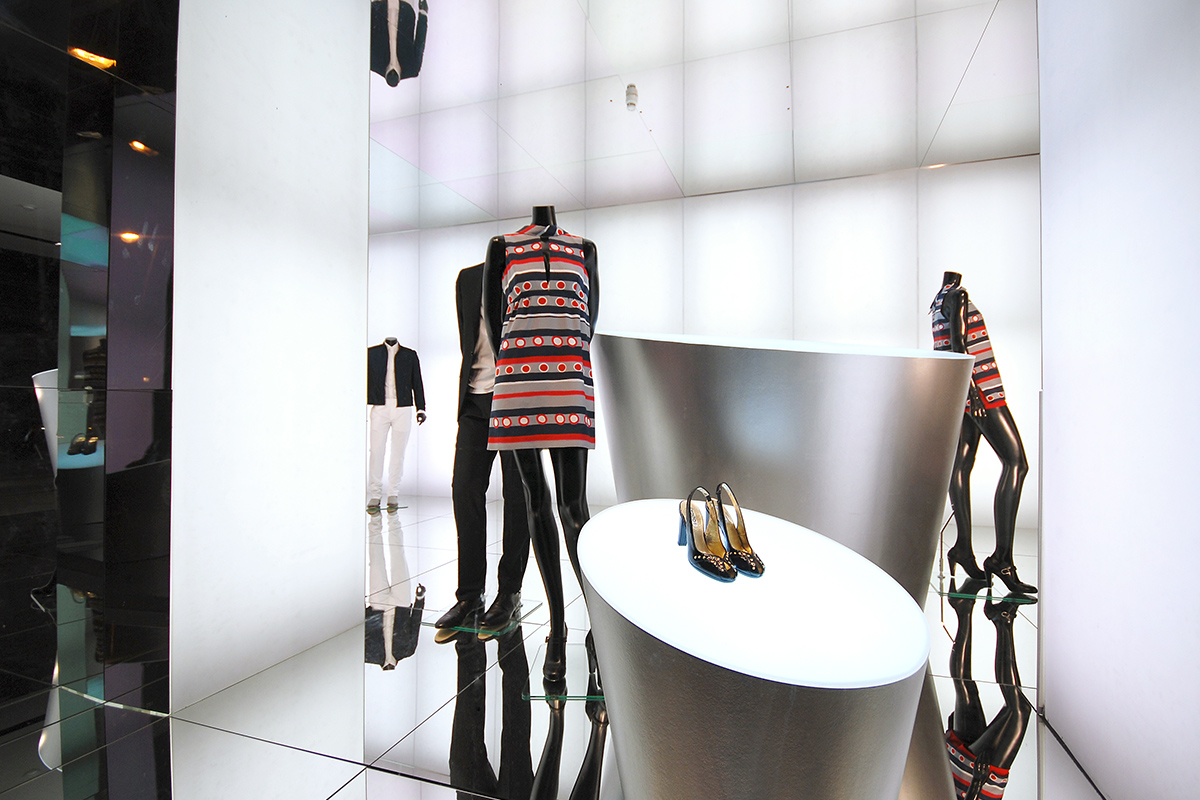 Hugo Boss – Shop Window Berlin
Diggers, satellites and aeroplanes – what's next? Our collaboration with retailer Hugo Boss began in 2006, at that time exclusively for their store in Berlin Mitte. Realizing ambitious shop window displays within a limited space was always a particularly enjoyable challenge when working with the designers at Boss.
As an example we used a light installation which was triggered by sound, something that pushed the boundaries of shop window design and created an unusual total work of art which drew the attention of passers-by on Rosenthaler Straße. The musical beat which filtered up from the basement into the street was used to regulate the elaborate fluorescent lamp installation in the shop window. Technically it was not a very easy task but it did attract some attention in the media.
Client: Hugo Boss
Our role: Development, design and construction of the shop window display. Component production and light control
Location: Hugo Boss Stores, Berlin
Meanwhile kubix is now responsible for the shop windows in Hugo Boss Stores all over Germany and Austria. More Information