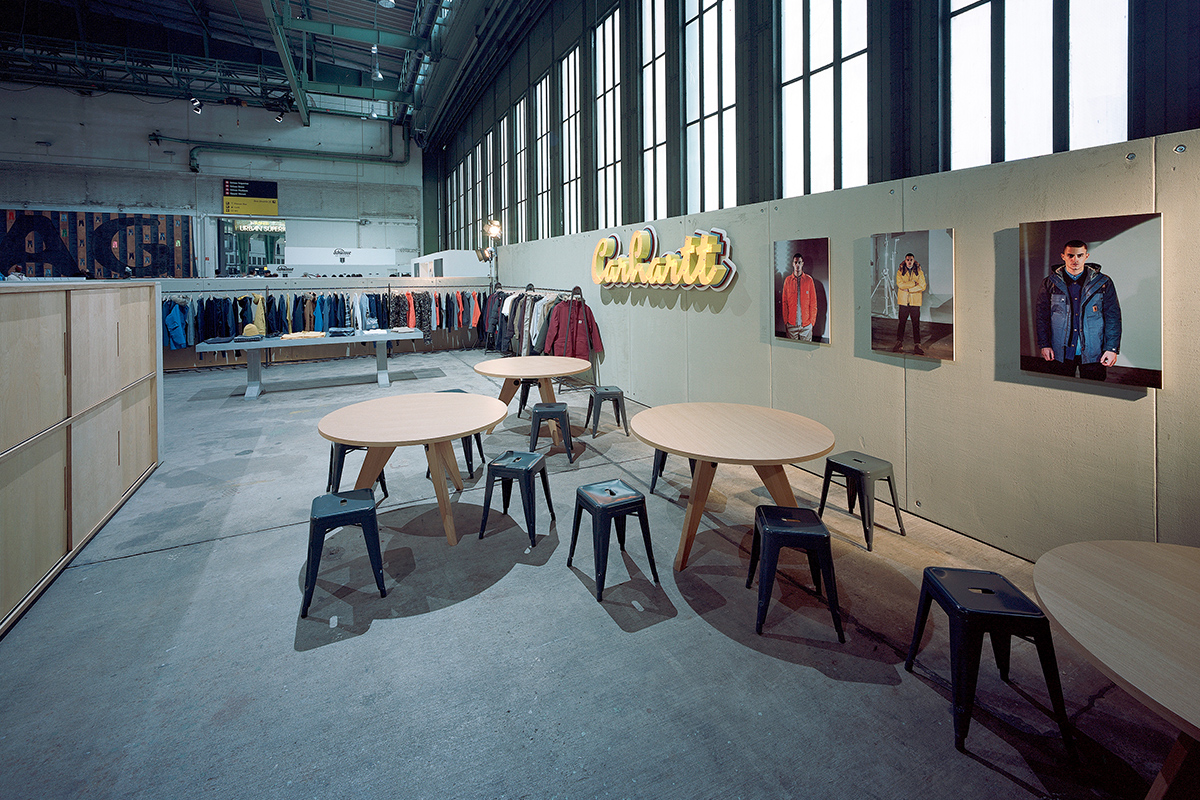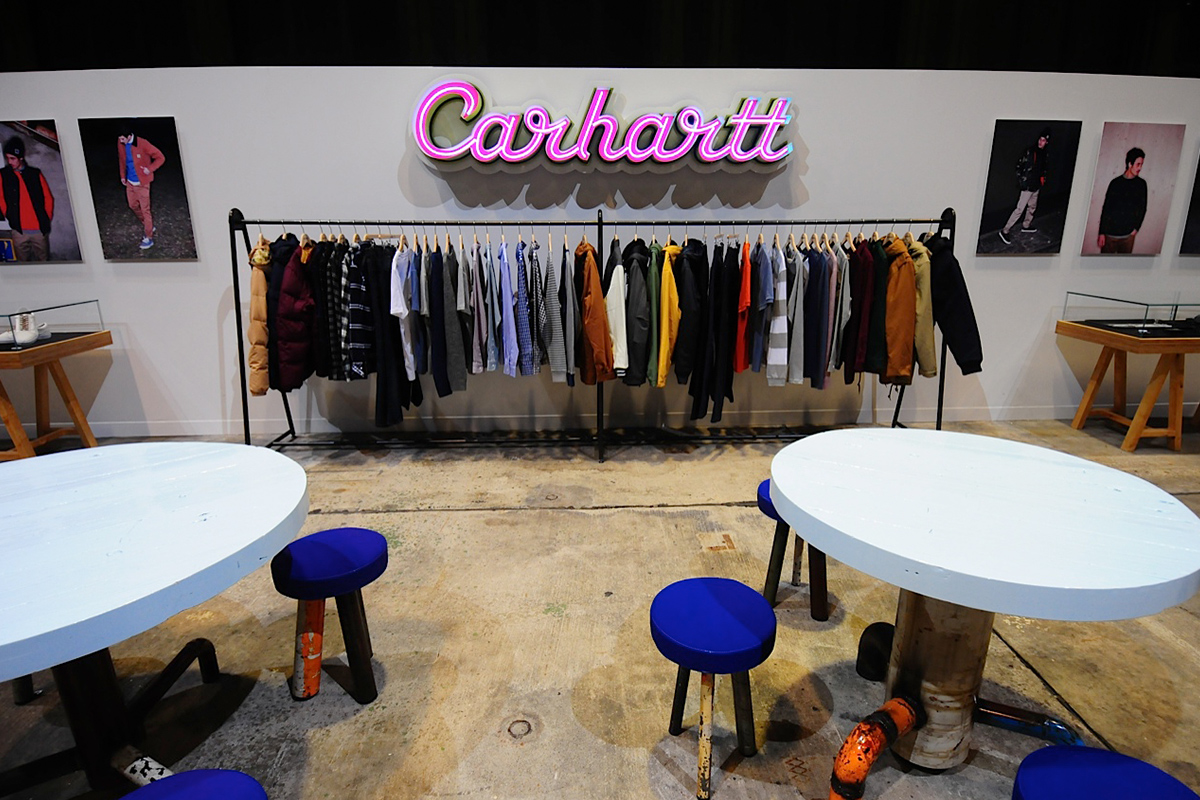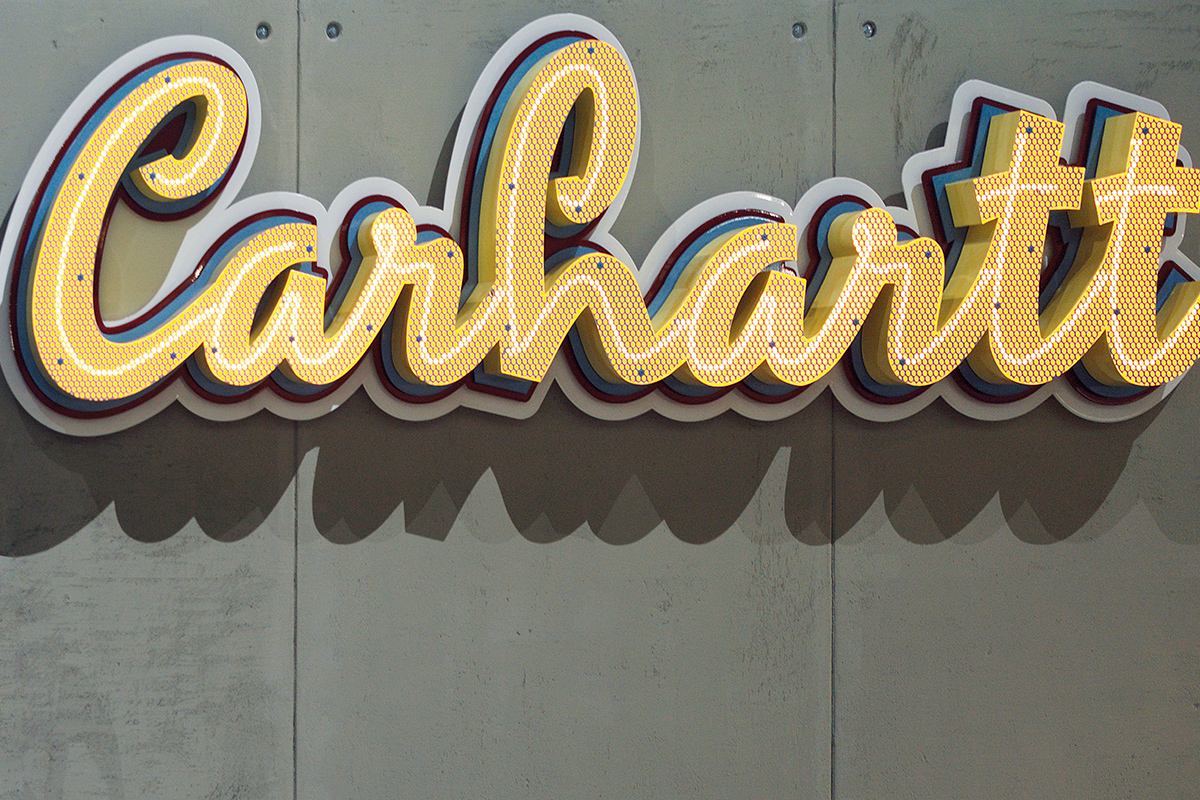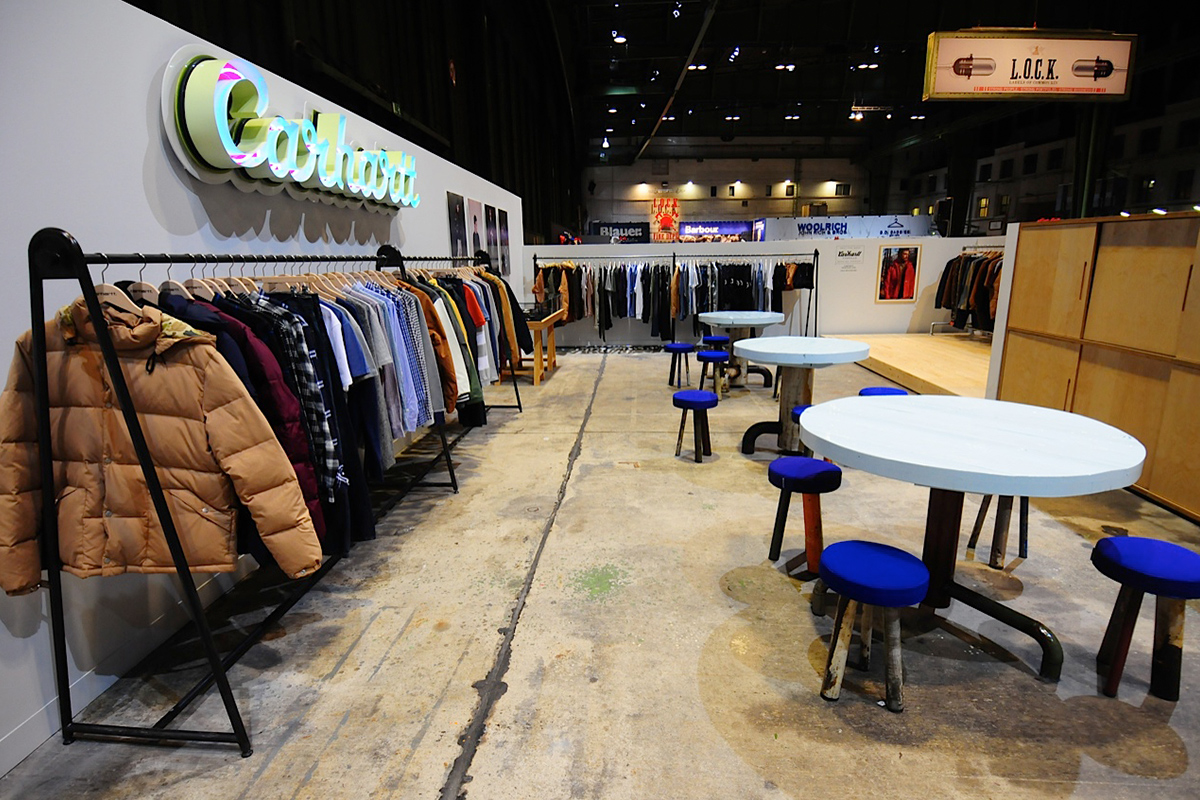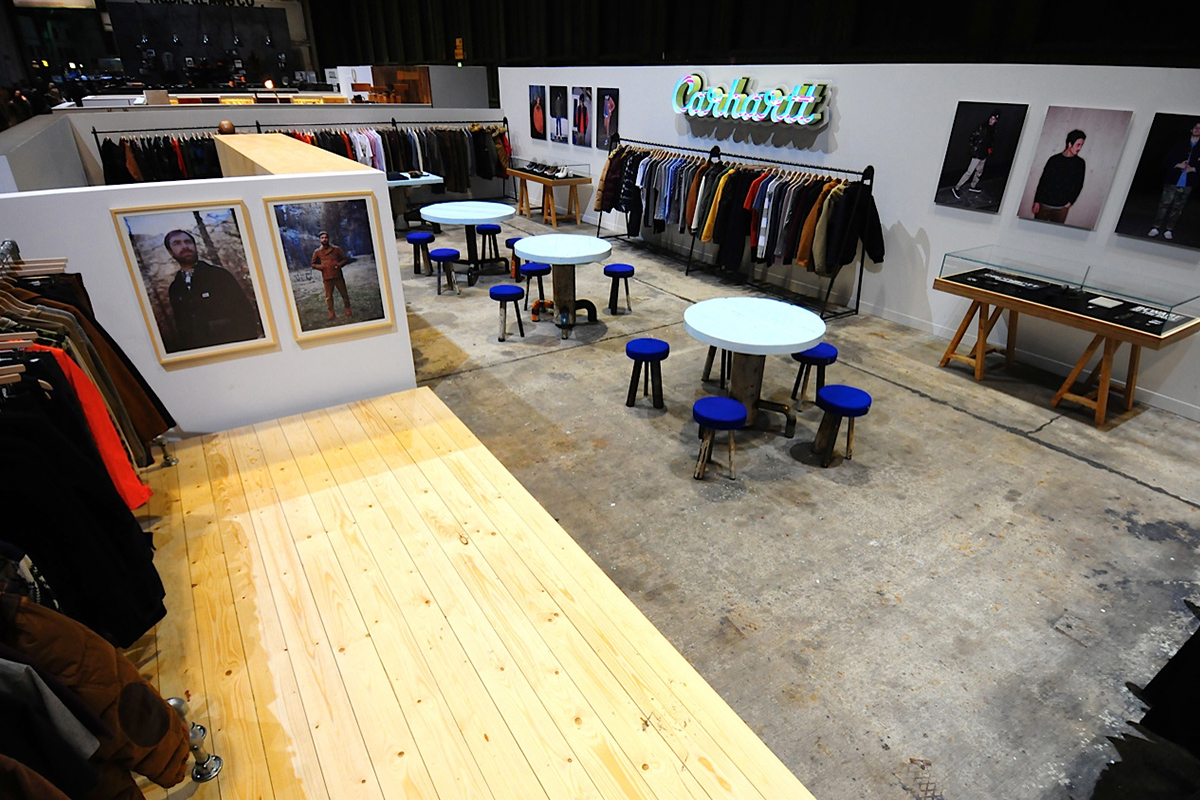 Carhartt / Work in Progress
Still known as a manufacturer of work-wear in the USA, Carhartt's European offshoot is a leading street-wear brand with an unconventional image. Hardly any other company has its logo re-designed as frequently and likes working with young artists as much as Carhartt does.

The unpretentious sense of laid-back cool is well received and is also reflected in the design of its presentation and display areas. "Everything Work-in-Progress" – we like it.
Client: Carhartt/ Work in Progress
Our role: Detail design, construction information and construction of the trade-fair stand
Location: Former Tempelhof Airport, Berlin