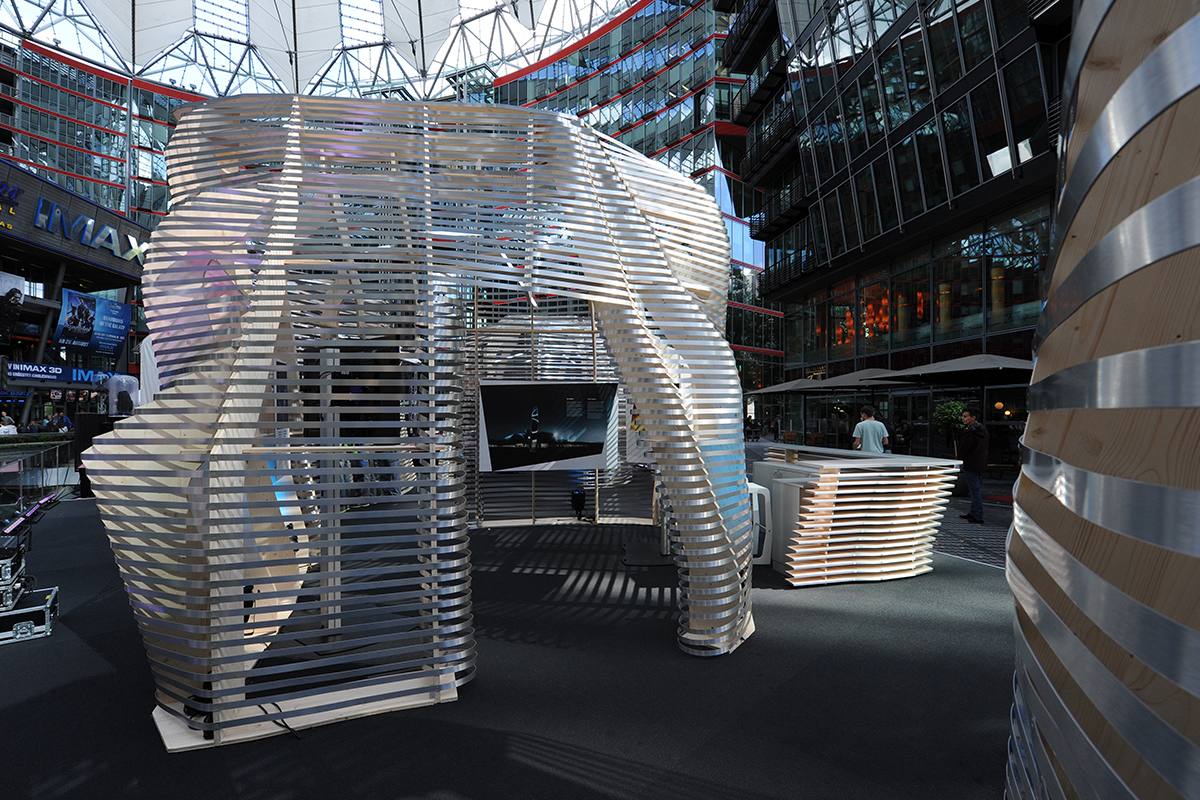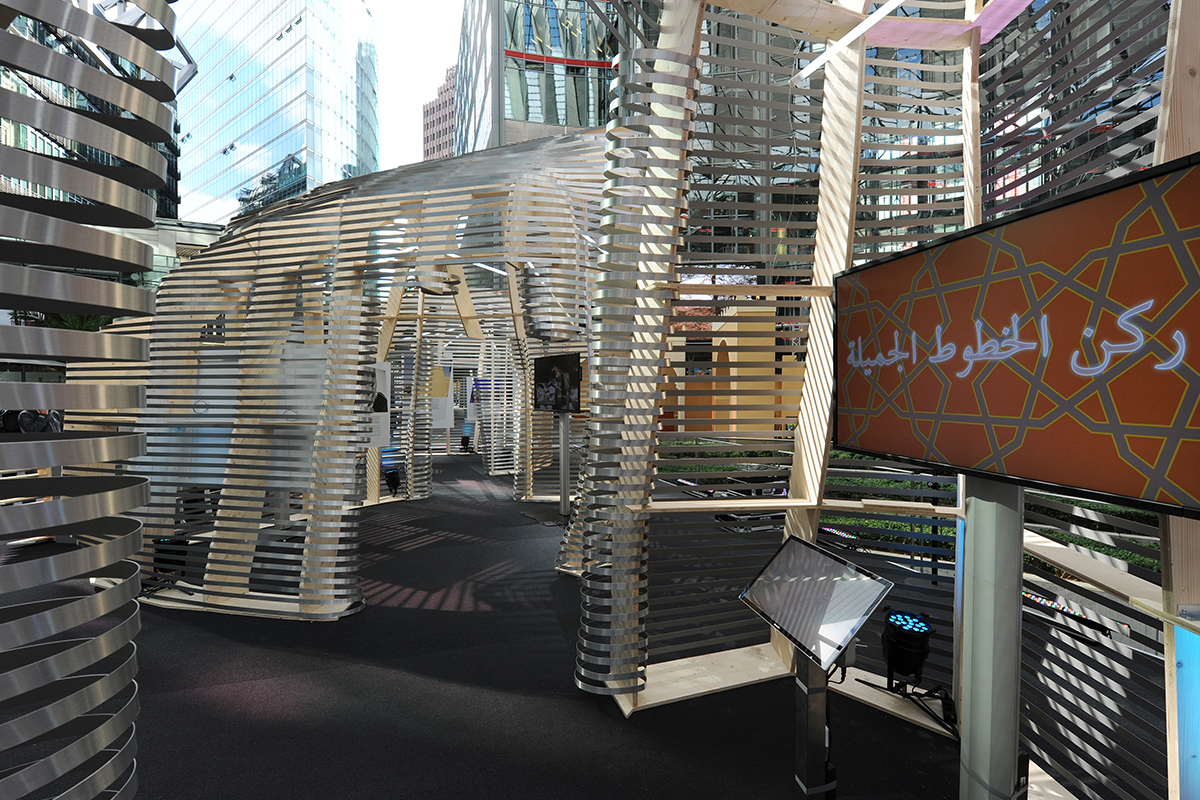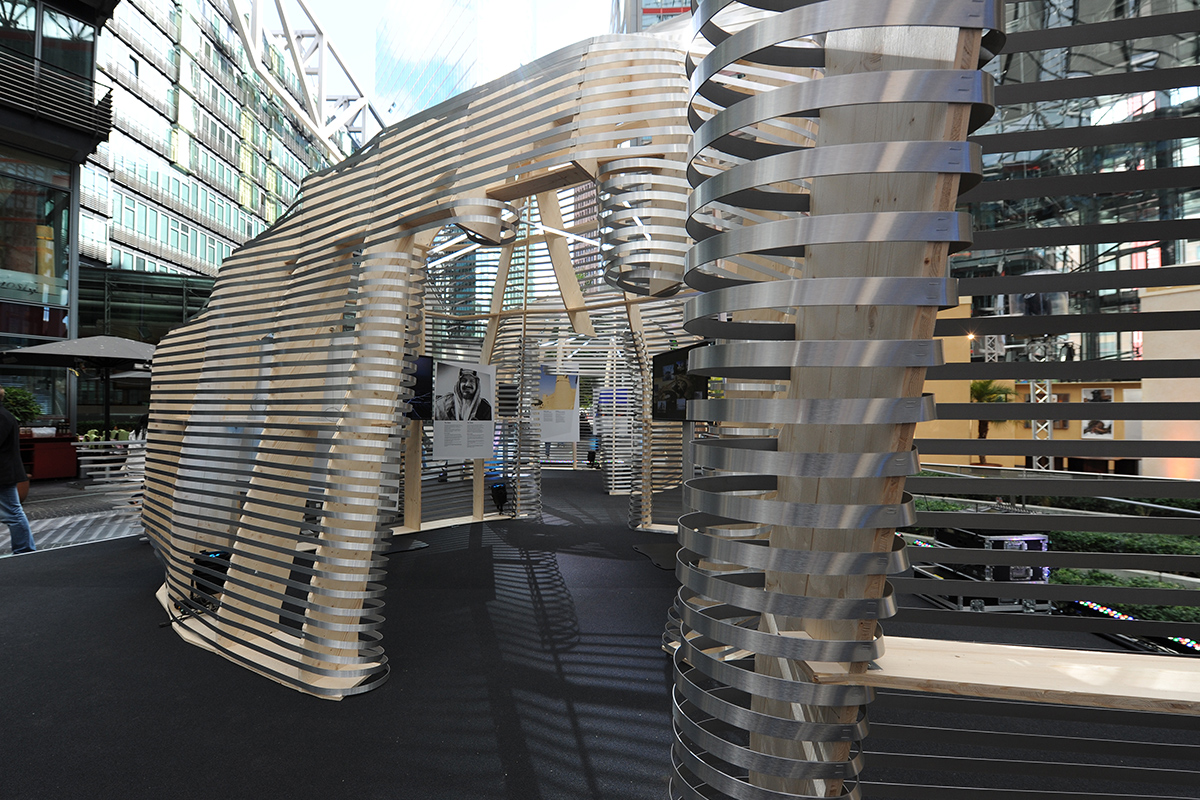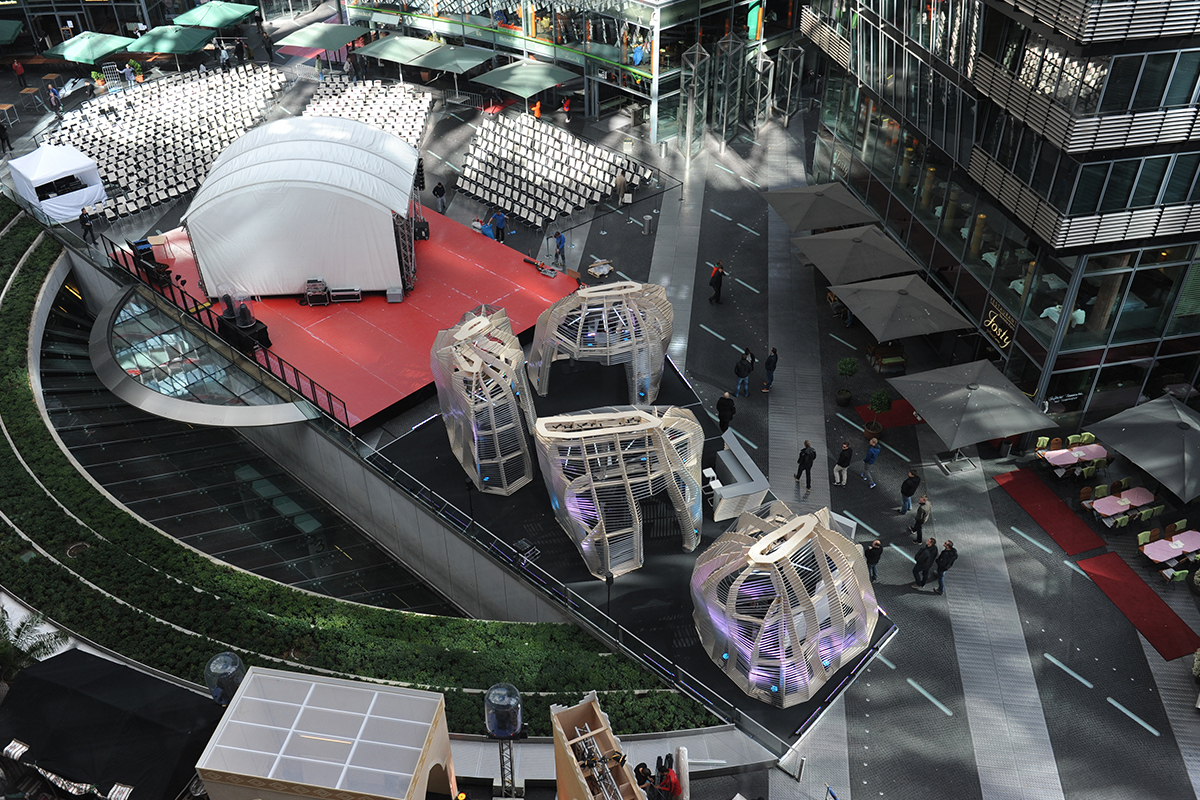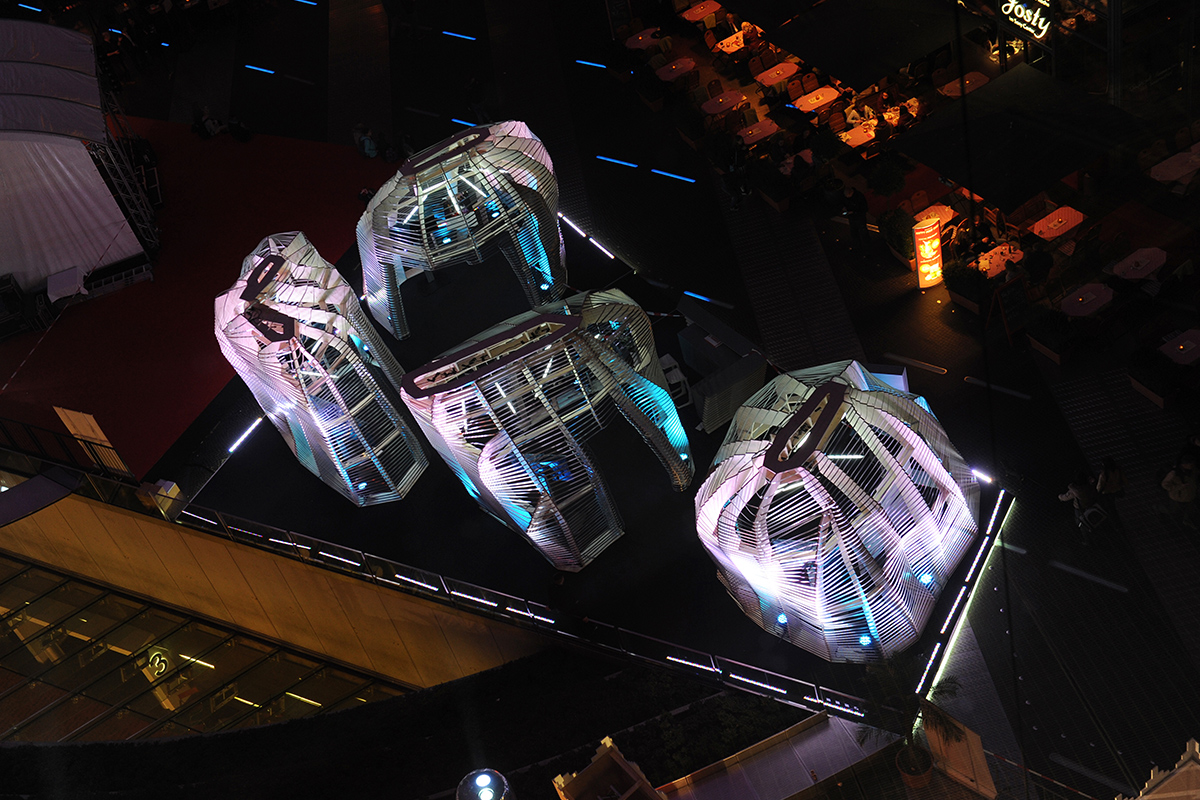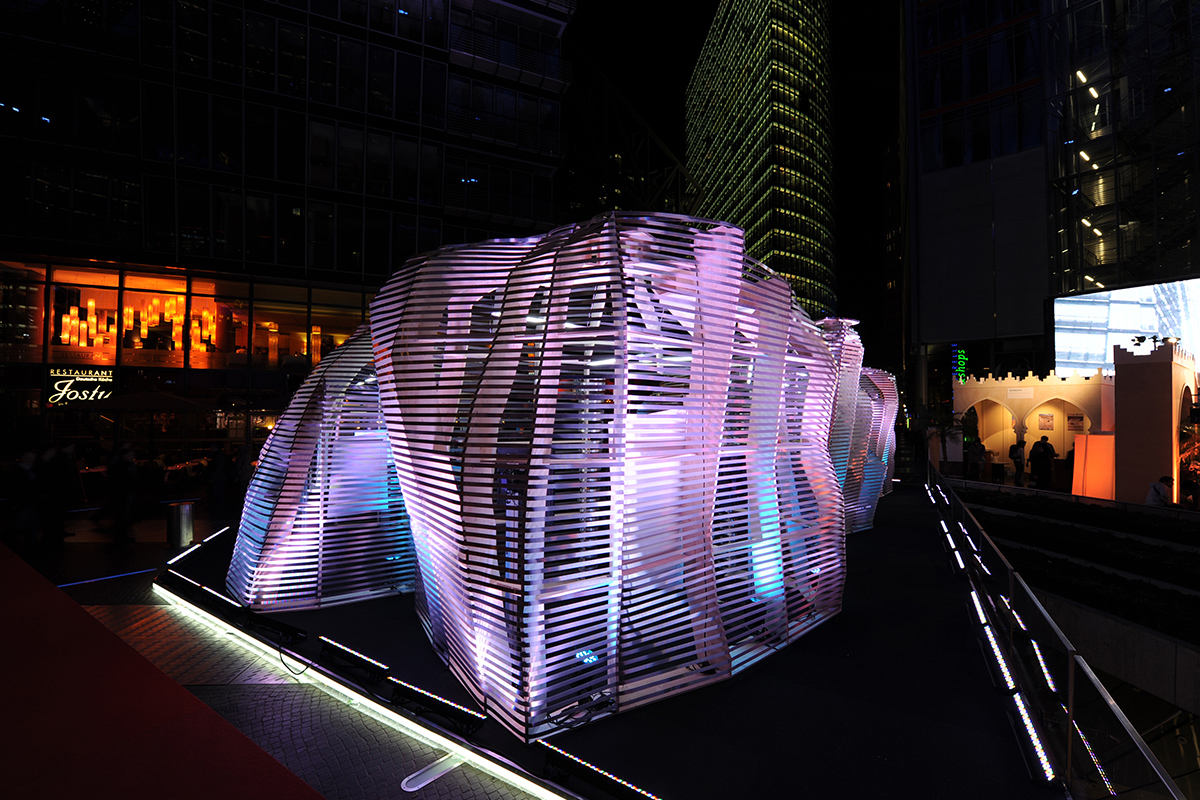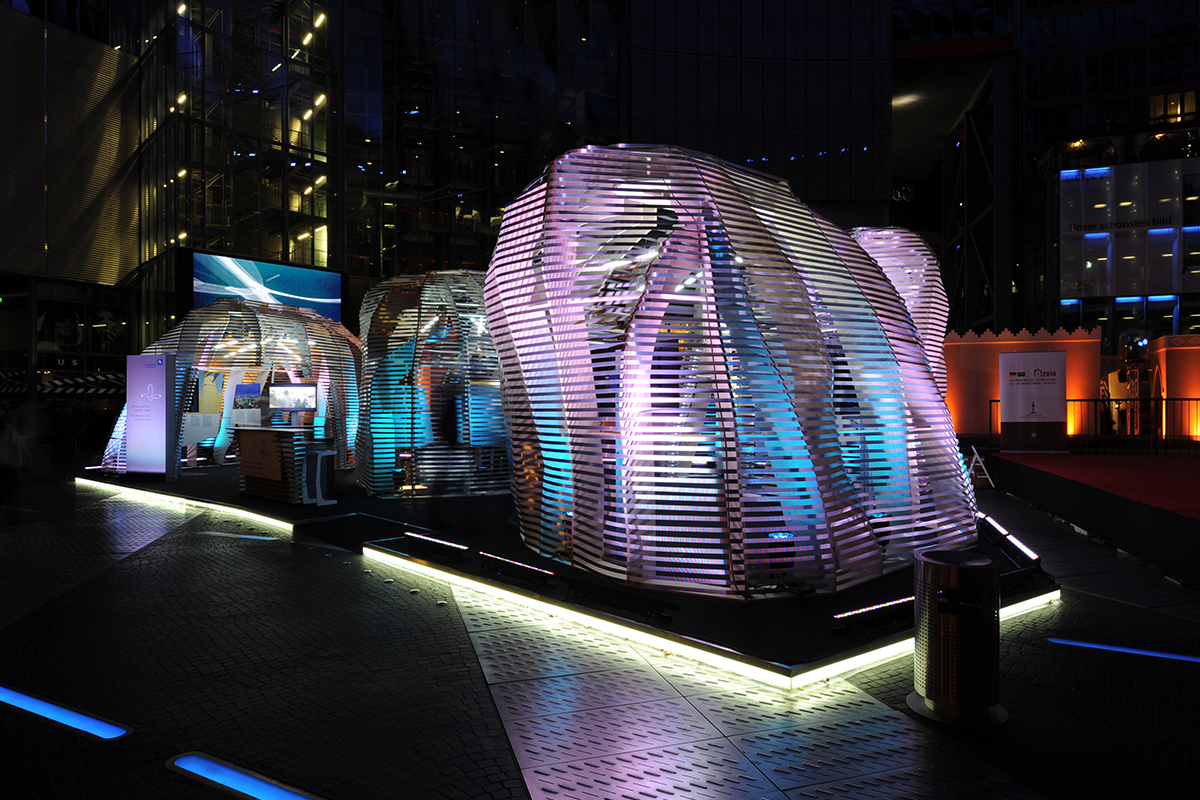 Aramco Overseas Company – King Abdulaziz Center for World Culture Pavilion
The idea behind the pavilion for the Saudi Arabian Cultural Days in Berlin was to build an architectural 'bridge' from the Sony Center at Potsdamer Platz to the King Abdulaziz Center for World Culture – a gigantic museum which has been built in the Saudi Arabian desert. The theme unifying both structures is that they are reminiscent of rock formations. While the cultural lighthouse in the desert benefitted from many years of planning and preparation, only seven days lay between the design and opening of the Berlin pavilions.
kubix showed our agility by assuming responsibility and implementing the design in an incredibly short space of time. This included 3.5 kilometres of metal strip.
Client: Comeanddo
Our role: Project implementation concept, detailed design, construction drawings and project management
Realisation: Holtmann Messe und Event
Location: Sony Center, Berlin