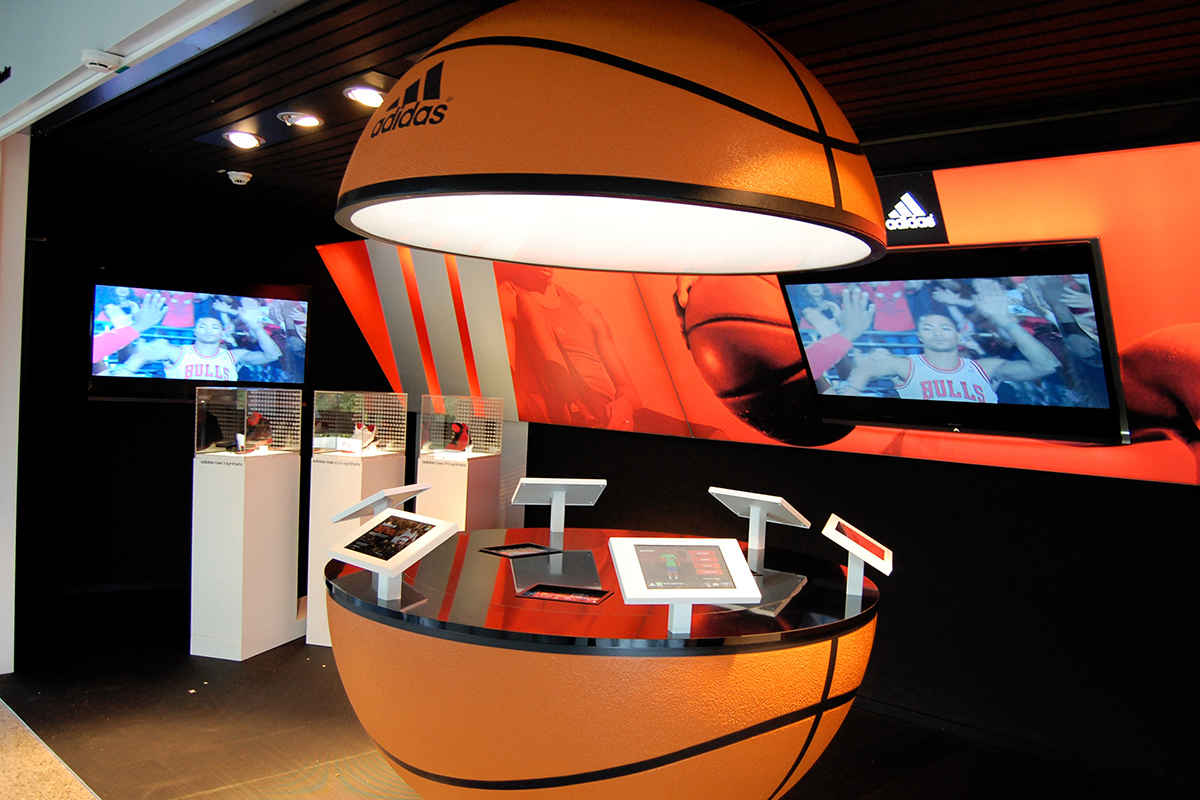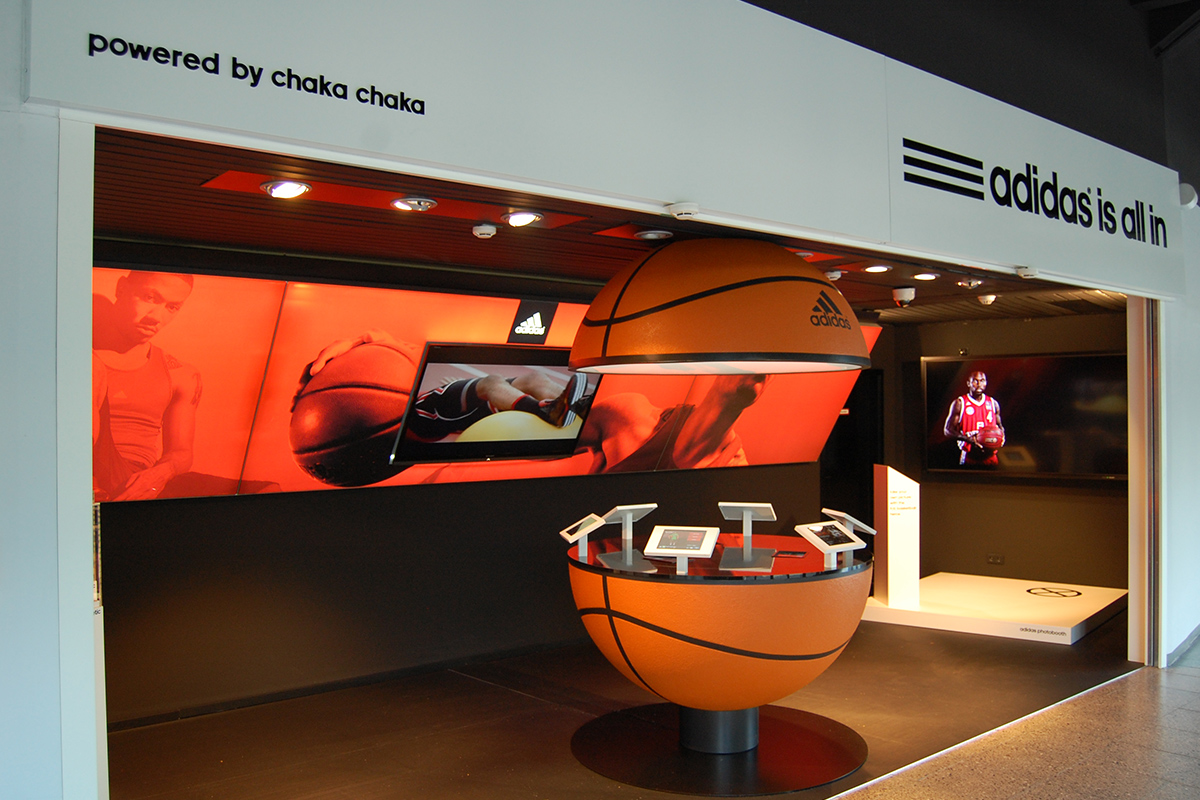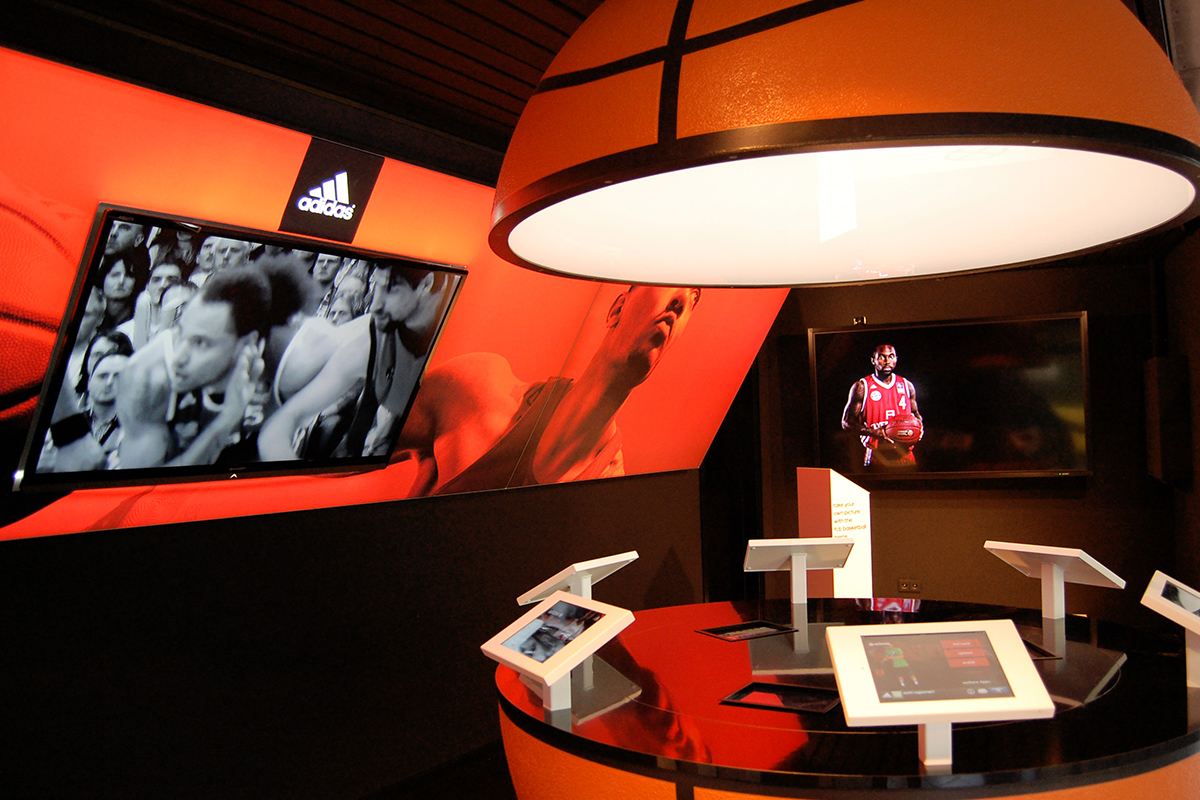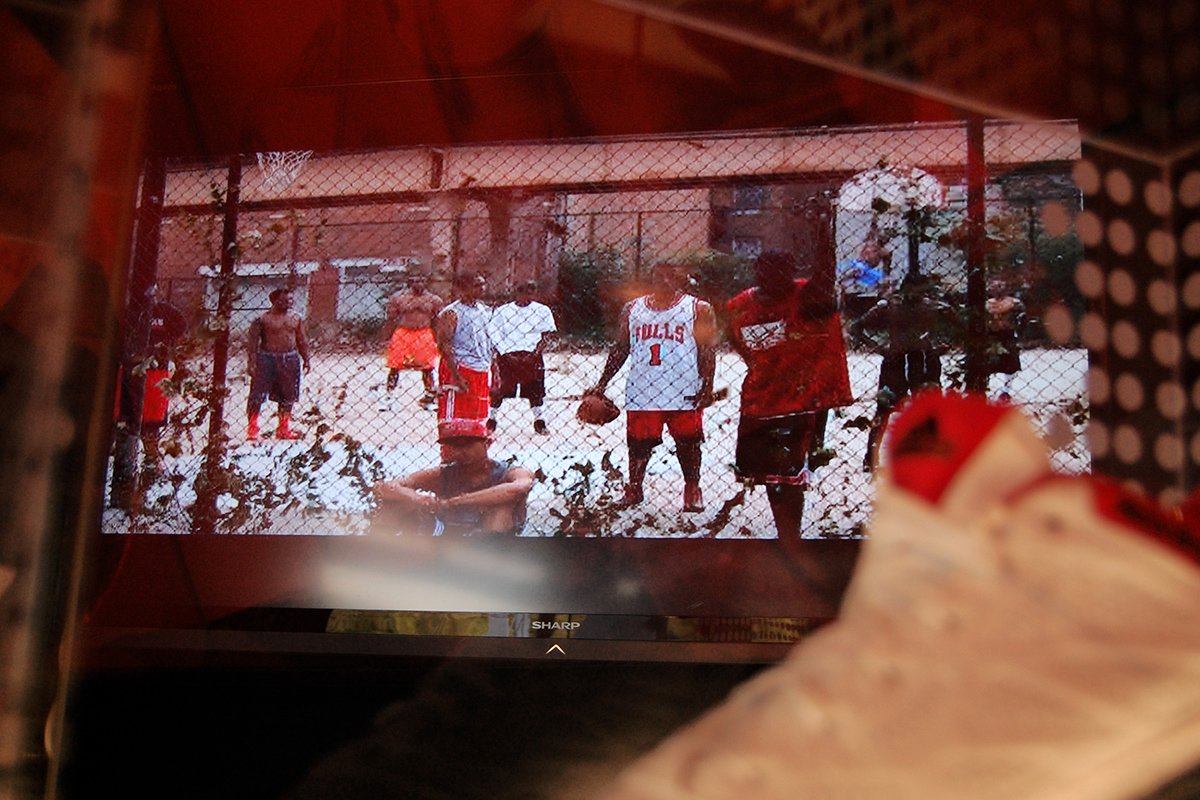 Fotos: Chaka 2
The Adidas Fan Lounge at the Audi Dome in Munich gives fans of FC Bayern basketball the opportunity to experience the basketball lifestyle in an interactive fashion using iPads. More than 100,000 visitors per season have visited and used the installation which was developed together with the Agency Chaka 2.
A particular challenge was creating the right surface treatment for the huge basketball which stood in the centre of the lounge.
We experimented with sand, special glue and other coatings, until a convincing and realistic finish was finally achieved.
Client: Chaka 2
Our role: Detail design, construction information and construction of the interactive displays and structures
Location: Audi Dome Mnichen